Kim Kardashian is an influential personality in the Hollywood industry who has even reached to world's renowned institution, Harvard Business School with her shapewear line SKIMS. It is no doubt that the brand has done extremely well in the industry and made the socialite proud with what it achieved within a few years. This is why her new proud moment is also gaining much attention.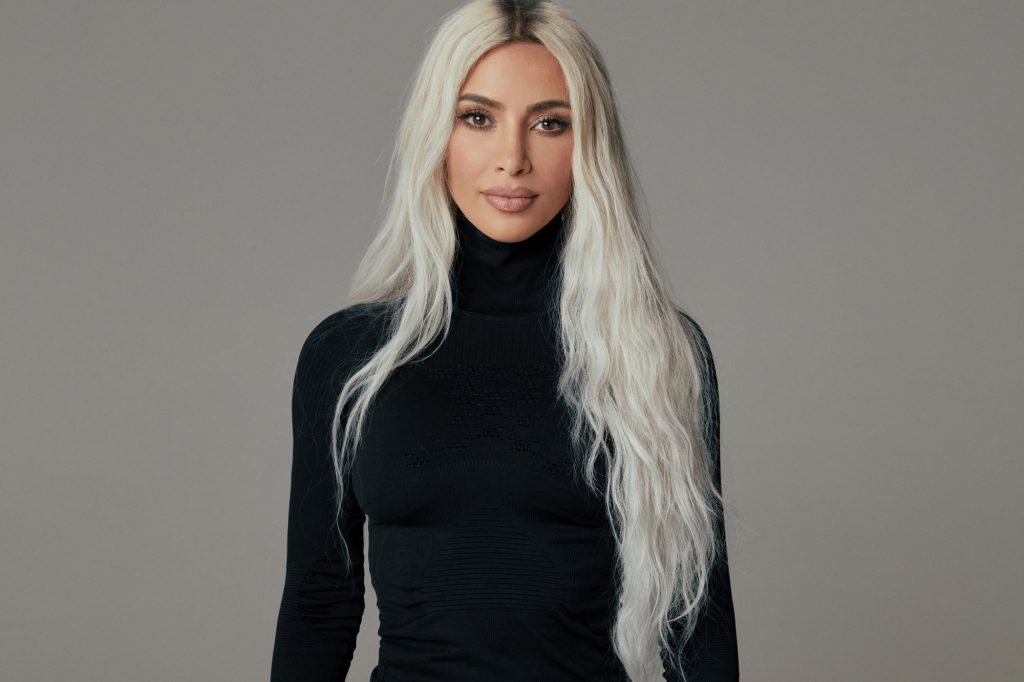 Also Read: Kanye West's New Wife Bianca Censori Makes Drastic Changes to Avoid Being Called Kim Kardashian Doppelgänger: "It could lead to feelings of worthlessness"
The 42-year-old socialite is already a renowned personality in the industry which is why her Harvard Business School visit also came with lots of mixed reactions from the fans.
Kim Kardashian Boasted About Her SKIMS Brand Being Taught as a Course at Harvard Business School
Also Read: Fans Troll Harvard For Letting Kim Kardashian Peddle Herself as 'Self-Made' Billionaire in Obnoxiously Long 2 Hour Speech
The fashion mogul, Kim Kardashian was recently invited by the prestigious, Harvard Business School to talk about the success of her shape-wear brand, SKIMS. This brand of hers which went to market in 2019 doubled in value to a whopping $3.2 billion as per reports released last year.
The aspiring lawyer allegedly gave a 2-hour lecture for a class called HBS Moving Beyond DTC about her brand discussing her marketing and the challenges she faced with the brand. She was accompanied by the co-founder of SKIMS, Jens Grede who wrote on socials about how her brand was given as a class assignment to MBA students.
While her lecture might have covered what she dealt with the brand, not many were happy about her joining the institution as a guest lecturer.
Fans Trolled Kim Kardashian for Flaunting About SKIMS Being a Course in The Institution
Also Read: Expert Predicts Bianca Censori Changed Her Hair Color to Test Kanye West's Love When She is Not a Kim Kardashian Look Alike
Even though the reality star was quite happy about the new feat she achieved via her successful brand, social media users are not much in support of her thoughts.
To share about her time as a guest lecturer at the prestigious school, she wrote on Twitter,
"I'm so proud of Skims and the thought that it is a course being studied at Harvard is just crazy!!!"
Many users took to the platform and shared their opinions on the honor Kardashian received recently.
Check out the tweet here.
"Normal people stopped giving a shit about Harvard a decade ago" pic.twitter.com/5mhknVWrKD

— Your Inner Thought (@nickdorazio3rd) January 22, 2023
It's a case study! And you didn't go there to teach a class. Your partner Jen is a smart man who uses your celebrity status to sell Spanx basically. Why all these lies to people? I don't get it. It's not a course. It's a case study!!!

— nk1821 (@nk18211978) January 21, 2023
Get over yourself

— Tuesday (@Tuesday44753242) January 21, 2023
And just like that Harvard lost all credibility

— Ball buster (@Ballbus09623665) January 21, 2023
What kind of a world are we living in? Jesus Christ it's the end times y'all.

— ItsOmar 🜃 (@7Itsomar) January 22, 2023
— I'll Spill Your Coffee (@pww4300) January 21, 2023
How much Kris paid to Harvard to let you in

— flo___ (@flo33313) January 21, 2023
Many users pointed out that the mother of four claiming her brand to be a "course" at HBS is quite inaccurate as she was invited to HBS Moving Beyond DTC which is a short-term intensive program school offered to MBA students. Even after that, it is quite a great opportunity for her to get invited by the school. 
Source: Kim Kardashian's Twitter