Kim Kardashian and her family manage to be in the headlines all the time. Be it for the best or worst of reasons, the Kardashians and their family extension are always up to something. Kim Kardashian's last husband was the Grammy-winning, globally loved rapper, and producer Kanye West or 'Ye', as he calls himself.
The couple has 4 children from their marriage, the oldest being their daughter 'North West.' Going by her actions, North seems to have inherited her father's humor and personality. Goofy, fond of pranks, and ever-happy. North is adored and loved by fans and the media. However, her tricks sometimes go too far and put her family in trouble.
A murder at Kardashian House?
From mocking her mom (Kim Kardashian)'s influencer voice or ensuring all the family Christmas cards are "unusable," the 9-year-old constantly finds ways to trouble and troll her family. Nonetheless, her latest prank had gone a little too far.  As Kim Kardashian reveals that the authorities nearly got involved after a housekeeper thought there had been a murder in their rental home.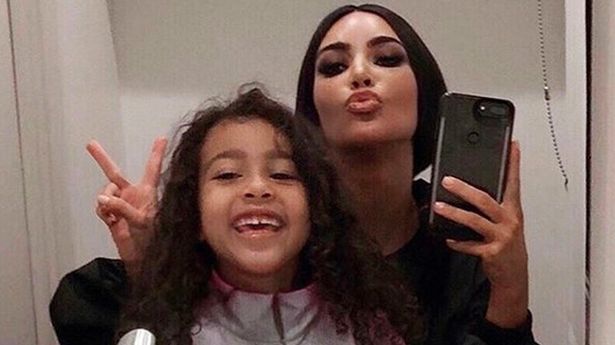 North West has apparently developed a knack for special effects makeup, her mother shared in an interview, saying that she's gotten good at using fake blood and creating fake wounds. Kim K was quoted saying, "North is really into special effects makeup, and she's really good at it. So I have a teacher come and show her special effects makeup, where it's like wounds and blood and tons of stuff. She's actually so good that I rented a house this summer and she took all of her special effects makeup and she decided not only to prank me and do it on her and Chicago, but she made the whole room look like a murder scene. And I cleaned up the kids, but I was really too tired to clean up the whole room."
You may also like: 'Never Done Anything': Kim Kardashian Makes Wild Claim That Her Body's Natural & Has No Plastic Surgery Except 'Little Bit of Eyebrow Botox'
What followed next is a hilarious recall but must have been a frightening experience. The next morning to the aforementioned event, Kim K had to rush to school, leaving the housekeeper to be the unintended victim of her daughter's prank. Kim Kardashian recalls, "The housekeeper came and tried to call the authorities and called the homeowner thinking that it was a full, real murder scene. And I had to let them know it was completely just a prank and my kids were doing special effects makeup. It was bad. I have photos and it's crazy."  Realistic enough for the housekeeper to call the homeowner, North must be really talented.
North West. The Prankster
North West has had a knack for pulling off such tricks on her mother. In the past, on Easter when Kim Kardashian was showing her followers the fresh fruits and vegetables she'd grown in her garden, her oldest daughter was heard commenting that they looked "disgusting", she had also been reported as complaining about their "ugly" house whenever she's angry with her mother.
Fans love North's tricks and anecdotes and are in all likelihood, going to see/hear more of it in the future.