Everyone is dying to know the answer to 'What will make your crush ask you out?' And imagine getting a full-fledged answer that truly might work wonders for you, *can we already call it a great day?* Moreover, the best part is he isn't your regular college boy, he is much more, in fact, a lot more than that, he is Chris Evans aka our favorite Captain America. Cheers ladies!
You may also like – 'She's perfect for it': Chris Evans Reacts To Hayley Atwell's Captain Carter in Doctor Strange 2
Back in 2016, the MCU star revealed that he is a huge fan of great as*es and he truly cannot get enough of it. The actor recently appeared in Lightyear, a film spinoff of the Toy Stories series, released on 17 June. The film appeared to have bagged a massive amount of controversy owing to a same-sex housed in the film.
Related – 'Not a bad day at work': Chris Evans Reflects on Kissing Scarlett Johansson in The Winter Soldier
'I like bu*ts' – Chris Evans
During an appearance on Anna Faris' podcast, Anna Faris Is Unqualified, Chris Evans shared a very significant aspect of his personal life. Chris said throughout the conversation that he is a huge admirer of butts; yes, ladies, even Captain America like a nice derrière. Chris smiled and responded, "I'm way more of an a*s man, clearly," adding, "I like bu*ts," when Anna inquired as to whether he preferred breasts or backsides.
Also, read – Chris Evans Reveals He Needs 'Near-Perfect Recipe' for His Return as Captain America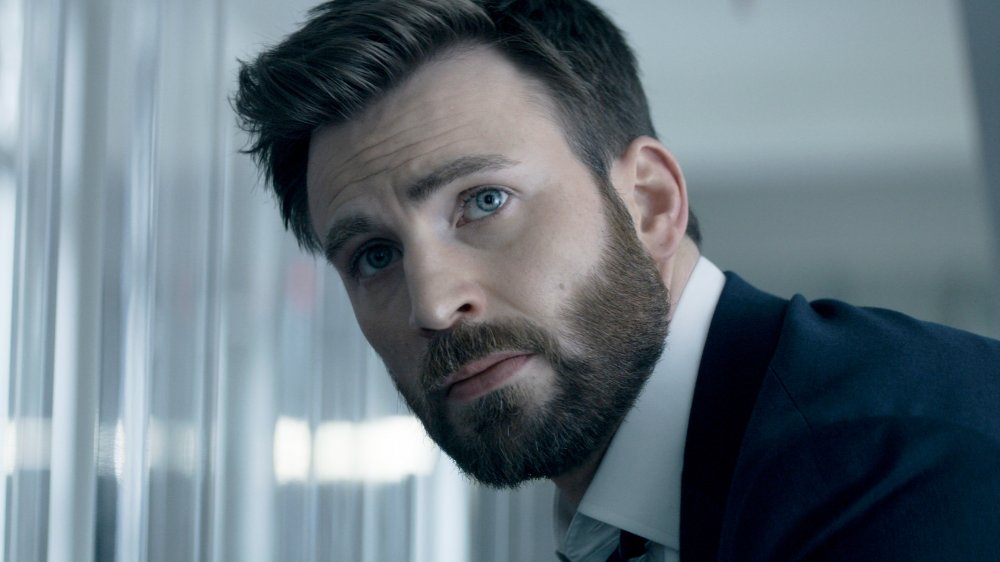 Chris revealed that he like "butt pics" and made the remark that "nobody sends a bad d*ck pic" when the conversation went to exchanging nude photos. Despite the fact that this isn't entirely accurate, he continued by stating, "There's always like a full photo shoot, like a four-hour photo shoot with filters." OK, wow.
You may also like – 'Thank God Grandpa!!': Marvel Fans Troll Chris Evans For Saying 'RIP iPhone 6'
Fans worshipped the revelation as the only key mantra
After our favorite MCU star revealed his favorite side and sight, fans got pretty serious about keeping their rear in shape. One of the fans even wrote that she tends to do h*p thrusts twice keeping in mind Chris Evans is more of an a*s man. Here are some of the best tweets:
Also, read – BossLogic Fan Art Imagines Chris Evans as Wolverine – And We Are Losing It!
Every time I workout I remember @ChrisEvans said he "I'm more of an ass man" and I do twice the hip thrusts. #letsaddweights #bootygainz

— mermaidnoah 🇲🇽 (@Mermaidnoah) April 28, 2021
whats a really niche reference you think about ALL the time???? mine is chris evans on anna faris' podcast saying "im way way more of an ass man"

— melon 🍄(they/them) ✨ (@yikesxmel) May 6, 2021
Chris Evans saying he's way more of an ass man
Me, all boobs with a tiny butt 😭 pic.twitter.com/QbLXdQjc8Z

— EJ ✨ (@itsslizzzzz) January 30, 2022
me when Chris Evans says he's more of an ass man pic.twitter.com/pe8K8PXPFL

— Dan (@DACrookster) April 7, 2016
"Chris Evans, are you much more of a boobs or an ass man?"

Me: pic.twitter.com/vty5Q6PfTY

— s (@jesuissamii) May 18, 2016
The MCU star's revelation got many people to visit gyms on regular basis trying to get their buttocks in shape. And with these tweets, we are 3000% sure about the same. Cap indeed has got his goals pretty clear in his head. No doubt he was in news for following 'MY HIPS DON'T LIE' singer Shakira.
Related – 'Are you trying to set me up with her?': Chris Evans Seems Interested in Shakira After Recent Split-Up