Atlantis SPOILERS galore for Aquaman #49 by Kelly Sue DeConnick, Viktor Bogdanovic, Jonathan Glapion, Daniel Henriques, Ryan Winn, Sunny Gho and Clayton Cowles, on Sale now.
Aquaman Has No Memories
Arthur Curry has faced a lot of challenge in his decades of existence and the latest one in his path is one regarding his mind. Let's see- If you suffered from amnesia and had the opportunity to learn about your past, but knew that the truth would change everything you believed to be true, would you still want to know? That's the dilemma plaguing Arthur Curry.
The Aquaman Story So Far
After saving the Old Gods of Unspoken Water from the vengeance of Mother Salt, Aquaman is introduced to Mother Shark, a being who collects the dead of the ocean and keeps their memories. Given the chance to fill the gaps in his mind, Arthur learns who he once was, but more tragically, he now knows the truth behind his fate.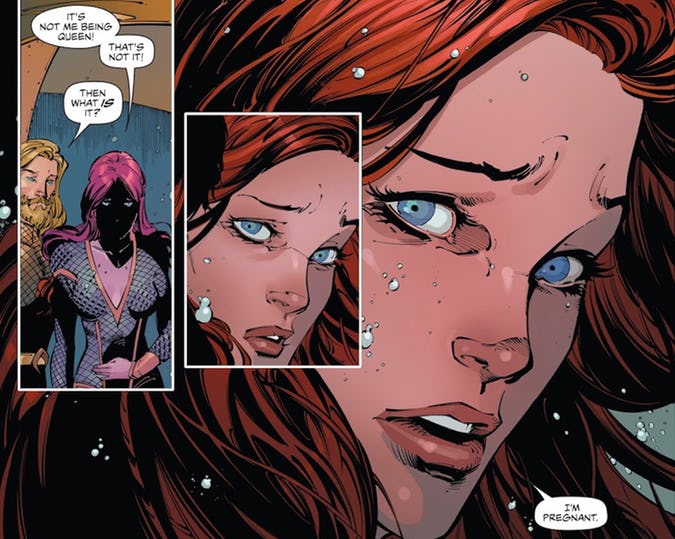 At some point before he washed up on the shore of Unspoken Water, Aquaman had a fateful confrontation with Mera. The Queen of Atlantis has a responsibility to her people that may no longer allow Arthur to be in her life. The complication comes when Mera reveals she is pregnant with Aquaman's child, making it difficult to determine the right course of action.
Why Is an Aqua-kid Such A Big Deal?
It's generally always a big deal whenever a superhero is having a child, just like it was when Clark and Lois were having Jon. But it goes a bit further for Aquaman and Mera.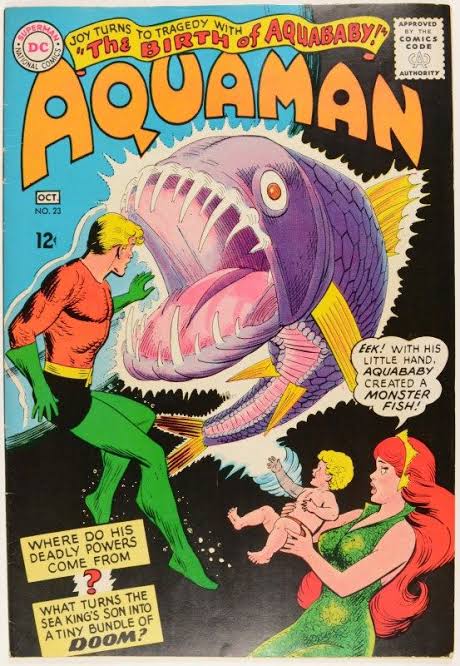 People who are well aware of Aquaman's comic history will know that this isn't the first time the couple is having a child. They had a Aquababy in 1965 but that child met an untimely end in 1978, changing their relationship forever.
After the death of Arthur Curry Jr. in Aquaman #60, Aquaman and Mera's relationship eventually unraveled. In the decades after, the two continued to have an on-off relationship, with Mera acting as more of an adversary than ally at times. It's difficult to say just how much of that remains in Rebirth continuity, but readers know the weight of the revelation.
Arthur's Reaction To Mera's Pregnancy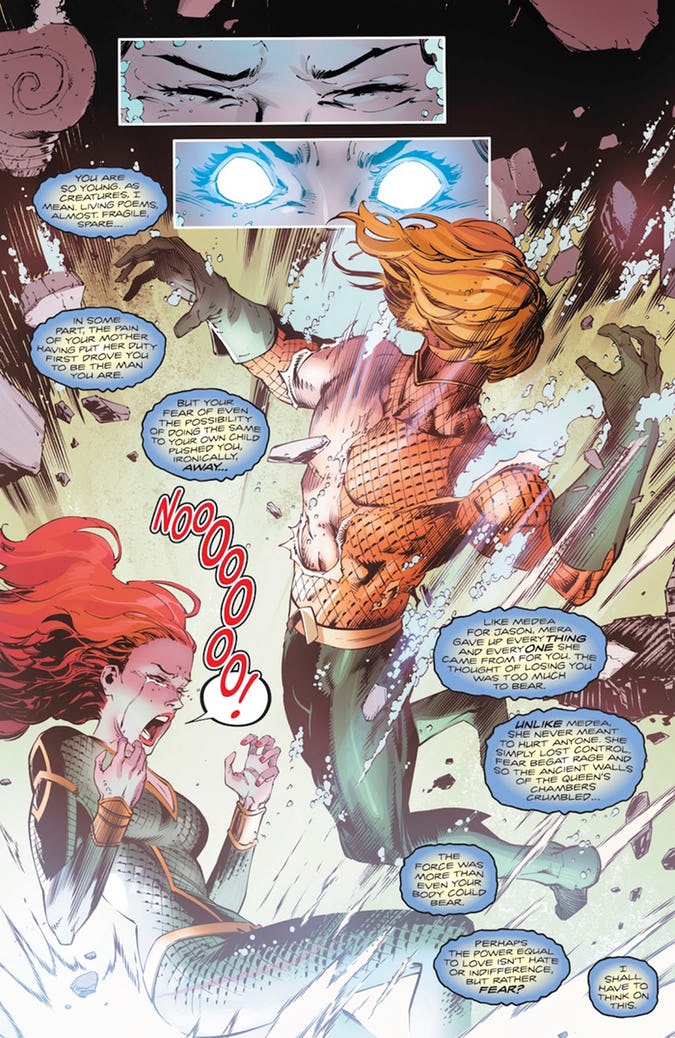 Mother Shark also shared with Aquaman how he lost his memory. Arthur didn't take to the news of a child too well and in his attempt to leave during their moment of crisis, Mera lashed out at him. Clearly stressed from the difficult position she is in, the Queen of Atlantis unleashed her magic and killed Aquaman, thinking he was abandoning her.
When mother shark came to collect him, she determined he deserved a second chance, which is why he's alive now. The real question, though, is how this turn of events fits into previously established continuity. It was heavily implied that Aquaman's fate is the result of the "Drowned Earth" storyline in Justice League. If this is what really happened to him, how can the two stories really take place in the same continuity? For now, let's assume that it does and DC's ever delayed schedule is the result of all story problems. So it brings up some questions:
Does this story promise the return of Aquababy, or will the child be Aquaman and Mera's second born child? Will Aquaman and Mera reconcile and have a happy ending?Guess we'll just have to keep on reading.
(Source: cbr.com andcomicbook.com)