Hit manga adaptation One Punch Man made its debut in 2015. It became a mega hit and a sensation in the industry. This was because of the witty script, crispy and fluid animation, eye-catchy scenes ,super cool theme song and a very unique plot spin.
The extremely overpowered protagonist in the series makes fun of the stereotypical superheroes. This gives the show a huge fan following over the globe in both the anime and manga industry.
Season 1 was almost perfect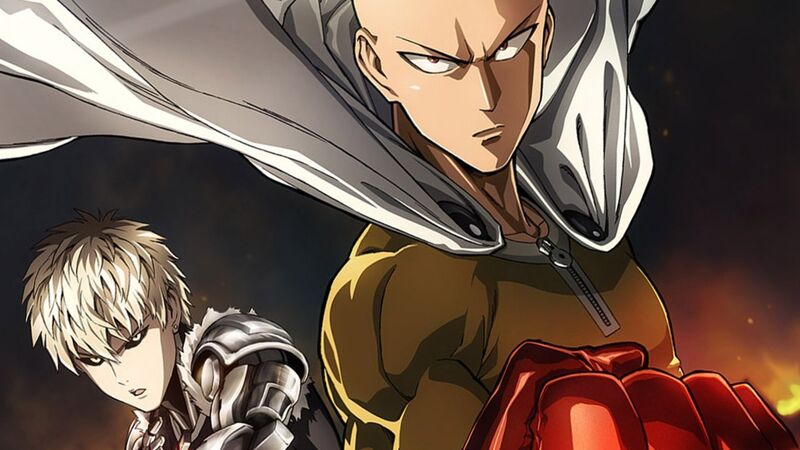 Season 1 of One Punch Man is deemed as the perfect from the beginning till the end. This gave the Season 2 a benchmark to start from in the similar parody based plot. The story is about a hero whose real pain is being "too strong". 
The show is a gag, which is yet to make the same impact in Season 2 as it did in the first. The show gets you hooked to screens, as you watch strong evil villains being shredded apart in middle of their evil speeches, all with just "One Punch".
Season 2 is not that good?
As much awesome as the first season was, the same cannot be said for the second. There is a lot of disappointment spread among the fans.
Madhouse animation studio was incharge initially for the show, which changed to J.C. Staff for Season 2. However the second season is not too bad, it is still not as visually satisfying as it was in the past.
Favourite characters are not focused on:
Saitama and Genos are sidelined which is the other big issue that the fans face. They are the most loved characters, and not seeing the enough on screen is a turn off for many viewers. Saitama can kill any monster with a single punch, which could be why he is being kept at a distance. He is seen spending most of his time on the sidelines, doing martial arts in a funny wig, or playing games with King.
The other big issue is the number of characters. There are just too many characters from Garou to Tank Top Master and Metal Bat to focus on. Garou, the new nemesis, might not be fit for the role. Garou is a complex character who has soft corner at times and is even loved by many. He keeps on trying to defeat Saitama in terms of brute force and fails.
All in all, instead of finding ways to defeat Saitama physically, a better nemesis for him would try take the only thing Saitama ca lose: his heroism.
Sources: CBR.com, pastemagazine