Following the release of  Matthew Perry's memoir, his Serving Sara co-star Elizabeth Hurley has also admitted that Perry's addiction raised problems while filming. The FRIENDS star has dedicated a portion of the book to describing his long and painful addiction journey. And he has admitted that it resulted in the loss of many of his relations.
And recently Hurley admitted that Perry's addiction also resulted in issues that could have jeopardized his whole career. She revealed that while filming for Serving Sara, her relationship with co-star Perry was not the best. Not only that, the actress added that working with Perry had been nightmarish due to his addiction.
Elizabeth Hurley Opens up about Working with FRIENDS Star
Talking with Yahoo! News in a recent interview, Elizabeth Hurley touched on the subject of her Serving Sara co-star Matthew Perry's addiction. According to her, she did not have the best time while filming alongside Perry. Hurley even admitted that working with the FRIENDS star was nightmarish. The filming of their 2002 flick Serving Sara had also been affected by Perry's addiction. The English actress shared,
"To be honest, it was a nightmare working with him at that time and, as it's now known, our movie was shut down because of his addiction," 
Also Read: 'She's nervous he could delve into Brad Pitt': Jennifer Aniston Reportedly Afraid Friends Co-Star Matthew Perry Will Reveal Dirty Secrets On Brad Pitt Divorce In His Book Tour
Further, she revealed that due to his addiction problem, everyone working on the film had to deal with uncertainty, since no one knew when Perry would recover and continue the shooting. Hurley said,  "We had to all sit at home twiddling our thumbs for some time,"  and all this led to the Bedazzled actor's struggle while working in Serving Sara.
Also Read: "It made her cringe": Julia Roberts Reportedly Embarassed By Matthew Perry for Revealing Their Fling, Hates FRIENDS Star for Breaching Her Privacy
Matthew Perry's Addiction History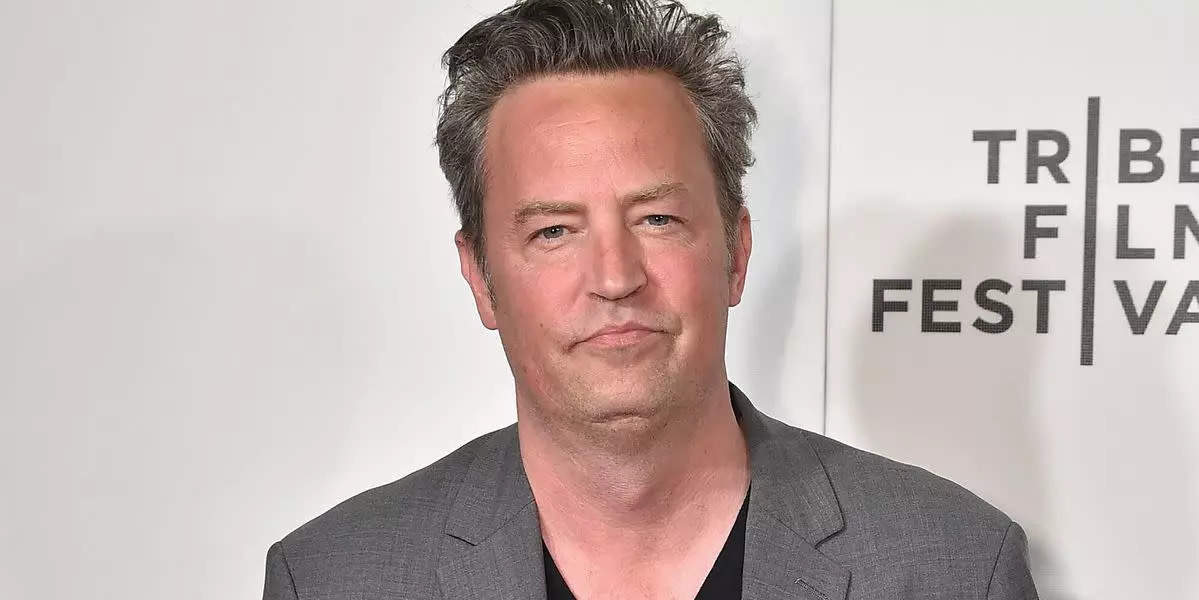 The FRIENDS star has opened up all about his addiction journey in his recently released memoir Friends, Lovers, and the Big Terrible Thing. According to Matthew Perry, his drug addiction began with the Jet ski injury he sustained in 1997 while filming Fools Rush In. The injury led him to use Vicodin (a pain reliever) and he ended up being addicted to it. It was followed by alcohol addiction which started surfacing at age 24. All that resulted in various other medical health issues.
The 17 Again actor went to rehab 15 times and went through 14 surgeries that it all culminated in him almost losing his life. Perry revealed that when he turned 49, that was when he realized that half of his life had gone into medical and rehab. The sitcom actor shared that he had absolutely no control over his addictions. He said "I didn't know how to stop"  and added,
"I couldn't stop because the disease and the addiction is progressive. So it gets worse and worse as you grow older."
However, the actor has recovered and even revealed that he was 18 months sober in a recent interview on The View. Now he is determined to improve and help others who are suffering from the same problem.
Also Read: FRIENDS Star Matthew Perry 'Grateful and Humbled' After His Anti-Keanu Reeves Memoir Tops New York Times Bestseller List
Source: geo.tv