Amber Heard and Johnny Depp's fans are fighting on social media even 3 months after the court announced its order. Amber Heard's supporters believe that the court wrongfully ruled in favor of Johnny Depp while Depp's supporters continue defending the actor. Recently Amber Heard's supporters pointed out that no petitions were made for Shia LaBeouf, Ezra Miller, or Armie Hammer despite all the things they've done. The outrage came after the "Remove Amber Heard from Aquaman 2" petition on change.org recently crossed 4 million signs.
Johnny Depp fans came after Amber Heard fans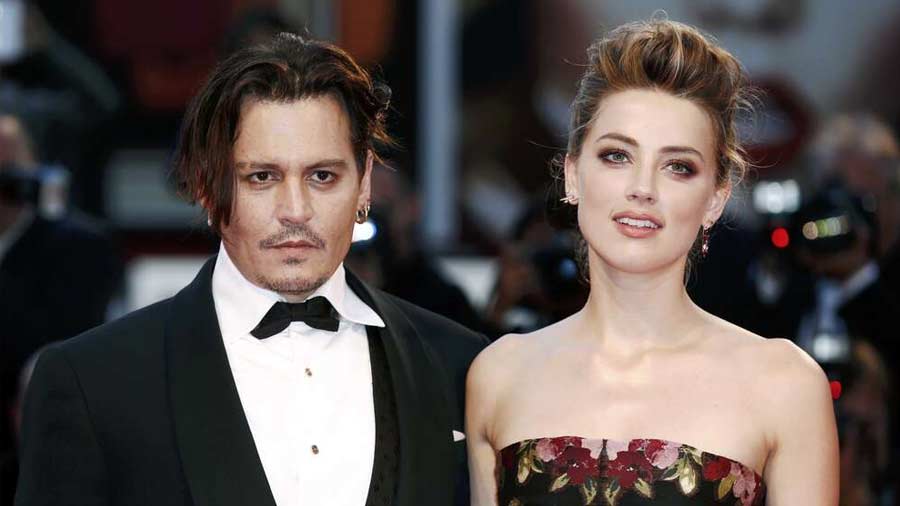 Recently, a person on Twitter claimed that mainstream media portrays Johnny Depp's supporters as "sexist." The point of the tweet was that Johnny Depp's supporters are labeled as "sexist" just because they called out Amber Heard for abusing the actor. Amber Heard's fans did not take that well and decided to fight back.
Also read: "They didn't want to upset Johnny": Hollywood Reportedly Got It's License To Blacklist Amber Heard As Reports Claim Directors Were Afraid of Pissing Off Johnny Depp To Not Cast Aquaman 2 Actress Before
Johnny Depp fans continue to show support
The actor's fans continued supporting him on Twitter and bashed the mainstream media.
Boom! As a woman and IPV DV Survivor, I stand with you and TRUTH

— HexiCodex: Ascension Wars (@QuantumThugLife) September 12, 2022
Idk if she's really black or not cause she avoids answering which I find really weird… But I'm sorry she's using race as a way to manipulate people and spread her false narrative. It's sick and insulting!

— Brittany Berry (@missberry93) September 9, 2022
Why are worthless journos covering for a known narcissist?

— Ministry of Otaku – Are Anime Conventions Dead? (@MinistryofOtaku) September 8, 2022
Stop watching, clicking and consuming their streaming products. Hit them on the wallet.

— Madman227 (@MadmanSubs) September 9, 2022
Also read: "She slept her way to the top": Amber Heard Reportedly Getting Blacklisted By Hollywood Post Legal Drama With Johnny Depp, Claimed to Have Been Seducing Men Since Her Modelling Days
Johnny Depp's fans recently called out the double standards in the society
Fans of the actor recently came after Amber Heard fans claiming that Johnny Depp's drug habits, employment history, and friendship with Marilyn Manson don't justify Amber Heard's abusive behavior. The fans of the celebrities are debating even 3 months after the court found Amber Heard guilty.
Johnny Depp filed a lawsuit against Amber Heard over an op-ed she wrote in The Washington Post back in 2018. She wrote, "Two years ago, I became a public figure representing domestic abuse, and I felt the full force of our culture's wrath for women who speak out." The court ruled in favor of Johnny Depp as it concluded that the op-ed was about the actor and he won the lawsuit against Amber Heard. The actress was asked to pay damages of a total of $10.35 million. Amber Heard won on one account of defamation and was awarded $2 million.
You may also like: 'Amber Heard is a role model for women speaking truth': Toxic Fans Blast Emilia Clarke Replacing Amber Heard's Mera Rumors, Claim Aquaman 2 Will Be a Hit
Source: Twitter