Peaky Blinders on Netflix has been a hit and loved show among fans.
It is about Tommy Shelby, a dangerous man, leads the Peaky Blinders, a gang based in Birmingham. Soon, Chester Campbell, an inspector, decides to nab him and put an end to the criminal activities.
Fans have been attached to the show and the characters and the actors since 2013 !
Recently Helen McCrory , a beloved cast member of the show died and Cillian Murphy spoke about how things felt on the set.
Cillian stated that the atmosphere on the set of the new series was "desperately sad".
The production of the final season of Peaky Blinders i.e the sixth season wrapped last month which was just weeks after the announcement of Helen – Aunt Polly of the show; died at the age of 52 years due to cancer.
During an interview, Cillian spoke about filming without Helen McCrory.
He stated that entire atmosphere was desperately sad for each and everyone who knew her and was close to her and of course her fans too.
Cillian even added that she was the matriarch of Peaky Blinders and was his closest colleague on the show
He admitted that his scenes alongside Polly were his always favorites and that she was one of the best actors he had ever worked with. But what made her the best was how she was as a human.
It is really sad  that she is no more and Cillian like others is too having a tough time accepting it and dealing with the same. He terribly misses her.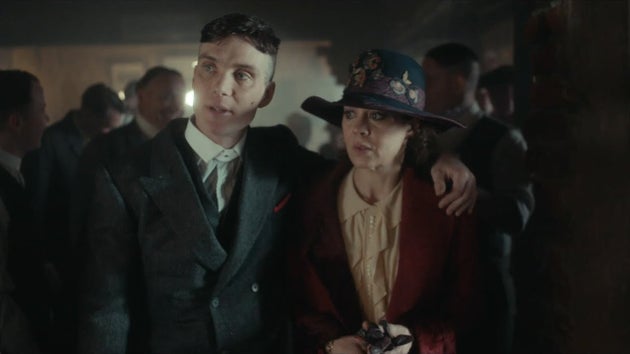 When the filming started on the new series in April, the directors and producers shared a heartfelt tribute to Helen McCrory, with a pretty clapperboard which showcased her character's face being used on the set.
The picture of the same was even posted on the official Instagram account of the show with a touching caption "Forever part of the Peaky Blinders family."
Actor Damien Lewis, Helen's husband confirmed his wife's death saying that she had a heroic battle with cancer.
The Peaky Blinders team even shared a tribute at the time with a show statement which said " Helen's performance as Polly Grey was inspirational, joyous, transgressive, hilarious and incredibly moving."
They also described her as a deeply caring and charismatic person. And they sent love to Damian and family.
Additionally the entire cast crew said there felt privileged to have worked with her for almost 10 years.
We can't imagine how the fans will feel when they watch the new season!