There are some Peaky Blinders episodes that prove that Thomas Shelby and Grace are soulmates and nothing else. The first episode for this critically acclaimed British drama series aired in 2013 and has left a huge legacy behind it. The world hasn't been the same ever since Cillian Murphy dressed up as Thomas Shelby and blessed out screen. Throughout these years, we have seen the up and downs of the Shelby family. But still, the most breaking twist is when Tommy loses Grace and we still aren't over it. Now, we have some episodes that prove that Tommy and Grace are soulmates. Check it out below!
Grace Falls In Love With Tommy & Quits Being Undercover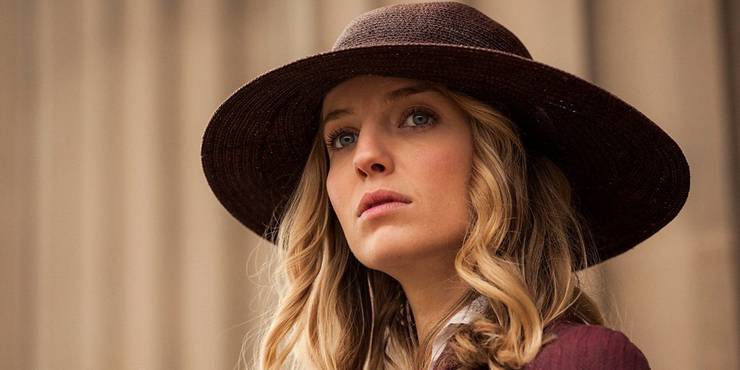 Season 1, Episode 5
After Tommy hires Grace, their relationship takes off. Grace then tells Inspector Bell to leave the Peaky Blinders alone in return for the location of the government guns. She then resigns and goes on to live out her days with Shelby. Every decision that Grace makes in this episode shows her overwhelming love for Thomas.
Confession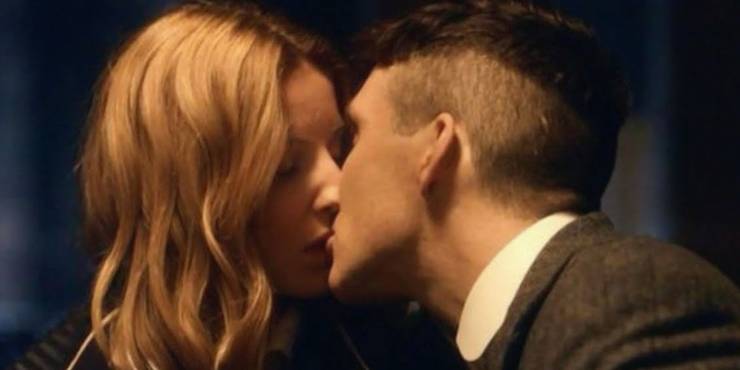 Season 1, Episode 6
Finally, for the first time, Grace confesses that she loves Tommy and Romeo decides to move to London with her. All the Peaky Blinder fans know how much Tommy loves his business and how important family is to him. However, he seriously considers leaving everything behind to be with her love.
Tommy's Jealousy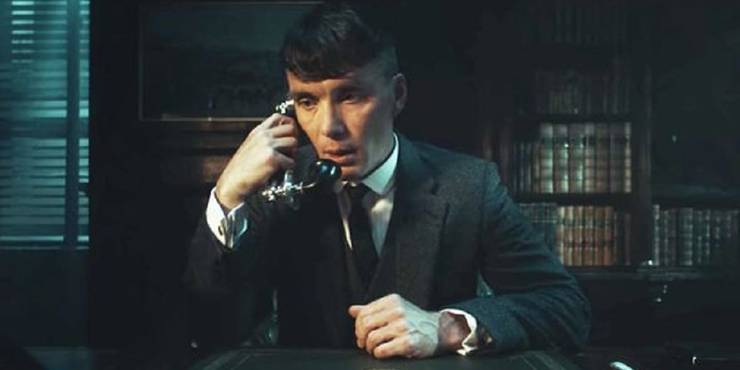 Season 2, Episode 4 
After Grace moves to London, she starts living at the Ritz hotel. When Tommy starts missing her, so he calls her up. When another man answers the phone, he gets too jealous and he keeps the phone down. This proves that he is indeed a gangster who's a gentleman who wouldn't dare question his lady's choices.
They Finally Get Married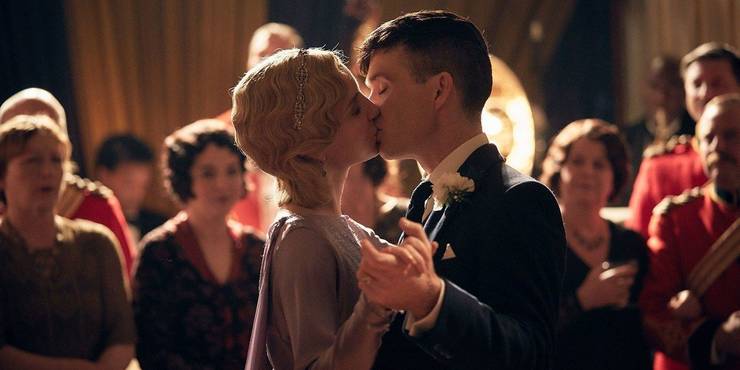 Season 3, Episode 1
After two years of dating, they finally get married and it is one of those episodes that will warm your heart up. Funnily enough, Tommy explains his side of the family in a hilarious way they have to refrain from fighting. He does this in order to provide a drama-free evening for Grace's family.
Tommy Tries To Save Grace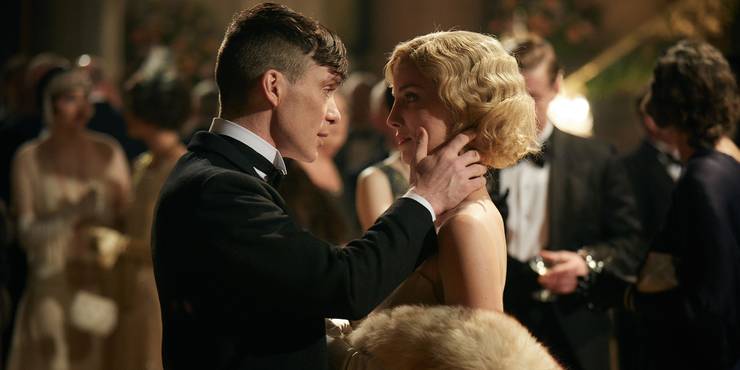 Season 3, Episode 2
In one of the most heartbreaking moments, Tommy gives Grace a sapphire necklace. He soon learns that the necklace is cursed and he rushes to take it off. However, he doesn't make it in time. Just when he is about to reach Grace, a gunman appears and shoots Grace. Remember, Tommy isn't superstitious. But just the thought of something bad happening to Grace is something that he can't handle. After her death, Tommy is never the same which shows throughout the series.
Hallucinating About Grace
Season 5, Episode 4 
Grace's death is something that Thomas Shelby never makes peace with. He works twice as hard to keep himself busy but that doesn't mean that he is emotionally stable. Amidst the chaos that is unfolding in season 5, he starts hallucinating about Grace. The fact that he sees her so long after she died tells us that she never left his heart or mind. What is your favourite Peaky Blinders episode?