Tom Brady and Gisele Bündchen finally filed for divorce last Friday after weeks of will they-won't they speculations. The couple had been married for 13 long years and share two kids. However, their love couldn't stand the tests of time and the two got estranged over the Tampa Bay Buccaneers player's 'unretiring'.
The end of relationships is always a sad affair, especially when kids are involved. However, it also becomes a matter of joke for quite a lot of people. This separation is no different, with websites already betting on who the former partners will date next, and jokes about Brady's bad form after choosing the sport over his wife. Another unexpected source of trolling is none other than the quarterback's former teammate, Antonio Brown.
Tom Brady and Gisele Bündchen finalize their divorce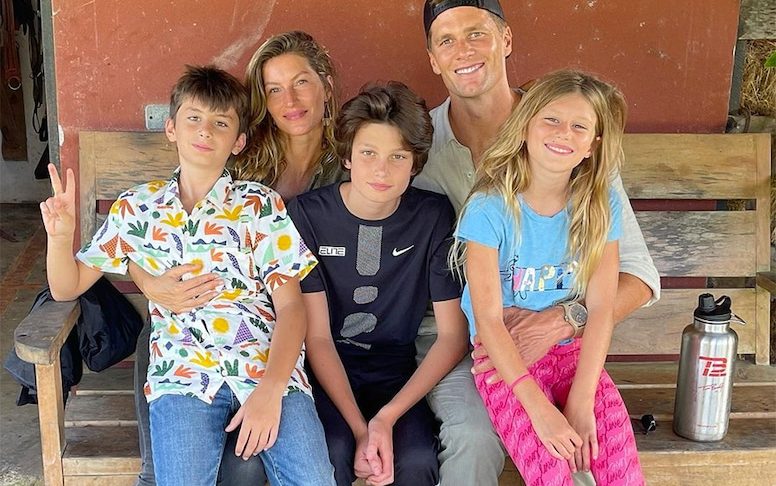 Tom Brady shared the final word of his separation from his wife of 13 years, Gisele Bündchen via a written message that read,
"In recent days, my wife and I finalized our divorce from one another after 13 years of marriage. We arrived at this decision amicably and with gratitude for the time we spent together. We are blessed with beautiful and wonderful children who will continue to be the center of our world in every way.

We will continue to work together as parents to always ensure they receive the love and attention they deserve." 
Word of a possible separation was doing the rounds for quite some time now but the couple's friends and fans kept hoping for reconciliation only to get disappointed.
Also Read: "He needs to follow his joy, too": Gisele Bündchen Reportedly Struggling After Divorcing Tom Brady, Lies They Arrived at the Decision Amicably
Antonio Brown makes distasteful comments on Tom Brady's divorce
Meanwhile, another Tampa Bay Buccaneers player has left no stone unturned to troll and cash off of his teammate's misery. Antonio Brown has been incessantly taking jibes at the 7-time Super Bowl winner via his social media account. Photos of him being embraced by the Brazilian supermodel after Tampa Bays' Super Bowl LV victory was posted by Brown. The NFL wide receiver even went to the limits of selling merch based on the impending divorce. Yes, Brown has begun selling T-shirts with the aforementioned picture on them for a couple of days now.
Also Read: Tom Brady and Gisele Bündchen Had to Take a 'Family Stabilization' Course Before Finalizing Divorce Amidst Brazilian Supermodel Trashing NFL Legend For Being a Bad Father
However, he defended his move in a recent appearance on entrepreneur Patrick Bet-David's podcast. His excuse? Raising money for fatherless children.
"This is a charity shirt to raise money for the fatherless kids."
But Bet-David insisted, "even that's a dig."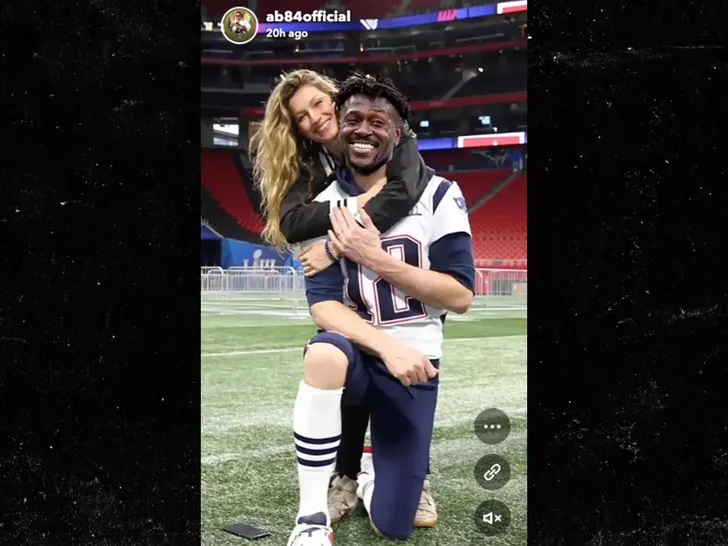 Brown went on to claim:
"I don't know his girl. … It's a T-shirt to raise money from a real moment that happened. How is this a reach? Because they're going through a divorce? People go through stuff every day, man.