Olivia Wilde is an American actress and filmmaker, making appearances in many films over the years, including Cowboys & Aliens and The Lazarus Effect. Wilde made her directing debut with the teen comedy Booksmart in 2019. The actress was previously engaged to Ted Lasso star Jason Sudeikis, but their relationship ended in 2020 and since then the two have been in a legal battle for custody of their 2 kids.
Also read: 'This is Active Abusing': Fans Slam Wilde for Enjoying Paparazzi Attention
Olivia Wilde was handed over Custody Papers in front of 3,000 People
The House actress was promoting her movie Don't Worry Darling movie at CinemaCon in Las Vegas on April 27, 2022. The movie cast includes her current boyfriend, Harry Styles, Florence Pugh, and Chris Pine. Olivia Wilde was on stage when a woman interrupted her to give her an envelope. She told the crowd that she is going to open it on the stage itself because it seemed like a script. When she opened the envelope, to her horror she found that they were custody papers of her 2 kids Otis, 8, and Daisy, 5. She put the papers back in the envelope and continued with her presentation.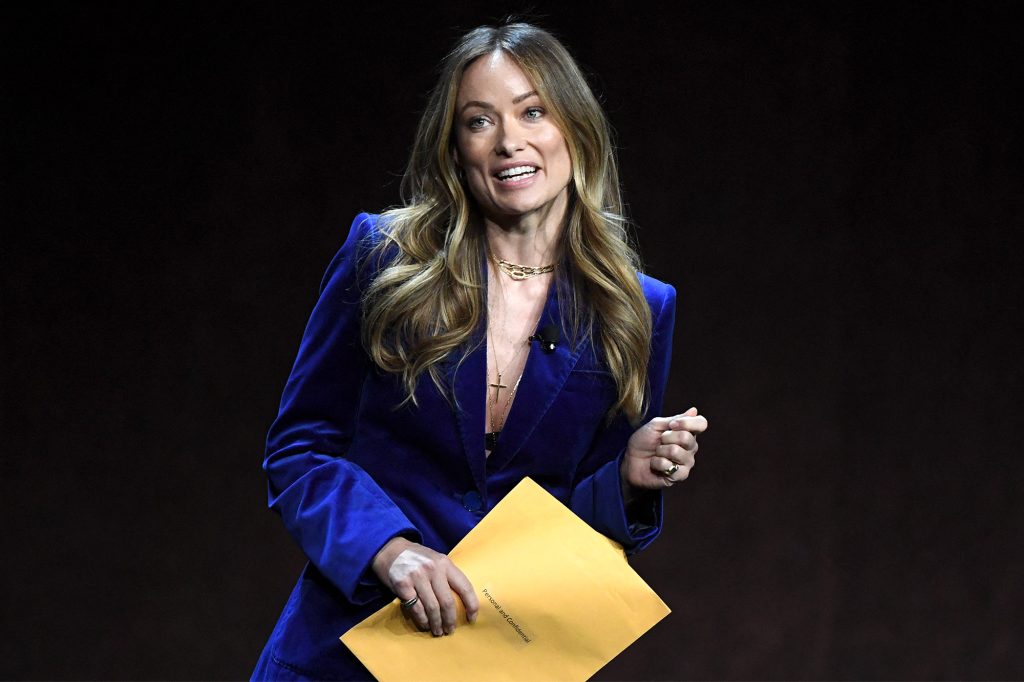 Also read: Jason Sudeikis Gets Ted Lassoed as Ex-Wife Olivia Wilde Wins Kid's Custody Case
People thought it was A Script by the way it was served On-stage
In a recent cover story, Wilde said, "To try to sabotage that was really vicious," while talking about the incident. Disappointed but not surprised, the actress continued, "I mean, there's a reason I left that relationship."  If a source close to Wilde hadn't revealed what is in that paper, everyone in the world really thought that it was just a script for the presentation.
Also read: "He clearly intended to threaten me": Wilde Goes Ballistic as Ex-Partner Jason Sudeikis Embarrasses Her
She made the remarks that this action was "extremely contrary to our children's best interests." However, Jason Sudeikis on the other hand has allegedly said that this was an honest mistake. He said, "I deeply regret what happened. Olivia's talk was an important event for Olivia, both professionally and personally, and I am very, very sorry that the incident marred her special moment."
Source: PEOPLE