Pete Michael Davidson is an American comedian who is best known for being a featured comedian on Saturday Night Live and was the youngest cast member in the 40th season. He is also known for dating many famous women, notably Ariana Grande. He also suffers from Chron's disease and has said he can't function without medical marijuana.
Pete Davidson's net worth is approximated to be around $8 million.
Early Life
He was born on November 16, 1993, in Staten Island. He is the son of Amy and Scott Matthew Davidson. He has a younger sister named Casey. When Pete was seven years old, he lost his father on 9/11. He was serving as an NYC firefighter and was last seen running into the Marriott Trade Center moments before it collapsed.
The loss of his father was very traumatic for him. He later revealed that he struggled with suicidal thoughts and Kid Cudi's music saved his life. Pete graduated from Xaverian High School in 2012 and enrolled at St. Francis College, but dropped out after one semester to pursue comedy.
What does Pete Davidson do for a living?
Pete Davidson is a comedian, screenwriter, film producer, and actor based in America. He started his career in Stand up comedy at the age of 16 and in 2013, he appeared as an actor on the MTV series Failosophy. He was also seen in the comedy Gotham Comedy Live, a stand-up comedy show and a few appearances on Brooklyn Nine-Nine show telecasted on television.
When he joined Saturday Night Live at the age of 20, he became the youngest member of the cast. In 2016, he was under the 30 people on Forbes 30 list. He went on to create his own standup special and also appeared in shows like The Tonight Show Starring Jimmy Fallon and Saturday Night Live in its 44th season-finale.
Also Read: Want To Attend Pete Davidson's Shows? First Sign A $1 Million NDA
Personal Life of Pete Davidson and Kim Kardashian
Pete Davidson dated Carly Aquilino from 2014 to 2015, and Cazzie David from 2016 to 2018. In the summer of 2018, he got engaged to Ariana Grande but they called off the engagement in 2019. He was also briefly linked to actress Kate Beckinsale. In late 2021 he began dating Kim Kardashian.
Also read: Different Level of Stupid: Kim K's 'You're Making Me H*rny' Reaction to Pete Davidson's Ice Cream Offer
He was a fan of Hilary Clinton in her 2016 presidential campaign. He even has a tattoo of her on his leg. He has over 40 tattoos, including one with his father's firefighting badge, 8418, on his left arm.
Where does Pete Davidson live?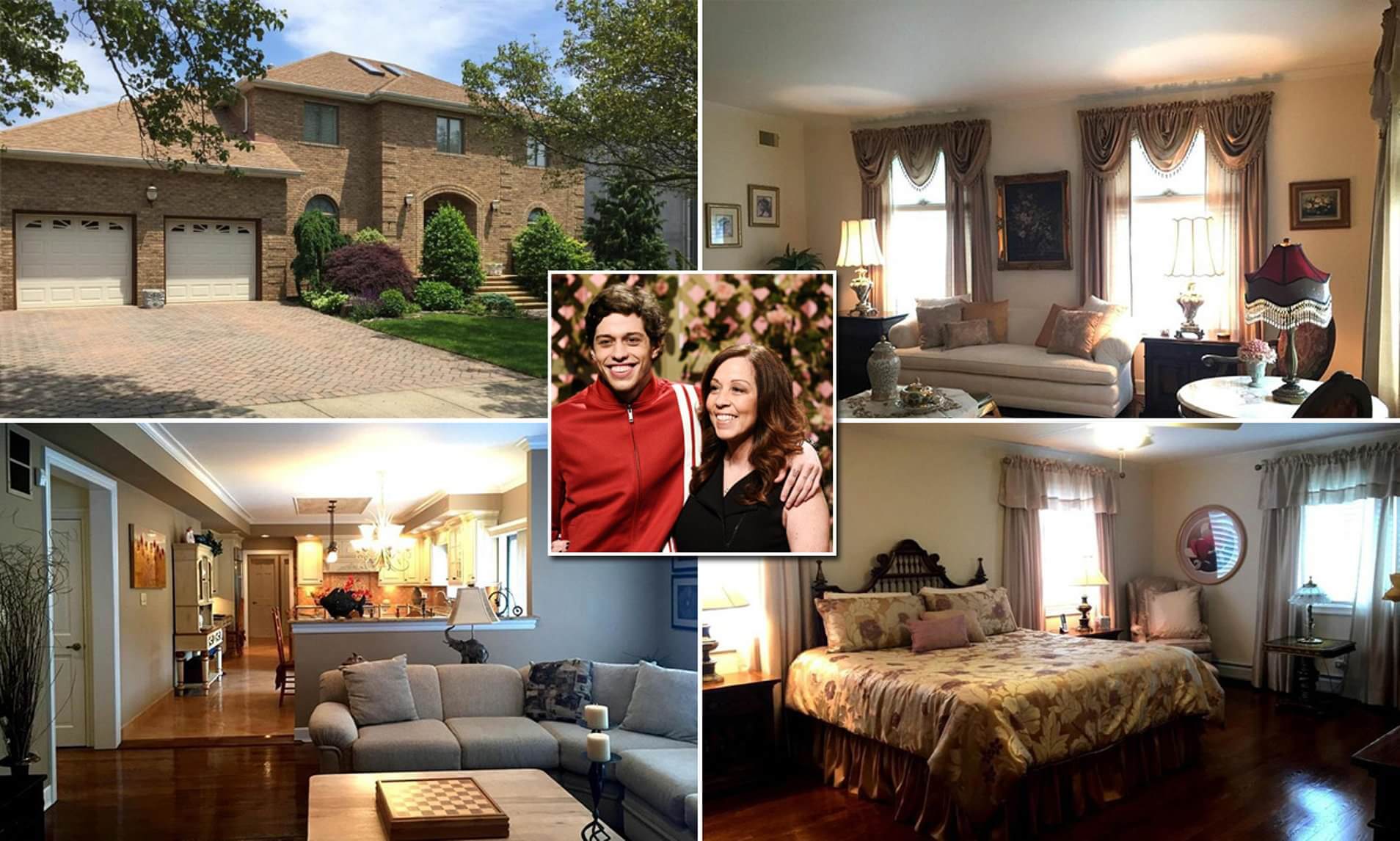 In December 2020 Pete bought himself a $1.2 million condo just a few blocks from his mother's house in Staten Island which he bought for her in 2016 for the price of $1.3 million.
What is Pete Davidson's annual income?
According to the sources, as of 2022, his annual income is around $500,000. The primary source of his income comes from his profession as a comedian as he is the main cast member who has been with the show since 2014, Pete Davidson earns approximately $15,000 per episode.
You may also like: Celebs Who Have Been (Or Are About To Be) Astronauts