Avengers: Endgame left fans heartbroken with not just Tony Stark's death but also of Natasha Romanoff's. She sacrificed her life to get the soul stone and ensure that the team has a chance to bring back the people who got dusted from Thanos's snap. There have been plenty of complaints from fans online about the lack of more back story about her. But with her upcoming Black Widow solo movie it looks like fans will finally be able to get to know more about the life of the assassin who talked of having a lot of blood in her ledger. As such, new photos have surfaced online from the sets of Scarlett Johansson's highly anticipated Black Widow movie.
Set Photos Surface From Black Widow Solo Movie

Production on Black Widow's first cinematic solo movie is currently underway in Norway. Earlier this week, Scarlett Johansson was spotted on the set of the long anticipated movie and gave fans a first look at her return as Black Widow after the character's death in the Marvel Studios team-up movie Avengers: Endgame.
Also Read: WandaVision Might Give Scarlet Witch Her 'Most Important' Comics Power!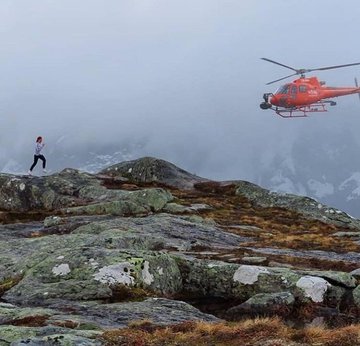 More photos from the Black Widow set hit the web this morning which showed Scarlet Johansson filming a few scenes as Natasha Romanoff. You can check out the tweet to see the photos below and check out Natasha Romanoff's new look as well,
Black Widow pic.twitter.com/8K8raTQcjH

— Daniel Richtman (@DanielRPK) June 1, 2019
What Will Be The Black Widow Movie About?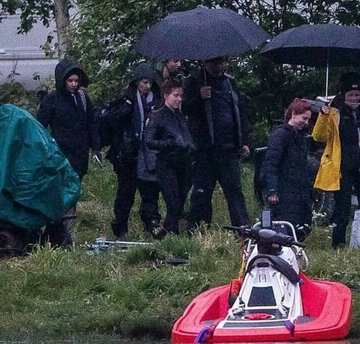 Also Read: Marvel Reportedly Considering Bringing The Ultimates Into The MCU
The Black Widow movie is expected to feature events before the character's debut in Iron Man 2. The standalone film has the opportunity to explore the Widow program, which would reveal the origin of Scarlett Johansson's Black Widow and how she became the formidable assassin she is today. In the comics, Natasha Romanoff was trained by the Winter Soldier, Bucky Barnes, who is played by Sebastian Stan in the film.
The movie is being directed by Cate Shortland from a script written by Ned Benson an Jac Schaeffer.
Stay tuned for more information on Scarlett Johansson's Black Widow.
(Source: heroichollywood.com and theguardian.com)