Rumors claim that Gerard Pique has been dating Clara Chia Marti, a 23-year-old student, for a while now. Clara Chia Marti works for Pique's sports and media investment group Kosmos and the two allegedly met while working together on events. An insider recently claimed that they have been dating for months but did not announce it as the footballer was already dealing with the aftermath of his breakup with Shakira.
Sources say that they have been dating for a while now
Sources claim that Gerard Pique has been dating Clara Chia Marti for a while now, but kept their relationship out of the public's eye. A source said,
"Gerard and Clara have been seeing each other for months. They have been keeping quiet about their relationship but those around them all know what is happening.
People on social media speculate that this woman could be the reason behind Gerard Pique and Shakira's split.
Also read: Shakira Went Full Sherlock Holmes to Uncover Gerard Pique's Cheating Scandal
The woman is not on social media
To keep their relationship hidden, Clara Chia Marti is not on social media. An insider said,
"People have been helping him keep the romance hush-hush and have wiped Clara's social media accounts so people can't find photos of her. That alone makes his mates think he is actually quite serious about being with her."
Also read: Entire Spain Breathes Sigh of Relief as Pique-Shakira Saga Ends: Reports Indicate Pique Has Moved on From Shakira After She Refused to Reconcile
Shakira and Gerard Pique ended their relationship in June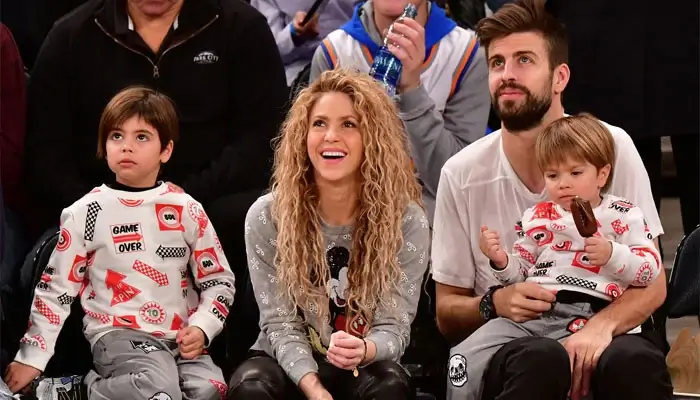 Gerard Pique and Shakira announced in June that their 12-year-long relationship has come to an end. The two first met while filming a music video for Shakira's official 2010 FIFA World Cup anthem Waka Waka (This Time for Africa). They confirmed their split in June in a joint statement. They are currently fighting over who gets custody of their boys, Sasha and Milan. Sources say Shakira wants to move to Miami as soon as she gets custody of her children while Pique wants them to continue living in Barcelona with him.
Source: Mirror UK
You may also like: 'There is a Supposed Truce…in Negotiations': Shakira Reportedly Close to Reaching an Accord With Pique to Skip Ugly Legal Battle Over Kids, Shared Custody Likely in the Cards