Shakira and Gerard Piqué's split shook the internet. The lovely couple, who lived in Barcelona, were deemed by fans to be 'couple goals' for a long time. Alas, it wasn't meant to be. Piqué had other plans, ones that he has been brutally criticized for ever since.
When a statement was released in which the two made their separation official, it was claimed that the international footballer cheated on Shakira with a mystery girl. The mystery girl's identity is now known, and her name is Clara Chia Marti. But Shakira held herself together and never openly put the blame on Piqué.
Shakira on how she got through those trying times
But times have changed. In an interview with ELLE magazine, Shakira said that only she made efforts to protect their relationship. In the interview, which was given during the "darkest moment of her life", Shakira let it all out.
She said, "I can only say that I put everything I had into this relationship and into my family. Gerard, as a footballer, wanted to play football and win titles, and I had to support him." 
She sacrificed it all, only for him to cheat on her later on. She said, "I put my career on the back burner and came to Spain so that he could play football and win titles. And it was an act of love."
After staying in Barcelona with Gerard Piqué for years, it's natural that it won't be easy for her to forget this betrayal.
Also Read: 'I owe zero to them': Shakira Says She's Untouchable Because She Has World's Biggest Tax Specialist Firm On Her Side, Calls Tax Fraud Case As 'Salacious Press Campaign'
Shakira was the one who was there for her children
Shakira disclosed how hard it was for her to deal with the separation from Piqué. She had to put her career in the back seat, all for the guy she loved. But it hurts when it all came crashing down in a second. And he was allegedly never really there for her children.
The biggest plus of living in Barcelona for Shakira was her relationship with her children. She said, "Thanks to that, my children were able to have a mother present, and I have this incredible bond with them that is unbreakable and that sustains us."
Shakira further shared that even though Pique made it home a few nights to spend time with his kids, despite having "gone out for a few nights out drinking", his absence was still felt.
But there is a certain someone who doesn't side with Shakira on this one. It's none other than Gerard Pique.
Gerard Piqué is not happy with the interview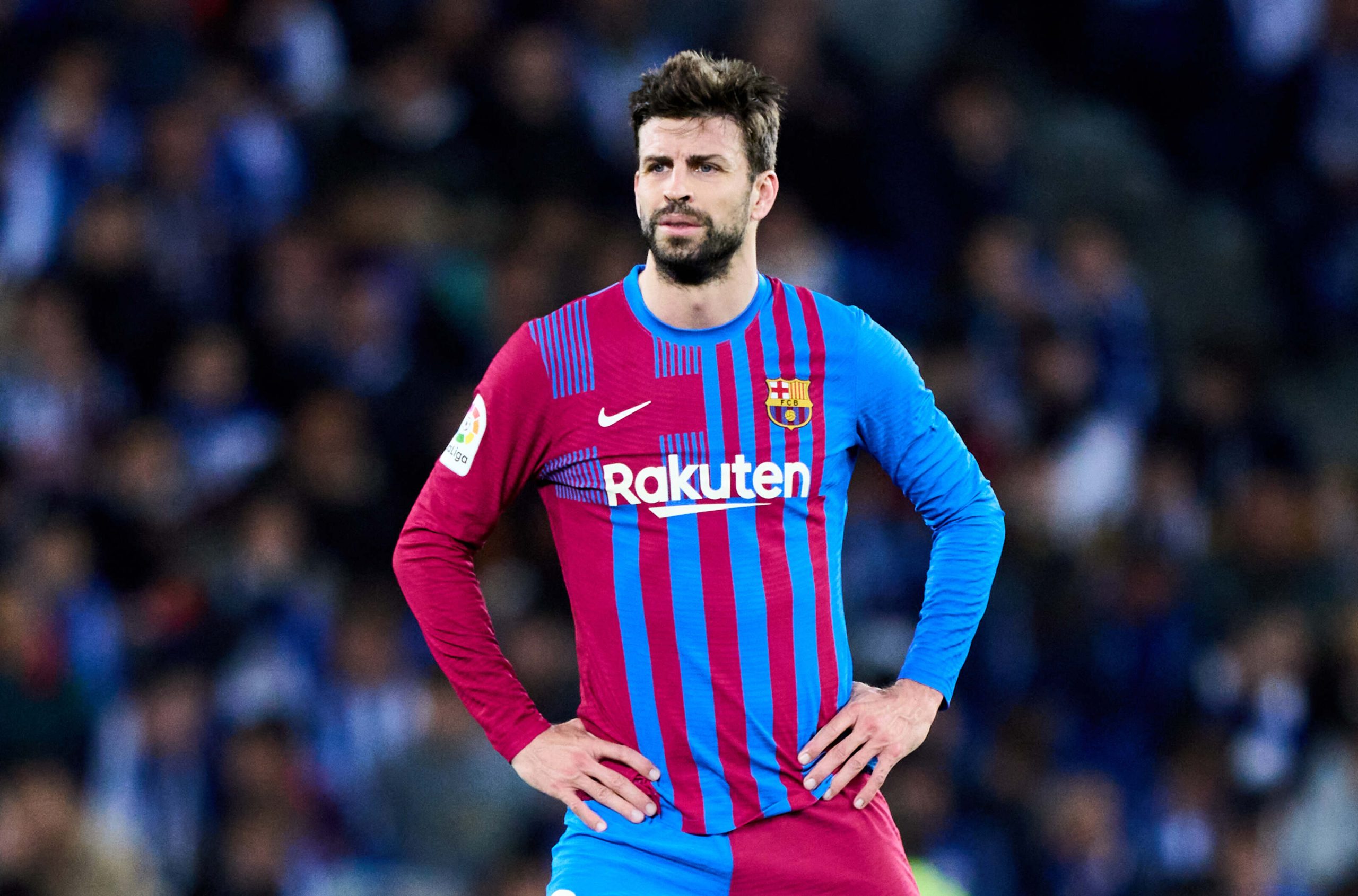 According to La Vanguardia, the footballer is not happy with her statements. According to him, she made herself look like a victim in the interview. If one were to go by the interview, then Shakira is the one who was there to take care of her children. But sources close to Piqué contest that is not entirely true.
He is very angry with the Hips Don't Lie singer for portraying herself as a nice parent with the intention of "being an example" for them.
Pique has always made it a point to spend time with his children. Sources close to him said, "He takes his children to school, to extracurricular activities, on trips and spends all the time with them when he is not working." 
The two are currently fighting a legal battle to retain the children's custody.
Also Read: How Gerard Pique is Torturing Shakira By Keeping Her Most Prized Possession Hostage
Source: Marca