Milan and Sasha, who are 9 and 7 years old respectively, are Shakira's children, and she has retained the services of two prominent attorneys to obtain custody for her. To determine who receives custody of their children, both parties will appear before the court. After dating for 12 years, Shakira and Gerard Pique announced their separation in a joint statement last month. The reason for the split was that Gerard Pique was found to have cheated on the singer.
Shakira and Pique fighting for custody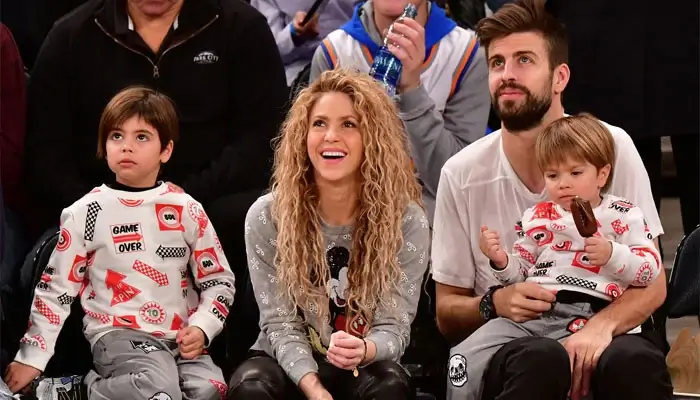 Following Shakira and Gerard Pique's decision to part ways after 12 years of marriage and the birth of two children, there has been no shortage of fallout. There are other matters for the two to resolve as they continue to discuss their future through their attorneys, particularly in regards to the custody of their two children, Sasha and Milan.
Both of their in-laws are unhappy with the split, according to the YouTube show Chisme no like, and have been attempting to sort things out.
Also Read: Pique Reportedly Rejects Shakira's 'Generous' Multi-million Dollar Offer To Let Her Go & Forfeit Custody Of Kids
Shakira's mother has already spoken about her views on the break-up
Shakira's mother, Nidia Ripoll, has acknowledged that she would be happy if her daughter and Gerard Pique reconciled after their highly publicized breakup. She told Europa Press, "Of course, I would like them to get back together." The Colombian woman's mother had refrained from speaking about the subject ever since the pair split up in order to maintain her emotional distance from her daughter.
Also Read: 'Would Like To Get Them Back Together': Shakira's Mom Wants Her To Get Back With Pique After The Singer Reportedly Rejected Pique Once Again
What do Pique's parents have to say about the chaos?
The program claims that Shakira's parents desire a resolution. They are not alone in feeling this way, as Pique's parents also agree, even going so far as to refuse to meet Pique's purported new girlfriend. Given that Shakira wants to take Sasha and Milan to Miami, something the football player is adamantly against, it appears that both sets of in-laws are concerned about what will happen to them moving forward.
The talks are still going on, and it appears that both Shakira and Pique's parents are involved.
Source: MARCA
Also Read: Did Shakira Cheat on Pique? Does the Rumoured Shakira-Alejandro Sanz S*xtape Actually Exist?