Pirates of the Caribbean franchise has been one of the highest-grossing franchises of Disney Studios. The last installment of the film, Pirates of the Caribbean: Dead Men Tell No Tales, came out in 2017 and raked almost $800 million at the global box office.
All eyes are on where the next movie takes the incredibly successful franchise. Reportedly, Disney is eyeing Guardians of the Galaxy's Karen Gillan for the leading role in the reboot.
Pirates Of The Caribbean 6 With A Female Lead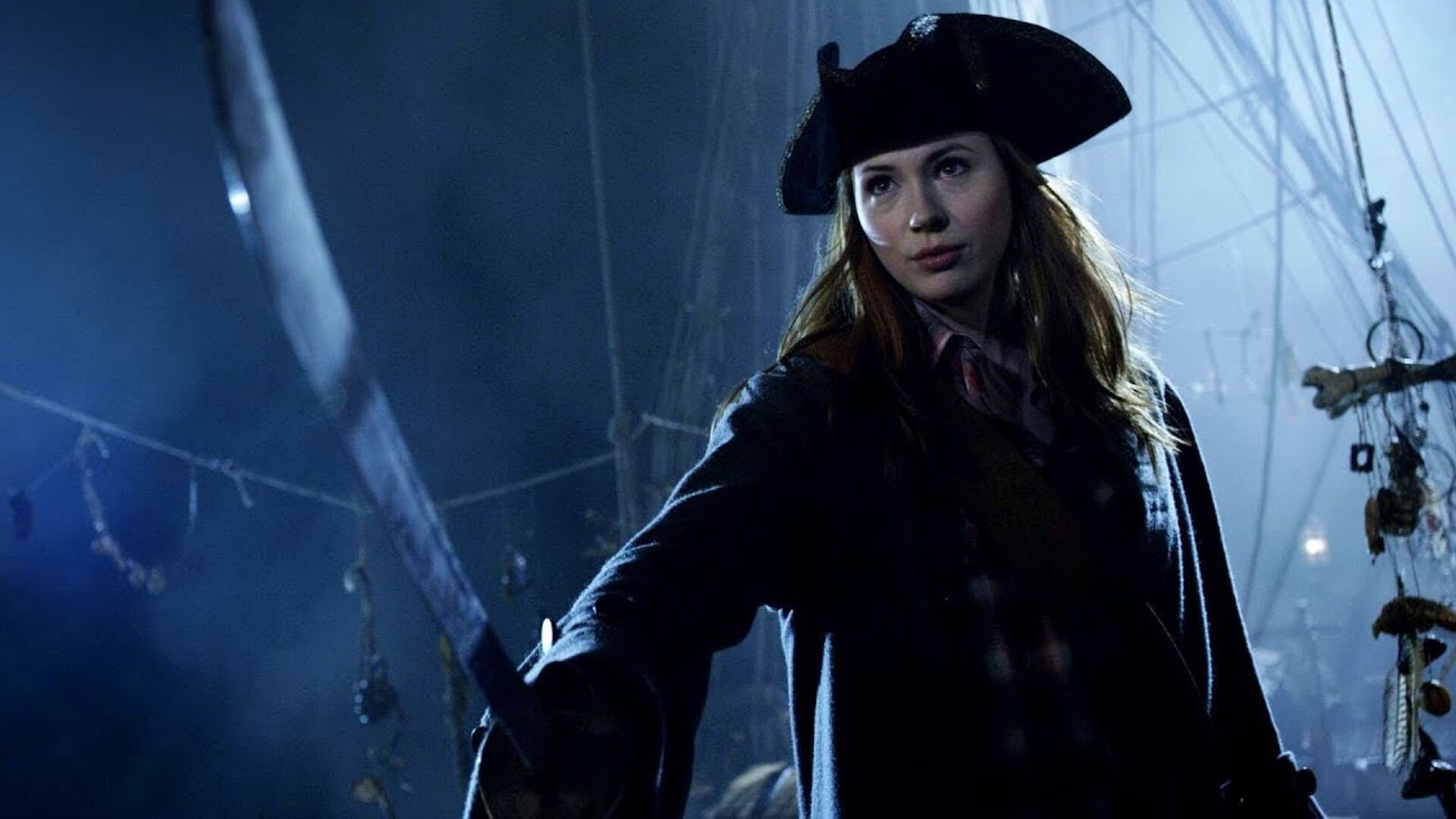 The rumors are that Disney's next installment of the Pirates of the Caribbean is going to have a female lead. The lead female character is most likely to be the character of Redd (the famous character from the Pirates of the Caribbean ride). The side character already has a backstory. So it gives a perfect opportunity for writers to make the character unique and entertaining for the reboot.
According to DisInsider, the next installment being a complete reboot, will not feature Johnny Depp. However, it is still unclear if the beloved character of Jack Sparrow will be left out altogether from the movie or not. This move will reportedly save the Disney Studios $90 million.
Disney Eyeing Karen Gillan For The Lead Role
According to a report from The Disinsider, Disney is eyeing the Karen Gillan for the lead role in the reboot of the franchise from writers Craig Mazin and Ted Elliot. The actress has already proven herself successful in big blockbuster movies like Jumanji: Welcome to the Jungle and Jumanji: The Next Level.
Karen Gillan has also worked with Disney in the Marvel Cinematic Universe's Guardians of the Galaxy films, Avengers: Infinity War, and Avengers: Endgame. Therefore it makes perfect sense to cast the actress in the leading role of Pirates of the Caribbean's reboot.
However, Disinsider's report also states that Disney is considering other actors, including women of color, for the role. So it does not seems like the job belongs to Karen just yet.
Release of Pirates Of The Caribbean 6
There is no definite release date for the Pirates of the Caribbean 6 as of yet. It is rumored that the reboot will be released in mid-2021. It seems like Disney is confident enough in the swashbuckling franchise and will be making the reboot for a theatrical release and not as a Disney+ release, as rumored earlier.
The Pirates of the Caribbean franchise has made over $4.5 billion at the worldwide box office. So a theatrical release makes a lot of sense.
Do you think Karen Gillan is perfect for the Pirates of the Caribbean franchise? Sound off in the comments section below.
Source: comicbook, DisInsider