PlayStation Plus announcement
Previously this year, PlayStation Plus decreased the number of free games that the subscribers used to get from four to two. "The hope was that not only would the value of the games dished out each month increase, but the price of PlayStation Plus wouldn't increase anytime soon. Neither of these things has been the case though." The titles on offer every month haven't shown any substantial improvement but now the prices are highly increasing in some territories. "More specifically, if you're in Europe or Japan, you can no expect to pay more for the service on PlayStation 4 and other Sony systems."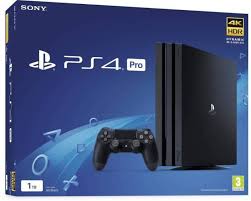 Also Read: First Details For PlayStation 5 Revealed by Sony
According to users over on PSN Profiles, players in Europe and Japan have been receiving emails about subtle increases in the price of the service. At the moment of publishing, it's unclear what European countries are being impacted by the price-hike, but right now users from France, Norway, Sweden, France, and Switzerland are reporting that they've received emails. In other words, if you're in Europe, keep an eye out on your email.
Sony Interactive Entertainment has not made anything official about the unexpected sudden rise in the prices but it is expected that very soon they are gonna make some quick and necessary changes for those unpredictable prises. "That said, what will be interesting to see is whether or not Sony universally increases the cost of the service for the PlayStation 5. It would certainly not be a great selling point, but it's also certainly very much on the table. The reality is PlayStation Plus and services like it will gradually increase more and more over time, as they've been doing. It's a point of no return type thing, which is to say, they certainly never will get cheaper. So, best case scenario they stay the same price for a while".
Do let us know in the comment section whether you experienced such changes with your PSP rates. And stay in touch for further updates.
Sources: Cbr, Pushsquare.