Superheroes are just in trend these days thanks to MCU and DCEU. Fans just can't get enough of these superheroes and we want more and more everything a movie ends. Actors are just like us!
There are so many actors who want to be a part of these movies for obvious reasons but sadly they can't. The reason is either their work commitments or they initially thought that it won't work out and later have nothing but regret! Here are some major actors who are hoping to star in superhero movies soon.
1. Keanu Reeves!
This actor had once admitted in an interview that he always wanted to be Wolverine but then Hugh Jackman played the part. He had also revealed that he wanted to play Batman just like George Clooney, Christian Bale had but then Ben Affleck was offered the role. While of course, Keanu isn't one of those actors who would keep grudges over not getting specific roles, we surely do want to see him play a superhero once. But his wish sort of did come true right? He did become Batman at least in the DC League of Super-Pets which releases later this year!
2. Emily Blunt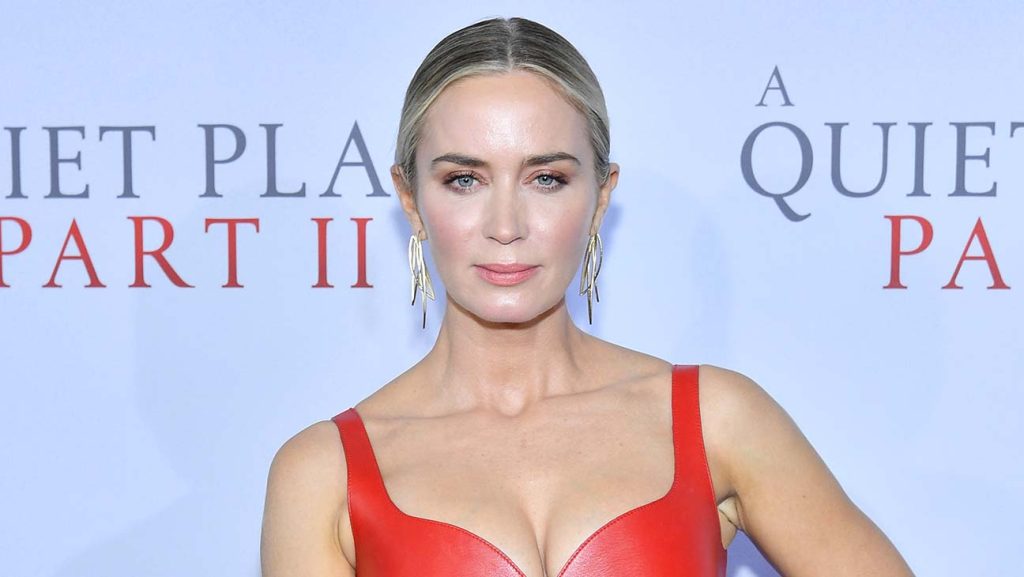 Ah! Emily Blunt is a favorite name that comes up every time we think about fan castings! She is just so elegant and versatile and has proved that she can take up roles of so many genres; be it horror, rom-com, or even action. She has stated in many interviews that she really would like to take up a superhero role.
However, she has been having an extremely tight schedule for the past years. As a result, she had to turn down the roles of Black Widow for Iron Man 2 and Peggy Carter for Captain America. Nevertheless, we are still praying hard to see her play Susan Storm aka the invisible woman in the Fantastic Four movie.
3. Eddie Redmayne
He has been enjoying the limelight he has been getting for his amazing performances in The Theory of Everything, The Danish Girl, and Fantastic Beasts too. He has no problem stepping out of his comfort zone to portray these roles.
He had once opened up about his desire to join his friends in the Superhero universe. He said, "I think those Marvel films like The Avengers – Scarlett Johansson, Tom Hiddleston are pals and they look like they have quite a lot of fun on there, so perhaps I could play some sort of weird English baddie." Maybe a role in Fantastic Four? Maybe the Human Torch? We mean he and Emily Blunt would be perfect brother-sister.
4. Nicole Kidman
Surely she was in Batman Forever where she played Dr. Chase Merdian aka Batman's love interest. But she wasn't a part of action scenes and her character was more of a "damsel in distress", and she was frustrated with that.
She said in an interview that she would really want to be a part of a superhero film and further said, "I remember going, I wish had more of a role, though. It's great being the girl in the Batman movie… But I'm an actor and you go, `Gosh I want more to do. I would still love to do some sort of superhero movie where I get to do the cool stuff."
She has been wanting to be a part of superheroes film for a long time. But in 2009 when there were rumors about her becoming the new Wonder Woman, she not only dismissed the rumors but also said something more. Here's what she said, "Wonder Woman is a lame superhero… She flies around in her invisible jet and her weaponry is a lasso that makes you tell the truth. I just don't get it. Somebody has a big challenge on their hands whoever takes that role but I don't want to do it."
She did star in films like Teenage Mutant Ninja Turtles and Jonah Hex, but she still wants to play a superhero film, especially that one which hasn't been on big screens yet. She said in an interview, "There's a comic book called Gen 13 that they need to make into a movie. There are three female ass-kicking superheroes. That's an opportunity to put three super-hot, awesome badass girls in a movie, and I imagine it would be so lucrative."