Most recently, Star released the results of the poll for its annual "Most Hated Celebrities", revealing that actress Gwyneth Paltrow is the most reviled person in Hollywood and Chris Brown is merely the twentieth most hated on the list.
Hating celebrities is a cherished activity online, but why do we exactly do it? Is it our way of projecting anxiety? Or is it attacking symbols? Maybe Bullying? Well, sometimes it's just their relationship choices. Today, we bring to you those celebs who are hated for their relationship choices.
Arie Luyendyk Jr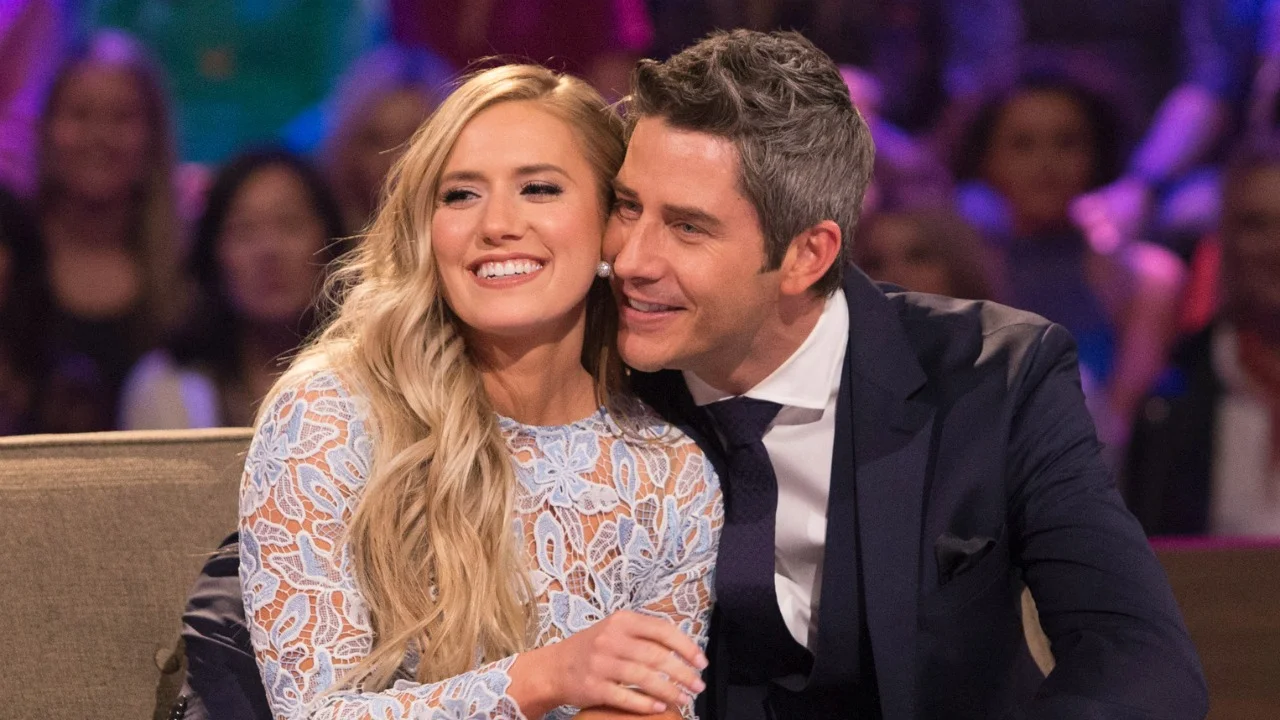 Luyendyk Jr. recently faced a lot of backlash from the entire Bachelor nation after he ended his engagement to Becca Kufrin to be back with the show runner-up Lauren Burnham.
"The simple fact is I made a huge mistake," Luyendyk Jr. told PEOPLE magazine about breaking Kufrin's heart right before the taping of the After the Final Rose episode. "I made what I thought was a good choice, but my heart wasn't in it … I felt an immense amount of pressure. There is a set schedule, and The Bachelor ends on this day, and this is the day to propose."
In the end, Luyendyk is now happy to be with Burnham and is also trying to tune out the vocal critics of their own relationship. "This might not be what people feel like is the perfect love story, but it's our love story," he said. "Lauren accepted the fact that I made a huge mistake. And in a crazy way, I feel like we're better for it … I know it's not a popular decision, but as long as I have Lauren, it doesn't matter. It was all worth it."
Gabrielle Union
The actress knew exactly what others would say when she made a decision to open up about her struggles related to fertility in her memoir, however, as she told New York, she didn't decide to open up for their own benefit. "I'm in the rooms with the women and there is such a shroud of secrecy and shame," Union stated. "I mean, there's back entrances, there are people who will come get you from your car with an umbrella. The idea of being found out, like going to a fertility doctor? Oh my god, the jig is up."
She went on to add, "People are thinking, she married this young guy and her s— doesn't work. Awww. Awww, and he had that baby with somebody else. Awww. Bet it really hurts. That kind of s—. I'd rather be the guinea pig and speak about the process to demystify it." Her husband, Dwyane Wade, also brushed the criticism, tweeting, "My wife is one strong individual!!!"
Ariel Winter
The Modern Family star isn't bothered by the things anyone has to say about her own life — and this also includes her love life. After she revealed that she and her boyfriend Levi Meaden are living together, Winter shrugged off all the criticism around her relationship.
"I'm happy, and whatever people want to say, they can say," Winter told Refinery29. "I don't understand why someone would even comment on our situation at all. I don't think it's that big of a deal."
"There are tons of people of all ages that live with their boyfriends. There are tons of people that live with their girlfriends, [and] tons of people that don't live together and are super happy," she continued. "But I'm super happy in the arrangement that we have. We love living together. It's just great."
Chrissy Teigen
If you're coming after the unofficial Queen of Twitter, you better get shut down. This is exactly what happened when a tweet said that they were "sick" of seeing Teigen and her husband John Legend all over social media, and even rooted for their divorce. "They're like every other celebrity couple. I'll give them 5 years."
Teigen immediately fired back, saying "Well, we've been together for 11, so what was the monetary wager there?"
Later, when the Twitter user tried to keep the argument going online, going on to bet with Tiegen for $10 that they "won't make it past 2020," she had to shut him down, firing back, "I'll bet you [$]1,000 your mom yells at the Genius Bar."
Gigi Hadid
The supermodel, who was with Zayn Malik recently and has had relationships with Joe Jonas and Cody Simpson in the past, didn't take it easy when a Twitter user got personal at her dating history.
"@GiGiHadid practice how to walk properly instead of having a new bf every 2 weeks," the critic wrote in a deleted tweet.
Hadid simply had to state the obvious facts to place the hater in the right place. "I've dated 3 guys in 3 yrs, hun. My walk can always get better; I hope the unrelated bitterness in ur heart can too," she tweeted.