Meghan Markle and Prince Harry are one of the popular British royal couples who have continued to garner headlines ever since the duo got involved with each other. After a few years of dating each other, they tied the knot in 2018. Though their royal wedding was quite a formal occasion, it ended on quite an exciting note due to a rich Marvel actor, Idris Elba, who rocked their reception ceremony with his DJ style!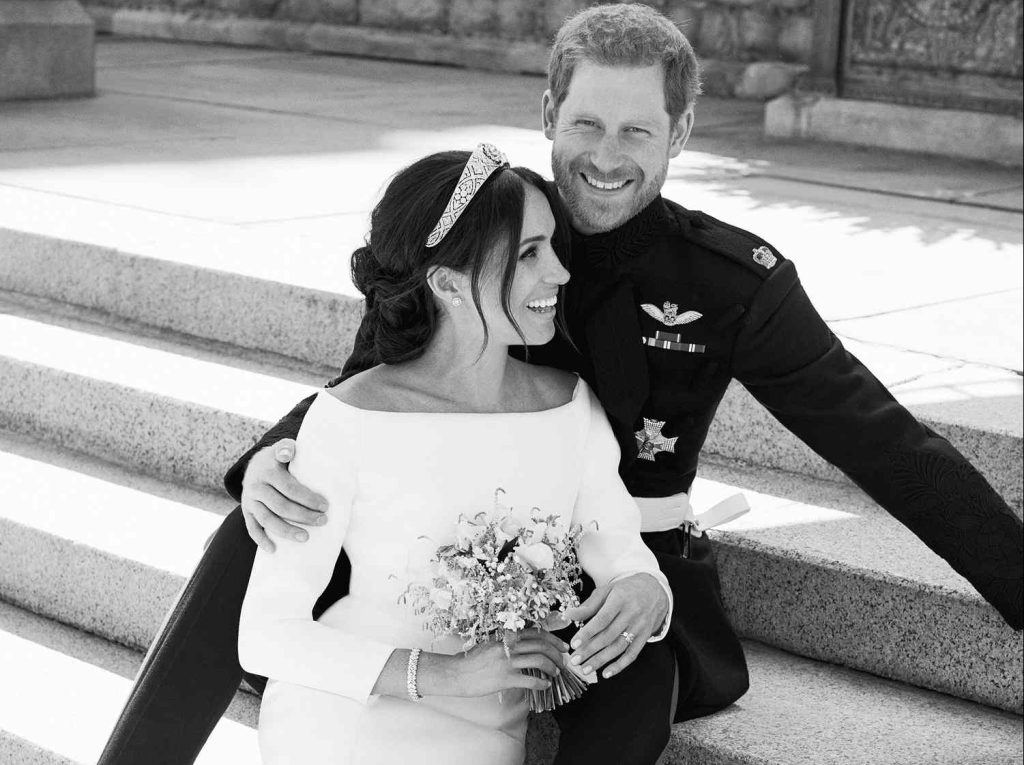 Also Read: King Charles Confers Coveted 'Duke of Edinburgh' Title on Youngest Brother Prince Edward as Prince Harry-Prince William Battle Rages on
The Marvel actor in an interview recalled the old party time he had when the royal prince offered him to be a DJ at his 2018 wedding with the former actress. With Elba's guidance, the party went well!
Prince Harry Asked Idris Elba to Become a DJ at His Wedding With Meghan Markle
Also Read: Prince Harry Ordered Idris Elba To Be Their Personal Entertainer at Frogmore House Wedding Party
The 50-year-old actor, Idris Elba is not just a well-acclaimed actor but his music career is also quite prominent. He performs as a DJ which is why he landed an opportunity to perform his skills at an event that happened soon after the royal wedding of Prince Harry and Meghan Markle. The duo planned an evening reception at Frogmore House with the former assigned to entertain the 200 guests.
During an appearance on the Ellen DeGeneres Show, he shared,
"Harry came to a couple of parties that I DJed and he was like, 'What are you doing on [May 19]?'
When he told him about his availability, he was offered this gig.
"I told him nothing and then he asked if I would DJ at his wedding… I was like, is this a joke?"
The royal wedding reception of the duo went quite great with the presence of many celebrities like Beckhams, George Clooney, and Oprah Winfrey. He also opened up about his experience at the lucrative gig as he shared,
"That was an incredible experience. I was curating the music for that night, so it was a lot of pressure, but it was great. A vibe." 
Though the reception went well, he spilled about the best dancer who escalated the glamour of the night.
Meghan Markle Had The Best Time Dancing at Her Royal Wedding
Also Read: Meghan Markle Proves Chris Rock Right, Ensures Her Children With Prince Harry Get Their Royal Titles Despite Accusing The Royal Family of Racism
In an interview with ET Canada, the English actor further unveiled several details about the royal wedding of the pair who stepped down from their royal duties in 2020. When he was asked about the best dancer at the party, he replied it was none other than the bride.
"I think Meghan was the one that was really letting it go." 
He continued,
"You know, she was real… She just had a lot of fun. It was her wedding. So she had the greatest time." 
She did not just dance the night away as she also had her list of songs played at the occasion. It looks like the former actress had the best moment at that event. While she was initially adored by fans, her constant attacks on the British royal family are now backfiring her on all levels. Even her husband supported her in those rants which heavily affected their relations with the family.
Source: ET Canada