Enjoyed 90s shows in your childhood? What if we tell you some random facts about the shows? Here are some random facts which were right there all the time but still went unnoticed.
1. The Names of The Simpsons
The creator of The Simpsons: Matt Groening, named all the main characters of the show of his family members. The only exception was Bart, for whose name he used an anagram of Brat.
2. Krusty the Clown Spinoff
We almost had a live-action TV series, which was Krusty the Clown spinoff. We would have had Dan Castellaneta (the one who voices for Krusty and Homer too) as the starer of the show. The show would have focused on Krusty moving to LA after getting his talk show.
3. These Friends of Mine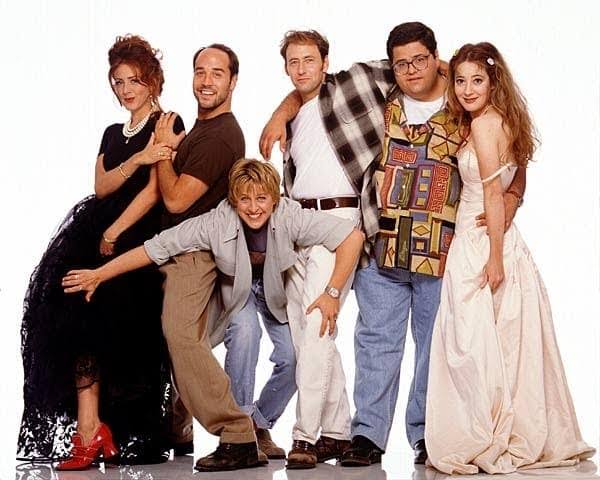 Ellen, the Ellen DeGeneres's sitcom, was initially titled These Friends of Mine. The name was however changed after the first season to avoid confusion among viewers of the show with Friends. Also, the first season of the show starred Maggie Wheeler, who also played Janice on Friends.
4. Jennifer Aniston and Friends.
We had almost missed Jennifer Aniston from the first season of Friends. The reason was that she was already starring on another TV show at that time. In 1994, Jennifer Aniston was starring in a CBS sitcom named Muddling Through at the time she signed on for Friends. This meant that if Muddling had become a hit, she would have had to stay on the show contractually; and the role of Rachel would have been either written off or recast. (Another fact, they even shot promo photos of Friends cast without Jennifer in them, to be on the safe side.) Anyhow, luckily for Jennifer and us Muddling was quickly cancelled. This freed her up to do Friends.
5. Two BFFs in Boy Meets World.
Cory was originally supposed to have two BFFs on Boy Meets World. One of them is Shawn. Later on, it was brought down to one BFF because producers were.unable to find an actor of their liking to play the other friend.
I hope you found the facts interesting. To read more such content, stay tuned!
Do you know about the character, Doctor Strange 2? Watch to find out.
Sources: Buzzfeed.