When it comes to the James Bond franchise, fans discuss actors who played the iconic role from Sean Connery to Daniel Craig. There are arguments on who was the best 007 actor, but even the directors of Bond movies are unique.
The directors have played a massive role in putting the characterization to James Bond's character. Be it, Terence Young, Guy Hamilton,  or Cary Joji Fukunaga, each of these talented directors has successfully put their stamp on the franchise.
1. Terence Young
Terence Young had a huge contribution to the Bond franchise. He laid the characterization and groundwork for the other directors to work on a similar formula. Terence introduced Connery's Bond in Dr.No. And this helped Connery's status get cemented as one of the most iconic heroes in the cinema in From Russia With Love.
Terence Young returned to the franchise after Goldfinger to direct Connery in Thunderball. However, that film doesn't exactly live up to the expectations of the first two films which were perfect Bond films. But the movie certainly captures our attention with a breathtaking underwater battle sequence.
2. Martin Campell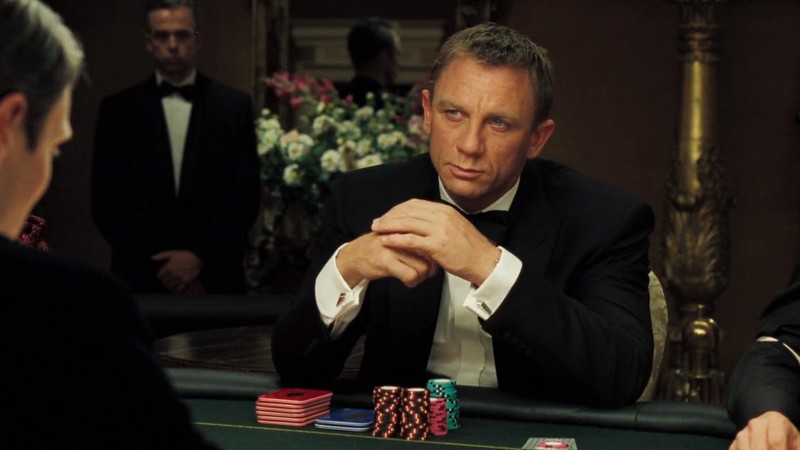 Martin Campbell had put a modern twist on the Bond franchise twice. Pierce Brosnan got a memorable introduction (which was loved by the fans worldwide) in the action-packed movie GoldenEye. Brosnan incorporates the role instantly. The movie also touches on the problematic issues of the characters. For example, Bond was called out for being misogynist and sexist,
After 10 years, Bond tradition had become rigid and that's when Campbell came back to introduce Craig's Bond in Casino Royale. This movie went on to set a global standard for the franchise. The movie gave the fans an extremely brutal and shockingly realistic reinvention of the James Bond films.
3. Peter R. Hunt
Peter R. Hunt has only directed one James Bond movie; Her Majesty's Secret Service. But it is considered as one of the most carefully made James Bond films from a cinematic perspective. There is no doubt that every Bond film is fun, escapist entertainment; however, Peter Hunt's movie went way above and beyond that.
Since George Lazenby is not an actor, his performance wasn't that great as you would expect from "Bond", but the film in itself is so gorgeous. It even explored some disruptive ideas like Bond getting married. This movie doesn't end with a double meaning. Instead, it ends with a heartbroken Bond cradling his bride who was killed in a drive-by shooting.
4. Cary Joji Fukunaga
Cary Joji Fukunaga's very first Bond movie is No Time to Die, which is no doubt the franchise's best entry since Casino Royale. The movie got delayed due to the coronavirus pandemic and it was released after a year and a half. But it was worth all the wait.
It was Daniel Craig's last film and it had all the closure fans deserved, it was a perfect finale. It was a welcome return to the familiar James Bonds over all these years and in many ways, it was also different than those films. Cary Joji Fukunaga did something extra-ordinary which no director had ever done, that too in his first Bond film; he killed off James Bond. It didn't disappoint fans and we hope this wasn't his last Bond film.
5. Lewis Gilbert
You Only Live Twice was such a great movie and Lewis Gilbert had to live up to the suspense by revealing Blofeld as the bad guy. Thanks to Donald Pleasence's performance and the iconic lair, Blofeld's introduction didn't disappoint the fans.
Gilbert returned for The Spy Who Loved Me, and it was one of the perfect Bond films and nailed every aspect of the film. He then came back for Moonraker, which saw Bond into outer space. It didn't do that great and was a weak ending for Lewis Gilbert. But irrespective of that, he had delivered the best Bond films.