Jurassic World Dominion, being the final film in the Jurassic World trilogy is about to release this week and it looks promising as ever. Fans are expecting a lot of action and recently, it has been revealed that Blue and Owen will have an emotional final scene in the movie. With the return of Laura Dern, Sam Neill, and Jeff Goldblum from Jurassic Park, the Jurassic World Dominion will be an emotional ride for the fans.
Also read, 5 Ways Jurassic World Is Better Than Jurassic Park Trilogy
Colin Trevorrow explained the relationship between Blue and Owen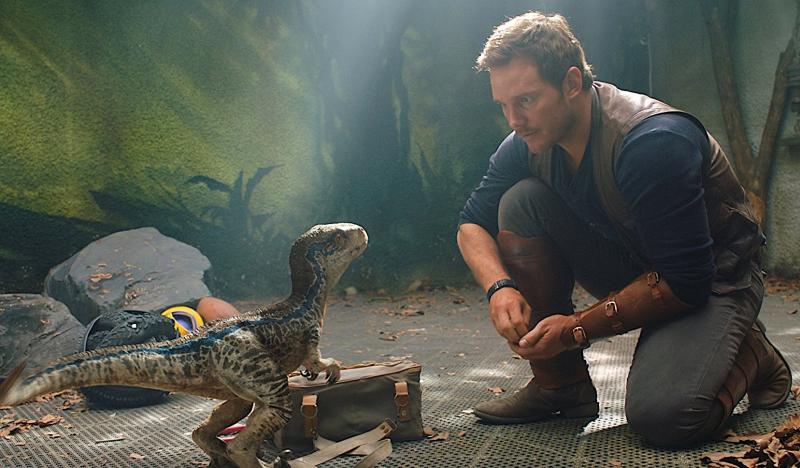 During an interview with the variety, Jurassic World Dominion's director Colin Trevorrow explained Owen Grady played by Chris Pratt's final moment with Blue. While talking about the scene, he said,
"You know, it's so hard to watch a movie as a filmmaker because you're constantly just like… but at the end of the film, you know, Chris Pratt's final moments with Blue, I think, is really special." Later he added, "And I think the way that Chris played it and the way the animators played it, everybody came together to do something that really feels real and honest."
Director Colin Trevorrow says that Chris Pratt's final moments with his velociraptor Blue in #JurassicWorldDominion are a "real and honest" moment in the film https://t.co/MlqMgp77bA pic.twitter.com/AqcQvZPYg0

— Variety (@Variety) June 7, 2022
Owen Grady and Blue in the franchise
Throughout the Jurassic World franchise, Christ Pratt has played Owen Grady. The velociraptor Blue has been the center point throughout the films and they both have been an important part of the franchise. Owen Grady has raised and trained Blue in the Jurassic World franchise after she hatched. 
Checkout, Jurassic World Dominion: Did Chris Pratt Just Pitched Owen's Gruesome Death?
What to expect from Jurassic World Dominion?
Their relationship has been building the hype for the upcoming Jurassic World Dominion and the trailer has teased how much important the character arc will be. Blue's story will continue from the ending of Fallen Kingdom. She also has a daughter named Beta, a young velociraptor who is now stolen in the Jurassic World Dominion. 
Starring Chris Pratt as Owen Grady, Jurassic World Dominion has Bryce Dallas Howard, Laura Dern, Jeff Goldblum, Sam Neill, Dichen Lachman, Scott Haze, Campbell Scott, BD Wong, Justice Smith, Danielle Pineda, and many others.
Jurassic World Dominion is ready to release in theaters on June 10th.