Marvel Studios kicked off their 2021 with the Disney+ series WandaVision and ended their year-long hiatus. The series dwelled on Wanda's years of grief and how she lost control of her powers and ultimately made an entire town hostage. The show gave us many new characters but the one who stood out was White Vision. In the finale, Vision transferred his memories to White Vision and he just took off. Now, nobody knows where he is. However, Wanda has reappeared and is now helping Strange navigate through the multiverse as seen in the trailer for Doctor Strange 2. So, let's figure out when and how will White Vision surface again. Check it out.
White Vision in WandaVision
After Hulk snapped his fingers and brought back the dead, the Avengers were finally able to finish Thanos for good. However, WandaVision made it clear that Vision did not return. When Wanda went searching for him, she found out that Vision's body was torn apart and used for research by SWORD. Director Hayward had a mission, and that was to not let his body go to waste. But his plans were later revealed that he was using his body to make the ultimate weapon, i.e., White Vision.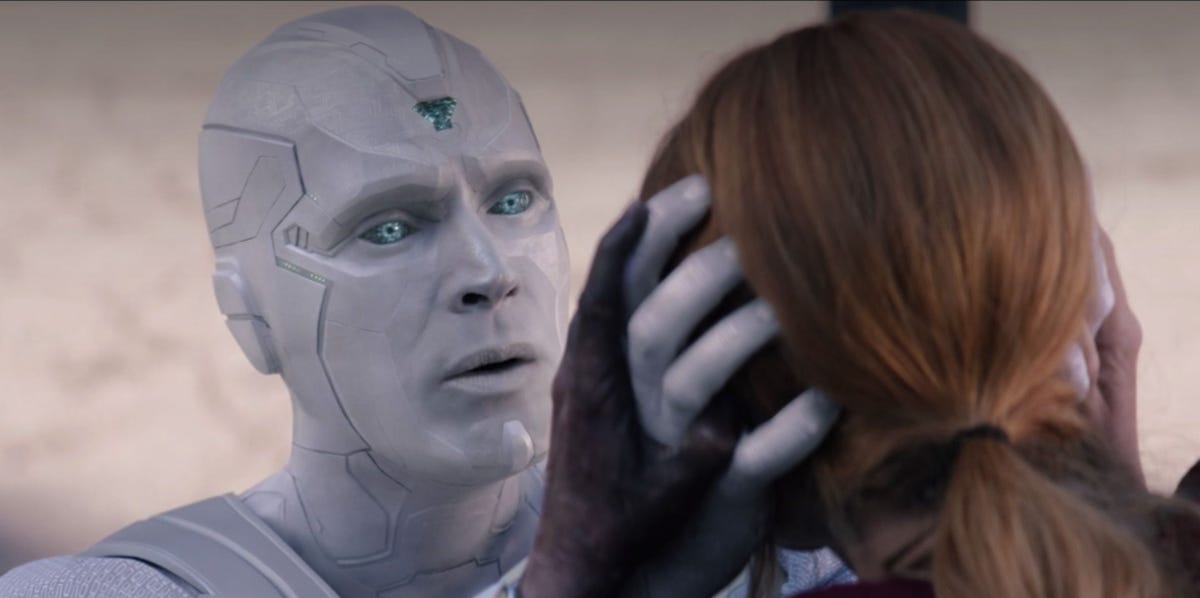 When Wanda got out of hand and Agatha played her cards, Director Hayward decided to send in White Vision with Wanda as the target. When Wanda saw White Vision, she was thrown off by the change but did not suspect too much until he held Wanda by her head and lifted her up, almost crushing her skull. Interrupted by Vision, they both went head-on before getting into a battle of philosophy. Even though the lack of action was not received well by the audience, fans missed the point. The entire point of the finale was to introduce the Scarlet Witch and not let anything disturb that.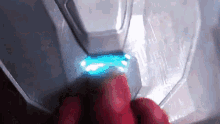 Anyway, when White Vision and Vision got to talking, Vision cautiously approached him and placed his hands on White Vision's head. In this process, he transferred his memories and consciousness to White Vision which throw him off his scent. Well, this is what happens when a robot gets consciousness. In a surprising moment, White Vision decided to fly away and not look. Now, nobody knows where he is and fans want to know whether will resurface again or not.
White Vision Returns in Doctor Strange 2?
Now the burning question, if Wanda is coming back after more than a year, will White Vision too? The answer seems yes. The reason for that is, Marvel wouldn't keep an impactful character like White Vision away for so long. Moreover, it only makes sense for White Vision to reunite with Wanda in Doctor Strange 2.
The current plot of Doctor Strange in the Multiverse of Madness is that Doctor Strange is now under scrutiny for breaking the laws of nature and time. As seen in Spider-Man: No Way Home, Strange is not the Sorcerer Supreme anymore and he went to Wanda for some assistance. Maybe somewhere in the adventure, it is highly likely that Wanda will come across White Vision and he might also have an important role in the movie.
It is said that Wanda losing control of her powers and turning on Strange is a big possibility. It is here that White Vision can reappear and help Wanda regain her control and help the greater good. Nevertheless, Doctor Strange in the Multiverse of Madness seems like the perfect project for him to reappear alongside Wanda. What do you think? Can White Vision make his comeback in Doctor Strange 2? Let us know in the comments below!