It is said that "seeing is believing," but not all times. Many beloved celebrities are as fantastic and generous in real as they seemed to be on screen. Read on and find out if the list includes your favorite personality too.
Barack Obama
The name in itself has so much glory attached to it. The first African-American President of the United States carries the kind culture and legacy of his race wherever he goes. He is being praised for his always optimistic nature and quick emotional attachment with whoever he meets.
Will Smith
Known for his upbeat and funny nature, Will Smith never fails to grab the attention of any room he enters. Will, coming from a loving middle-class family in West Philadelphia, started his career as a rapper, did TV shows, and is one of the highest-paid Hollywood actors today. He is a charming personality and always practices gratitude.
Daniel Radcliffe
All the Potterheads across the globe already go gaga when it comes to their favorite Daniel Radcliffe. Having seen fame at such an early age, Daniel never mistreated any of his fans. He has always been seen taking countless pictures with his fans and never refuses to stop by and interact with them. His crew members even say that he helps them on the film set.
Jim Carrey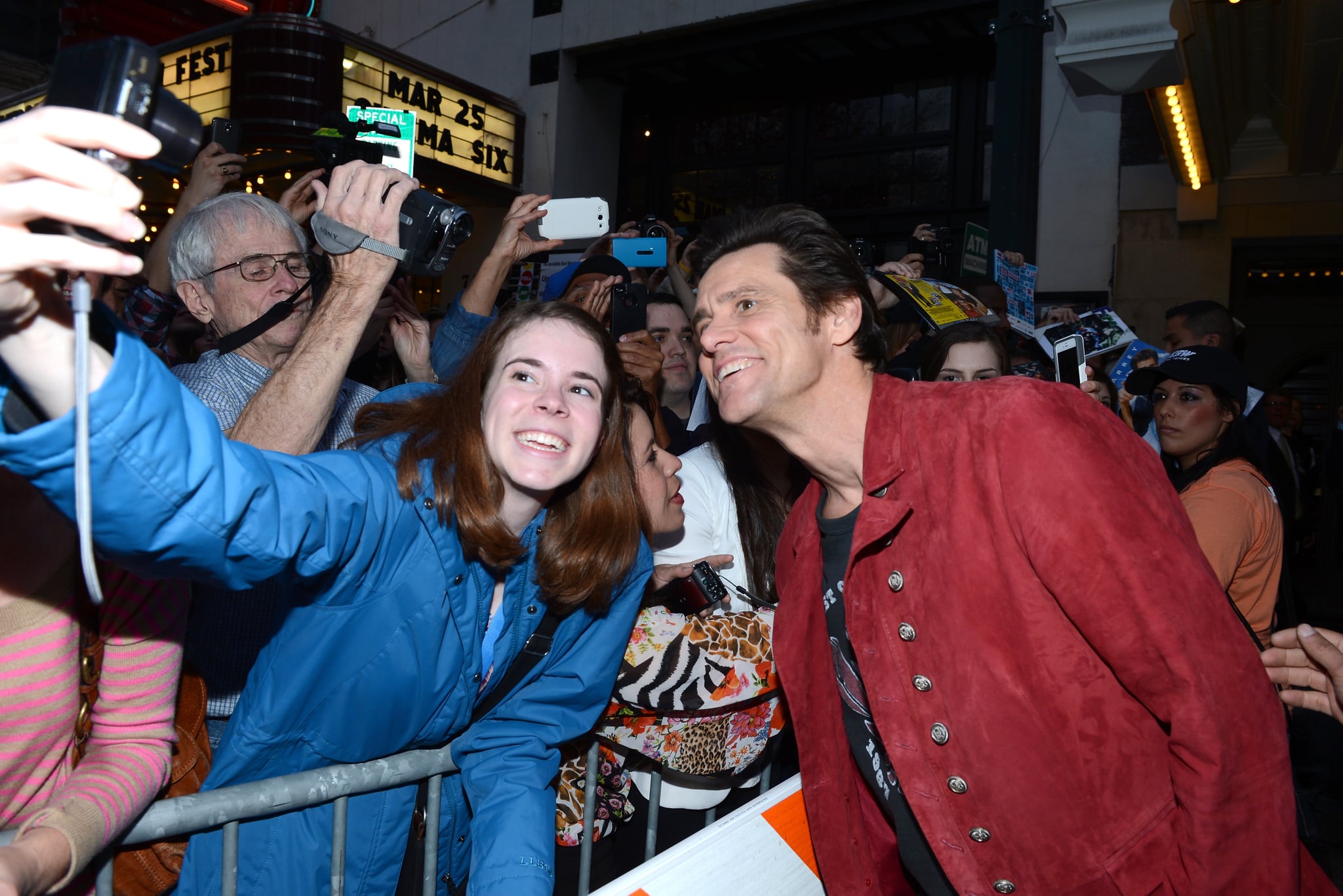 Jim Carrey is a funny, warm, and charming person in real life. He is an intelligent and kind human being. He always tries to make people around him comfortable with his humble nature.
Paul Rudd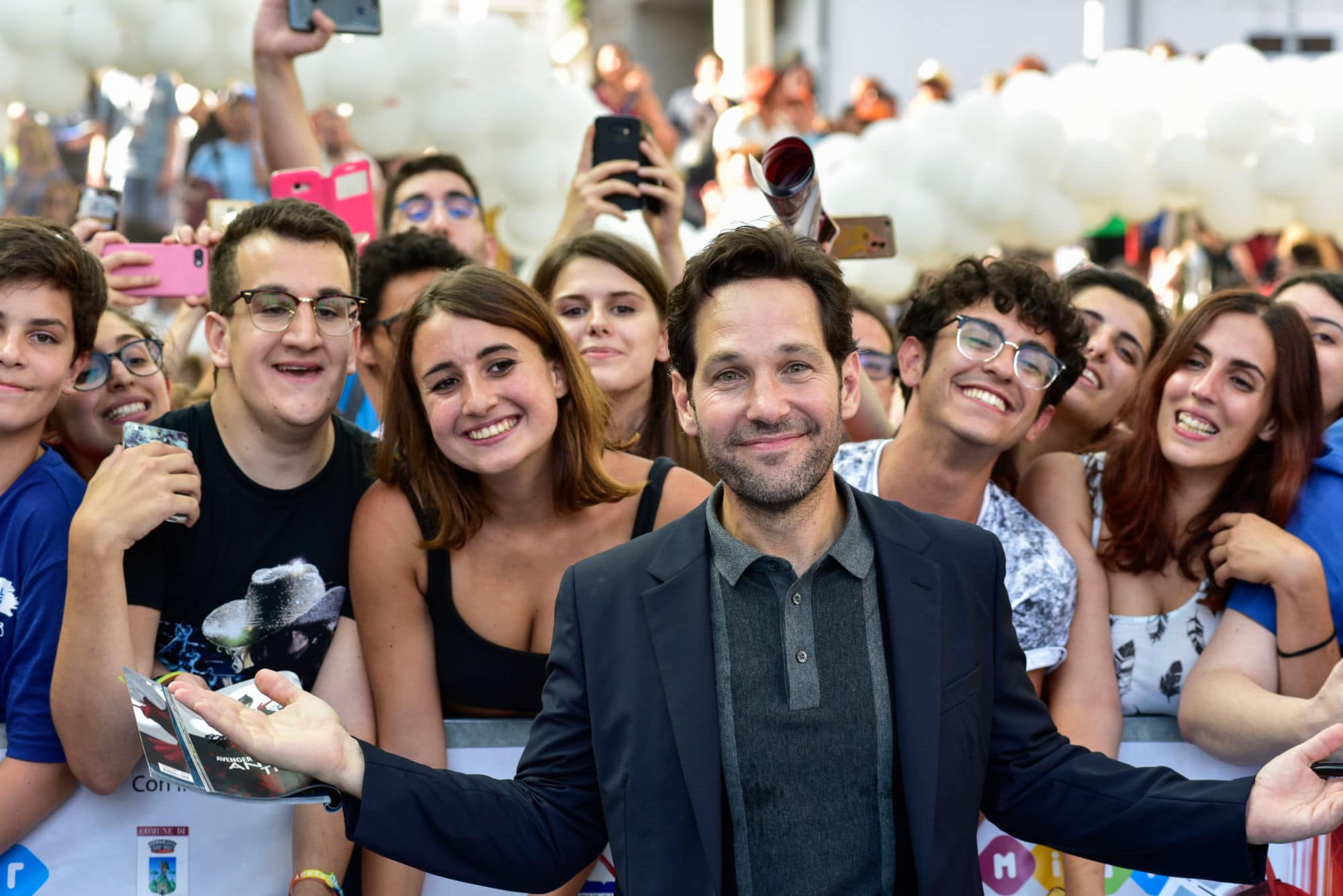 Paul Rudd is said to be a super cool guy when interacting with him one on one. He can always break the ice with a regular "Hey, How's it going ?".He claims to be a very private person, but his fans say that he has always been friendly and humble in real.
Lady Gaga
Lady Gaga has achieved fame and success. She is said to be a more in-depth, kind-hearted person who quickly empathizes with people around her. Also, she is super sweet in real life. She has also nicknamed her fans "Little Monsters" and has a tattoo engraved on her left arm dedicated to her fans.
Hugh Jackman

Hugh Jackman taking selfies with fans.
Everybody knows how incredibly nice a person Hugh Jackman is in real life. He always stops by to shake every hand and take pictures with his fans, even if it makes him breeze through the security. He says he can do whatever he can for people who have put him where he is today.
Jason Momoa
Jason Momoa isn't that hard and rough as he looks by his face and physique. He is a genuine and loving guy to be around. He is a delightful person and pushes himself to make his fans feel comfortable around him.
Gordon Ramsay

Gordan Ramsay posing for pictures with fans.
Everybody has seen this angry guy screaming at the contestants in "Hell's Kitchen," making almost everyone cry. But that isn't what he is in real life. He is charming and has a really warm smile to offer whenever you meet him.
Dwayne Johnson (The Rock)

Dwayne taking a selfie with fans.
From being an overweight kid to a wrestler and then an actor, Dwayne has seen all ups and downs in his life, making him one of the most humble personalities to be around. He is caring and loving towards his fans.
These were a few of the fabulous celebrities who are as sweet and kind in real life as they can be seen on screen. The list is never-ending. Let us know in the comments which are your favorite among them.