Hafþór Júlíus Björnsson flaunted his remarkable body transformation ahead of his boxing bout against Devon "No Limits" Larratt on September 18.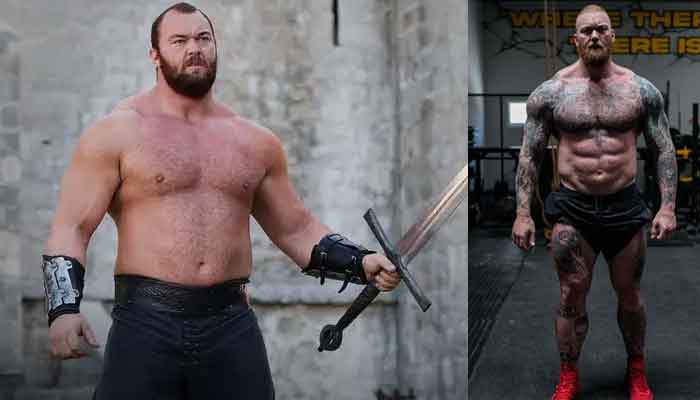 Hafþór Björnsson is famously known for playing the character Ser Gregor Clegane, "The Mountain" on HBO's Game of Thrones.
On September 17, Björnsson posted a picture on Instagram alongside a caption "Weigh in done 146.5kg" (322.9 pounds). He was supposed to fight fellow strongman Eddie "The Beast" Hall, but Hall injured his bicep, and the "Heaviest Boxing Match in History" was postponed until 2022.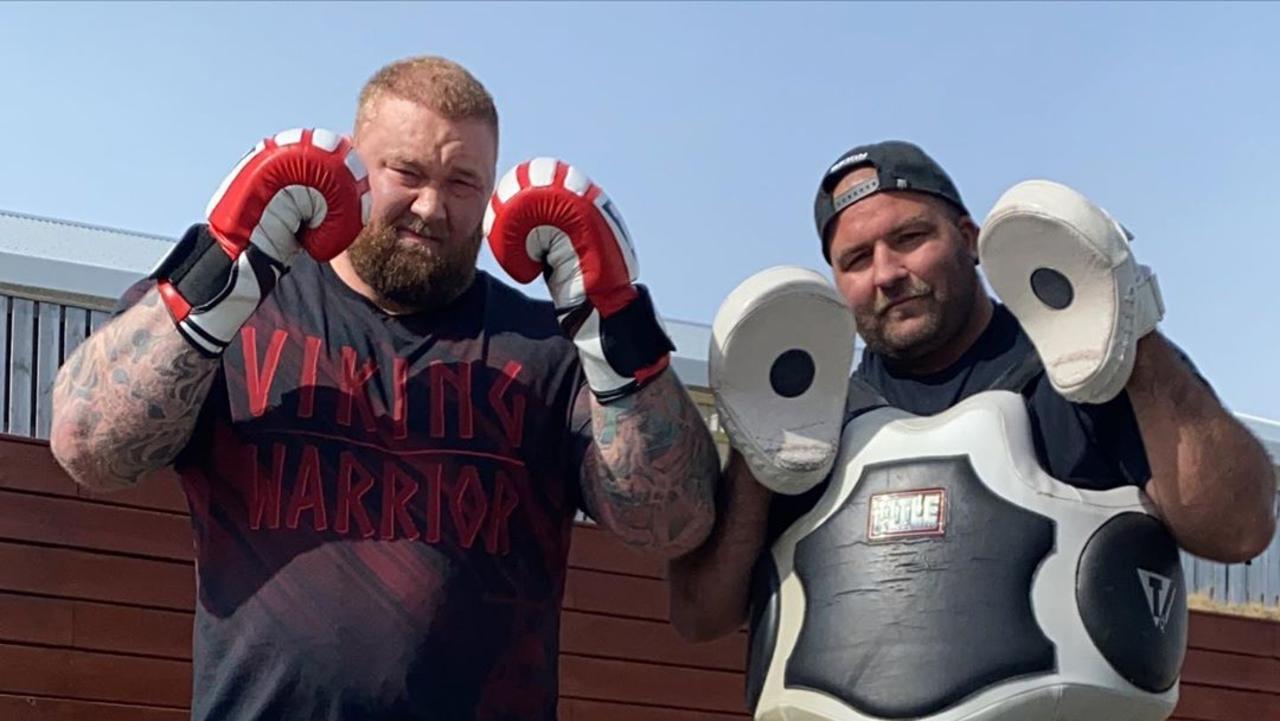 Björnsson has many accomplishments aside from his involvement in Game of Thrones for which he is best known. He is a successful strongman competitor who has won the Arnold Strongman Classic, Europe's Strongest Man, and the prestigious World's Strongest Man competition. He also achieved a new world record by deadlifting 501 kilograms (1,105 pounds) at his own gym in May 2020, however, this was not done in an official competition. The previous record-holder was the abovementioned Eddie Hall, who was also a former World's Strongest Man.
Björnsson weighed almost 450 pounds (around 204 kg) when he achieved that record. He also immediately started his weight loss journey while pursuing boxing. In January 2021, he fought in his first exhibition match opposite Steven Ward, a 217-pounder. He weighed 344 pounds (156 kg) at the time and was named "history's first TITAN WEIGHT fighter."
He recently mentioned to Muscle and Health "I've been in Dubai for almost five weeks now ahead of my fight on September 18th,". "This will be my third official fight in preparation for my main opponent and the very reason I started this boxing journey- Eddie Hall. When Eddie announced he'd torn his bicep and we had to postpone the fight until 2022, of course, I was disappointed. I've been training so hard for that specific fight, but there's nothing we can do, he's injured, so we had to move forward and reschedule."
Björnsson stated that he went from ingesting about 10,000 calories per day when competing as a strongman to consuming roughly 75% less food now. In his words- "I would eat so many calories to try and gain weight that often I would eat and then literally fall asleep on the table," he said. "I would just pass out. I was just that exhausted from eating and training. Of course, having transitioned to boxing, my diet has changed a lot. I'm eating a lot less, very clean."