The Kardashian-Jenner clan is always in the news for one reason or another. Although they rose to fame in a peculiar fashion, they have been dominating the makeup and beauty industry for over a decade. The family has always been part of scandals because of their questionable choices and decisions. But everyone admires the family for being so much into the beauty industry and everything; though some people also blame the American family for setting up unrealistic beauty standards for the younger generation. Kim Kardashian and Kylie Jenner are one of the finest examples of that.
Also read: "In person, no make up on, she looks so young and so beautiful": Kim Kardashian's Jaw Dropped After Meeting Jennifer Lopez, Admits She Idolizes The Latina Singer
Back in 2016, Kim K and Kylie Jenner opened up about their insecurities in an interview. The American socialite even revealed that she even got jealous of her sister's baby hair.
Kim Kardashian got jealous of Kylie Jenner's baby hair
Back in 2016, the Kardashian siblings did a fun interview for Allure. In the interview, Kylie Jenner was asked about her beauty secrets and insecurities among a lot of other things. It was then it was revealed that Kim Kardashian is actually jealous of Kylie Jenner's baby hair. Kim K revealed that she has got her baby hair removed but she is still jealous of her sister. She said, "Remember when I lasered my baby hair?… Every photographer used to Photoshop them out."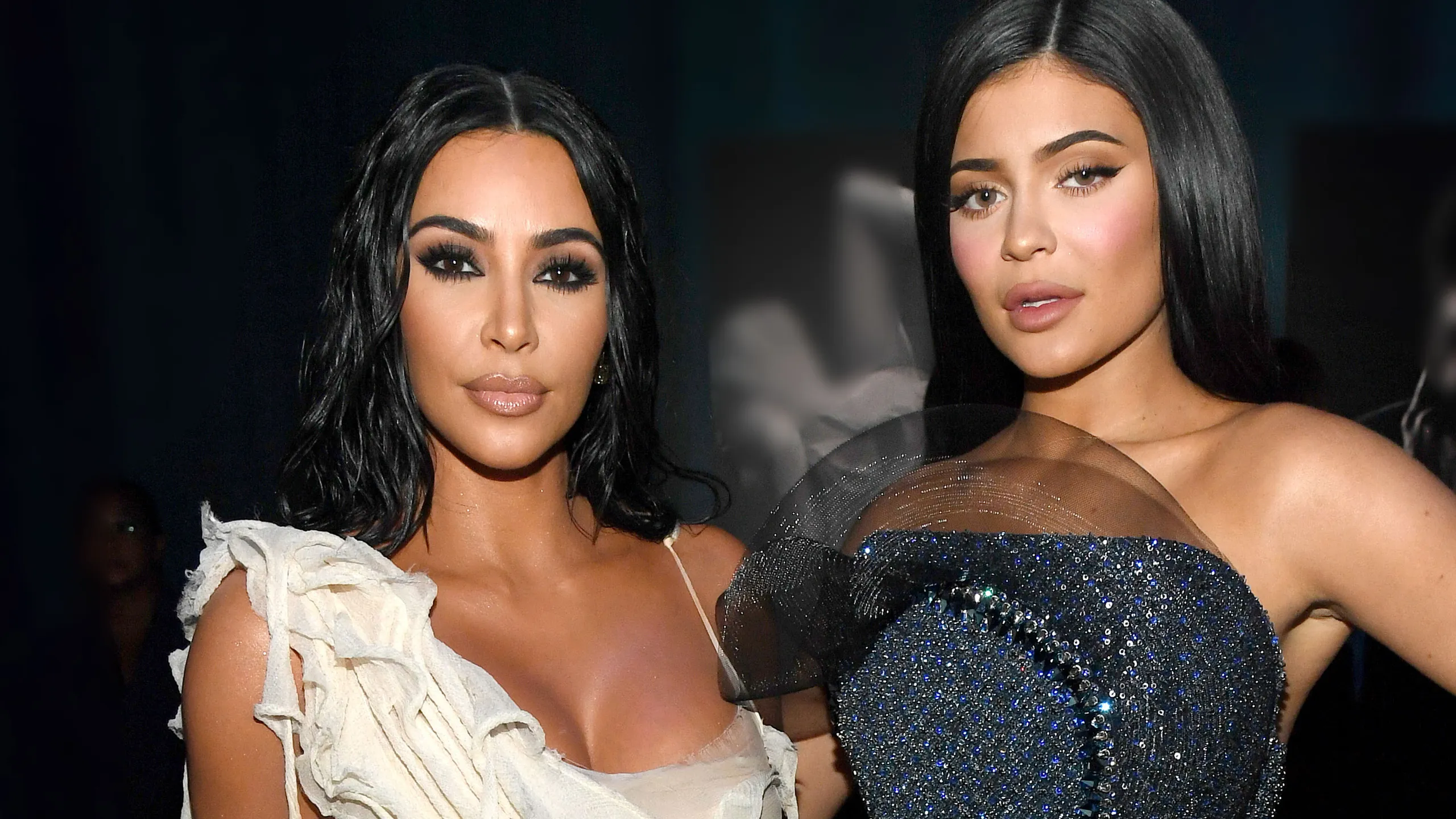 Also read: 'Both Kylie Jenner and Travis Scott should be canceled': Travis Scott Reportedly Punching a Fan, Damaging $12K Worth of Equipment Convinces Fans Him and Kylie Make the Cutest Toxic Couple
Kim Kardashian further added, "Sometimes I get really envious of [Kylie's] baby hair because I think they're more youthful. I overanalyze it all the time." Getting jealous over something that you paid to get removed is something beyond our understanding, to say the least.
Kylie Jenner used to be insecure about her lips
On her YouTube channel, Kylie Jenner revealed that she used to be insecure about her lips when she was younger. She said, "When I was younger I had an insecurity with my lips. I would go to makeup stores at the mall and just find lip liners that matched my lip color and just would overline my lips." The momager, Kris Jenner also backed her daughter being insecure about her lips. Kris Jenner explained that everyone is insecure about something and they just "spiral out of control from time to time".
Also read: "I like curvy girls. Couldn't keep my eyes off Kim": Kourtney Kardashian's Husband Travis Barker Revealed His Lust for Kim Kardashian, Was Obsessed With Sister-in-Law's 'Eye Candy' Figure
The Kardashian-Jenner family is always in controversies for one reason or another. However, they have never been able to manage to make their way out of the rumors surrounding their appearances. According to multiple rumors, Kim Kardashian and her sisters have allegedly gone through multiple surgeries to look the way they do now. Although good makeup and beauty products can change how one looks on a certain day, for a whole decade? That's questionable, to say the least.
Source: Allure and Inside Kylie Cosmetics