So while everyone is excited about the biggest crossover in Television happening in December in the form of Crisis on Infinite Earths, discussions have started for a crossover in movies. Any guesses about the combination this time? Deadpool and Zombieland!
Writing duo keen on a Deadpool-Zombieland Crossover
Rhett Reese and Paul Wernick are responsible for two movies in the Deadpool and Zombieland franchise. The writing duo was out promoting Zombieland: Double Tap at L.A. Comic Con. This was a week before the worldwide debut of the movie. At the Comic con, the two writers expressed their eagerness to see Deadpool in a Zombieland movie. According to them, Deadpool is like a zombie himself because of his healing manner. His humor also matches the tone of the zombie movies. If the writers think it is a good idea, it may really be amazing to watch such a crossover happen!
The recent connection between the two franchises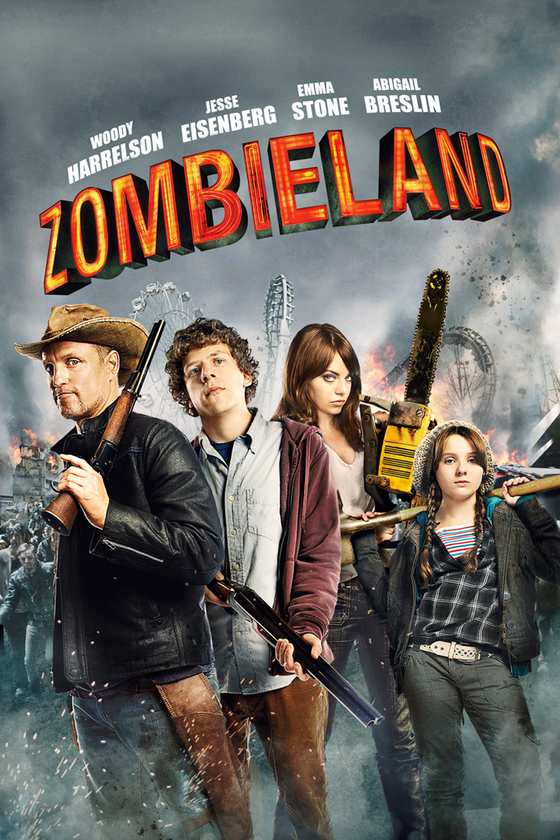 Just last week on The Tonight Show Starring Jimmy Fallon, Jesse Eisenberg, connected the two franchises in the following manner:
"We waited 10 years to do the movie—well, we didn't wait, we were trying to do the movie right after the first one because the first one was so popular, and we waited for the best script,"
According to him, Rhett Reese and Paul Wernick were busy with Deadpool, which caused a delay in the script for Zombieland: Double Tap. Reese, Wernick and Dave Callaham wrote the script for this Zombieland movie.
Zombieland: Double Tap will release in theaters on October 18. You can watch the official trailer here.
Are you excited about the new Zombieland movie? Would you love to see this crossover happen? Let us know in the comments section below!
Sources: ComicBook, BleedingCool