Novelist and occasional filmmaker Rick Riordan has lauded the first footage of the upcoming TV series adaptation of his best-selling book series, The Lightning Thief, which spawned a film in 2005. It is the first in a worldwide bestselling series of books that tells the story of Percy Jackson and his battle in modern times with monsters from Greek mythology. Percy is dyslexic and ADHD, but that hasn't stopped him from finding fans all over the world. Riordan's other popular books about Greek mythology include The Sea of Monsters, The Titan's Curse, and many more – there are over twenty books in total. There was even a film made based on his Percy Jackson characters, though it strayed significantly away from the plotline in his book and wasn't well-received by critics.
Related: Viral Fan Video Shows Sneaky Deadpool Decapitate Wanda & Save Illuminati, Fans Christen It 'Better Than Doctor Strange 2'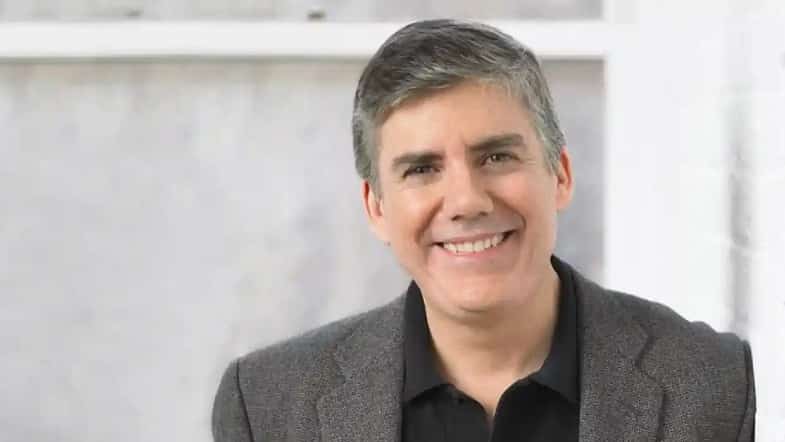 Luke Castellan Might Get An Opportunity In Rick Riordan's Percy Jackson
The books will become a series on Disney+. Rick Riordan, the author of the original Percy Jackson series, was heavily involved in bringing the new show to life. Filming began in Vancouver several months ago and he recently shared two important casting decisions: Luke Castellan and Clarisse LaRue.
Related: While Apple Is Making A Godzilla Show, Netflix Eyeing For A Live-Action King Kong Show
This Is What Riordan Echoed Regarding The Film
Our fourth full week of filming is well underway in Vancouver, BC! We are receiving 'dailies' of the scenes recorded each day, and they look . . . dare I say, divine. This cast is electrifying. They own their characters and turn their lines into magic on screen. That's even before editing, soundtracks, or special effects.
Related: 'Size Does Matter For Women After All': Fans Are Ripping Khloe Kardashian Online For Mocking Kim K's Privy Parts in New SKIMS Sleepwear
The majority of the accolades are directed towards the show's young cast, a sure sign that he is happy with how they're doing their parts. It gives viewers a sense of reassurance and belonging, knowing that no matter what, Percy Jackson will still be there in some form or another. Without even reading the article, one can also tell how professional and amazing this team must be to have earned his praise. And then talking about how well it's going only makes fans even more excited for the release date.
Source: Screen Rant