The second trailer released for The Batman has changed the meaning behind the Bat-Signal and they have made it much darker during Bruce Wayne's early career. Robert Pattinson has now taken over as the Caped Crusader and will be portraying him in his second year as Batman.
He is still a young man who hasn't learned to control his anger.
The new trailer features a voiceover from Wayne talking about the Bat-Signal itself which has now given it a darker meaning. As revealed in the second trailer during the DC's FanDome, the new footage shows how brutal Pattinson's Batman will be. And it looks like Wayne is more focused on delivering vengeance as opposed to justice. This concept is proven by Dark Knight's brutality facing a gang of clowns and even in a voiceover where Bruce Wayne references the point of Bat-Signal.
According to the trailer, "Fear is a tool. When that light hits the sky, it's not just a call. It's a warning." According to Bruce Wayne, the Bat-Signal is meant to scare criminals and instill fear just as much as letting himself know he is needed. The tracks with the rest of the footage with Bruce being an agent of vengeance.
But Batman's vengeance has always been balanced with a desire for true justice in the city which is full of darkness and corruption. But doesn't look like this early version of Batman has achieved this balance yet and that is exactly why that Bat-Signal will exist as a symbol of fear rather than hope.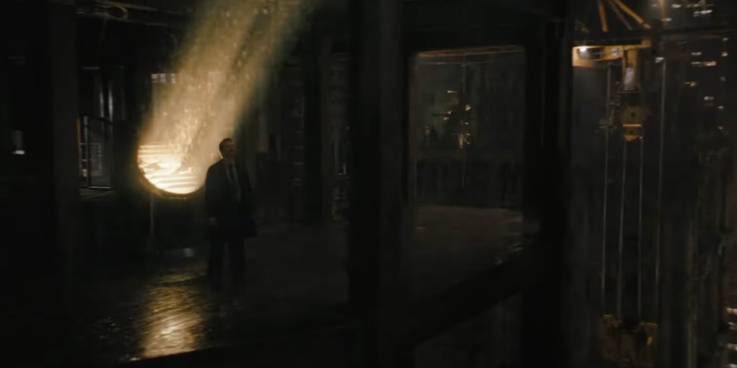 It is quite evident that Bruce Wayne's evolution and growth into a hero is still to come in The Batman which is actually a good thing for the fans.  We will be seeing Batman operate solely as a vengeful vigilante which is a new thing for the fans. And considering this Batman is not fully developed, it makes sense that the symbolism of Bat-Signal would also not be fully realized.
In any case, seeing the hero of Gotham being viewed in an extremely dark manner would be very interesting.  The Batman will be released in March 2022.
Source: Screenrant