The Kardashians have never, and will never fail to shock the world with their absolute obliviousness or plain hypocrisy. While Kylie Jenner and Kim Kardashian are the usual front-running names that get their fair share of headlines, Kourtney Kardashian has now joined the bandwagon too. The Kardashian sister is facing public ire and for very understandable reasons as well.
To sum it up in a line, the indulgent sister of one of the world's most notoriously privileged families has been named the 'Sustainability Ambassador' of a fast-fashion brand, whose entire essence is anti-sustainability.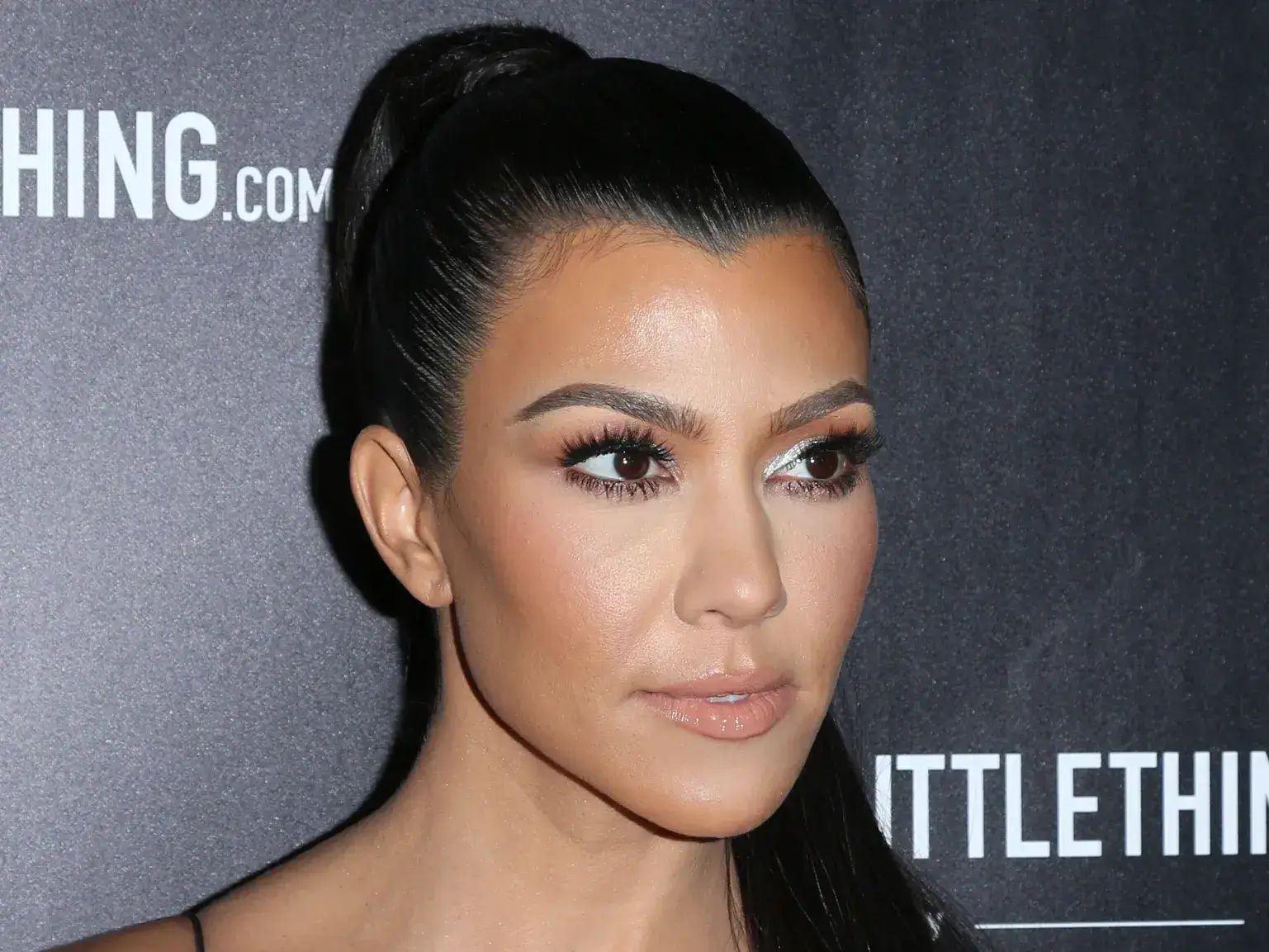 Celebrities' ridiculous water usage during the California drought
California has been suffering from drought but the rich lives in a separate paradigm. A report last month exposed how a number of celebs blatantly exceeded their home water limits by hundreds of thousands of gallons, despite strict regulations since January. Some of these names include Kevin Hart, Sylvester Stallone, and Dwyane Wade.
Kardashian names also find mentioned in this list, with Kim K using 230,000 gallons over the water limit on two properties in Hidden Hills. Kourtney Kardashian also went over the limit by 101,000 gallons in her 2-acre Calabasas home.
Apart from the water usage, the debacle of the Kardashian sisters flying around in their private jets for journeys that can be covered via a car is not a thing of yore. Kylie Jenner faced extensive backlash for flaunting her privilege and wealth with a picture of her and Travis Scott's private jets on Instagram. Although, Kourtney K doesn't own a private jet herself.
Also Read: 'North West Is at Top of the Brat List': Kourtney Kardashian Reveals Kim's Daughter Is Getting Out of Hand, Proves Fans Right – She's Just 'Another Entitled Celebrity'
Kourtney Kardashian, wannabe environmentalist
However, not owning a private jet doesn't make Kourtney K an environmentalist. The reality star has never shied away from flaunting her luxurious lifestyle that certainly has adverse effects on the environment in uncountable ways. What's worse is that she does it while preaching to her followers to protect the environment.
Early on in 2022, Kourtney reposted a "CO2 tracker" via her story on Instagram in February with the caption, "Time to get our shit together." And then, a few months down the line, her sisters emerged as the top names in the list of top 10 celebrities with the worst carbon dioxide emissions via their private jets.
Back in April again, the Poosh founder insisted to her followers on National Earth Day that they must "love" and "take care" with pictures of Hawaii. Ever since her excessive water usage went public, many IG users have gone back to Kourtney's Earth Day post to call out her hypocrisy.
It seems like all this backlash is still not an eye-opener for Kourtney K who has now announced her collaboration with fast-fashion retailer Boohoo.
Kardashian reposted a picture in her Instagram story from WWD, a fashion industry trade journal, sharing that she is now a "sustainability ambassador" for the brand. She issued a statement as well:
"When Boohoo first approached me to collaborate on a line, I was concerned about the effects of the fast-fashion industry on our planet. Boohoo responded with excitement and a desire to incorporate sustainable practices into our line. It's been an enlightening experience speaking directly with industry experts. I'm grateful for the opportunity to use my platform to drive conversations that lead to ongoing change and use my voice to share actionable tips with consumers on how we can play our own part. There's still lots of work to be done and improvements to be made, but I truly believe that any progress we can make when it comes to sustainability is a step in the right direction and will open up the conversation for future advancements."
Also Read: "You're the least interesting to look at": Kim Kardashian Rubs Her Billion Dollar Business in "Annoying" Kourtney Kardashian's Face
A blatant attempt at greenwashing
It has been revealed by WWD that Kourtney K's collection will flaunt 41 styles – in the price range of $6 to $100 – all made of recycled polyester and recycled cotton. It will "exclusively" be available on Boohoo's website.
The biggest loophole in the entire discourse is that Boohoo is actually one of the world's most popular fast-fashion retailers that has a notorious history of violating factory workers' rights and providing employees with poor working conditions. Even in the absence of the latter issues, the concept of fast fashion is problematic and hazardous for the environment in itself. Fast fashion in itself revolves around cheap prices, high turnover, and catering to growing consumer demand at the expense of people and the planet.
It is apparent that the general public is not as oblivious as it might have been once, and many were quick to point out how fast fashion and sustainability contradict each other. The whole thing was called out as a classic example of "greenwashing" which basically means a company pretending to be environmentally conscious to attract a welcoming public opinion.