Scarlett Johansson as the 'Black Widow'.
Marvel Cinematic Universe might finally be offering Scarlett Johansson a solo role in the upcoming Black Widow movie as it could be revealed by her new set photos. The initial pictures were released in Norway which portrayed Scarlett Johansson having a bag outside the shopping centre and it was later when we concluded that it was the part of the shoot.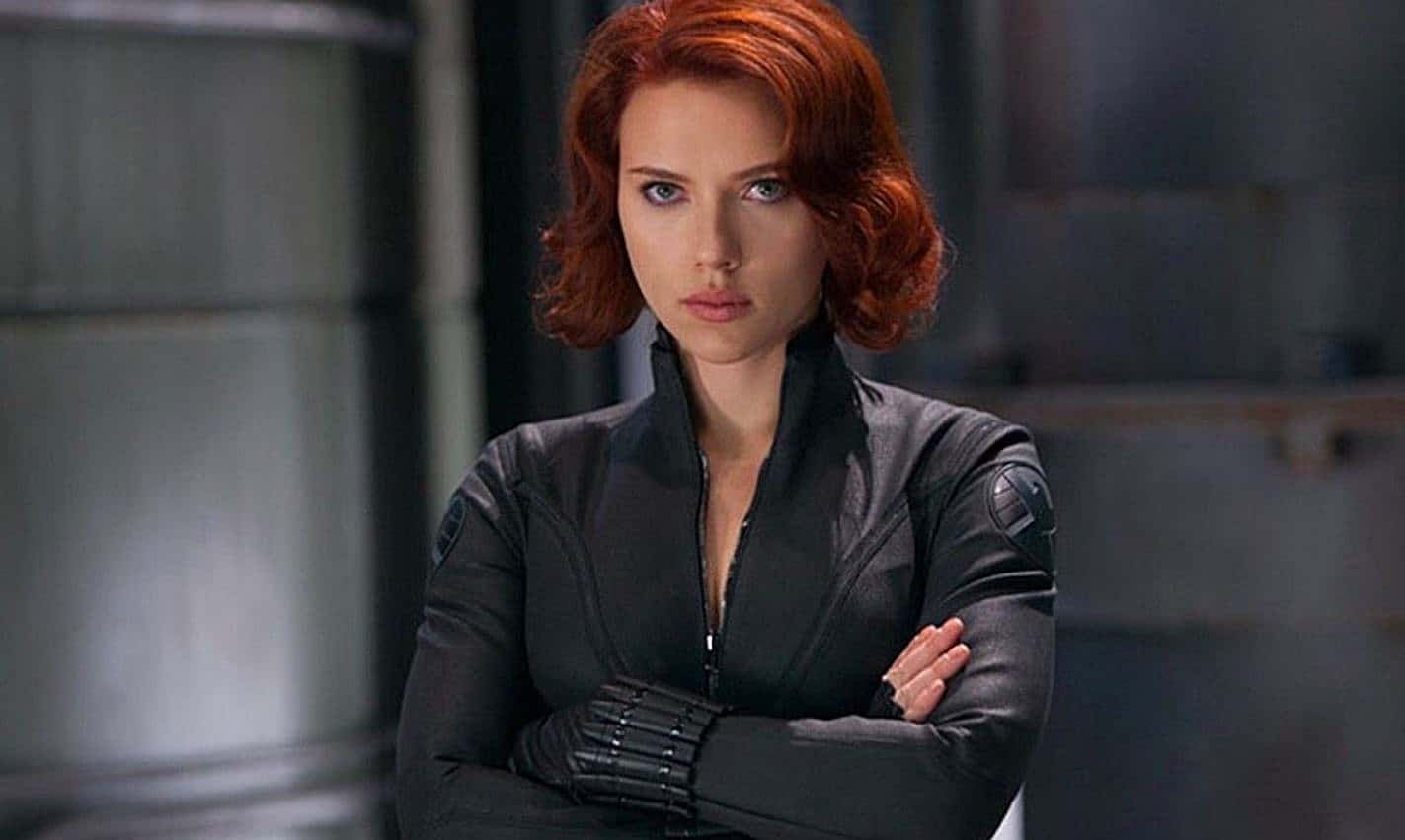 Also Read: Captain Marvel: 7 Biggest Feats Of Strength, Ranked
"The scene shows Scarlett Johansson in a white jacket with long red hair, the same hair she had in Captain America: Civil War, which links up to earlier reports that it would be taking place after the events of that film. We then see her enter a shop and then re-emerge later with a bag, and a lookalike can also be seen getting into a white car outside of the ship with Johansson looking on. Perhaps after this, there is a car chase sequence, though that is just the best guess.
UPDATE | May, 29
ACTION! FIRST glimpse of Scarlett Johansson on the "Black Widow" solo film set, Saebo, Norway.

Redhead, dressed in black clothes on a boat.#ScarlettJohansson #BlackWidow pic.twitter.com/6sC2XfpuKl

— 🌸𝗛𝗮𝗽𝗽𝘆𝗦𝗰𝗮𝗿𝗹𝗲𝘁𝘁𝗗𝗮𝘆 / 11.6th (@okbanana) May 29, 2019
The other pictures depicted Scarlett Johansson with other crew members on a Ferry in Saebo Norway. The pictures didn't reveal a lot about the movie but she could be easily figured out in a black jacket. But no picture depicted her in a proper costume.
Also Read: MCU Phase Two Films Ranked
+3 pics | May 29. She's glowing!

Scarlett on the set of 'Black Widow' solo movie, Sæbø, Norway.#ScarlettJohansson #BlackWidow pic.twitter.com/I0VOZh0vAR

— 🌸𝗛𝗮𝗽𝗽𝘆𝗦𝗰𝗮𝗿𝗹𝗲𝘁𝘁𝗗𝗮𝘆 / 11.6th (@okbanana) May 29, 2019
"The last part is a video of the shopping sequence, where we see a camera rig setup. The white car is there as well, and the video shows Johansson walking up and getting in. She then gets out and walks back towards the shop, with the other person in her clothes walking up to the car. It seems like Black Widow Movie is officially underway, and it's about time. The character debuted way back in Iron Man 2, and since then has been a crucial part of the Marvel Cinematic Universe in Avengers, Avengers: Age of Ultron, Captain America: Winter Soldier, Captain America: Civil War, Avengers: Infinity War, and Avengers: Endgame."
Sources: Cbr, Twitter.