We cannot always have happy moments in life, right? That's the rule of life that implies on everybody. Good days and bad days together make up 'life'. Also, if we won't have bad days, how are we going to realize the worth of good days? No matter how fictional TV shows and movies are, even they portray both sides of the coin. No matter how comedic the TV show is, they will show the dark side of it. There are so many upsetting scenes that usually people don't talk about them. But we will. So, here's a list of scenes that are so sad that nobody talks about them. Check it out! Well, this is list is about scenes that nobody talks about, but it would be lovely to hear your favorite scenes from TV/movies in the comments. See you there!
1. Modern Family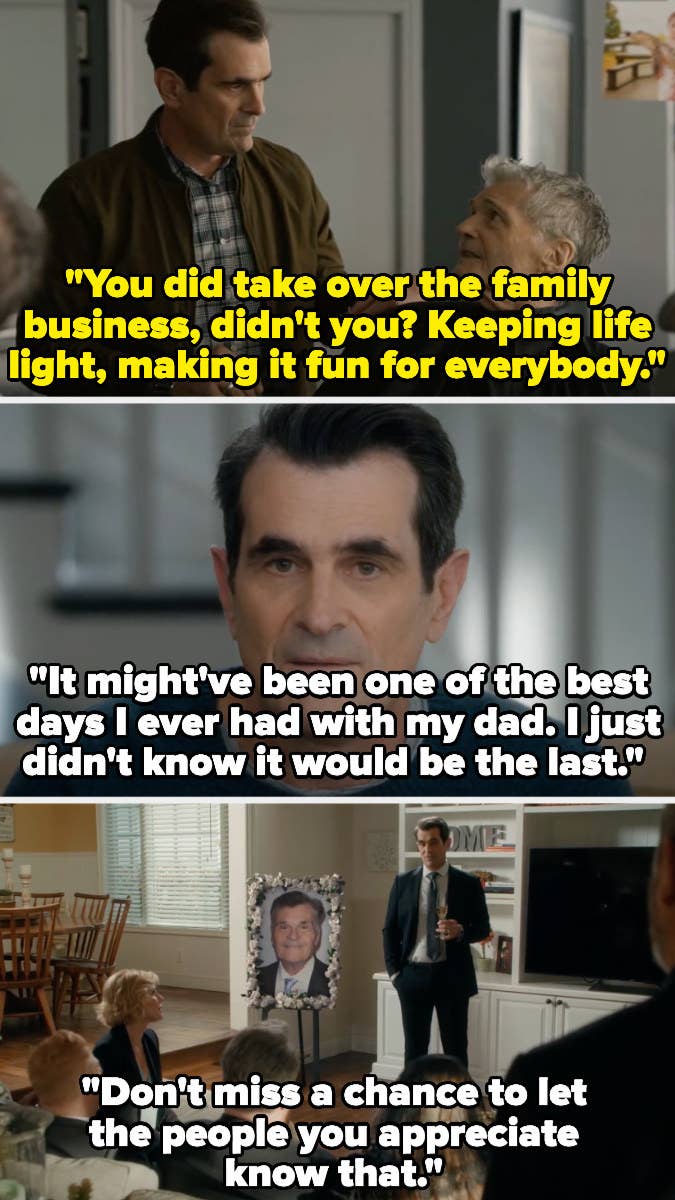 Phil spends a good time with his dad and all of a sudden his father passes away. The lesson that he teaches is to always appreciate your loved ones and let them know about it. Because you never know what's going to happen tomorrow!
2. Superstore
It's a wonderful comedy but this scene makes everybody emotional. It was so beautifully done! The music, the direction, the dialogues, everything was almost perfect!
3. Crazy Ex-Girlfriend

To be honest, this show never gets the attention it deserves. The scene in which Rebecca boarded a flight after she had a nervous breakdown. she just couldn't handle the fact that she's left alone. Therefore, she tries to commit suicide. This one scene triggers me so much. Having to face this feeling is the worst thing ever!
4. Scrubs

Not many people have the heart to help strangers. But the scene in which Turk and JD stay up all night with a stranger in the hospital who was dying is so sweet. Moreover, they skipped a fancy dinner to stay with that guy.
5. Freaks And Geeks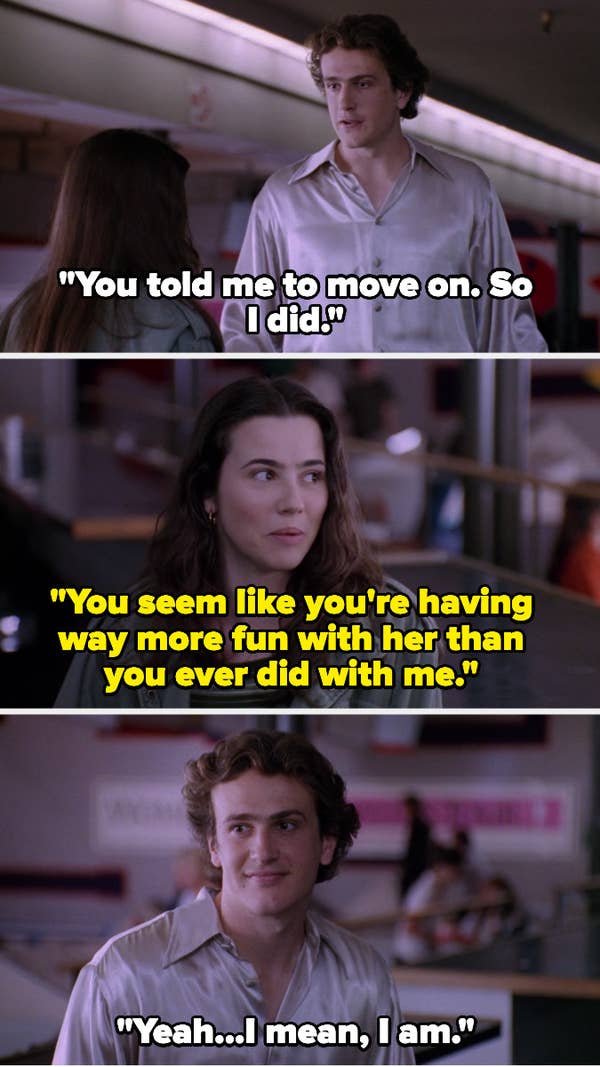 In the scene in which Lindsay and Nick pretended to have moved on but deep down they were in love with each other and were just acting. It's a really well-acted scene thats underrated!
6. Community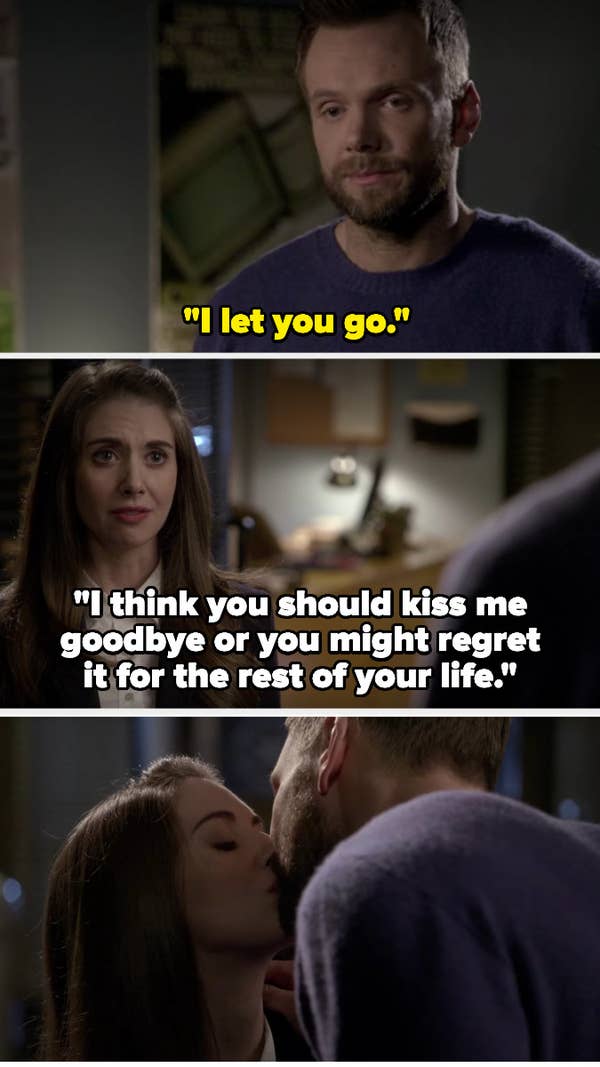 They showed Jeff as a jaded cynical man. But he soon realized that he really loved Annie. But he had to let her go so that she could follow her dreams. When they kiss goodbye for one last time, that scene is gut-wrenching.
7. King Of Queens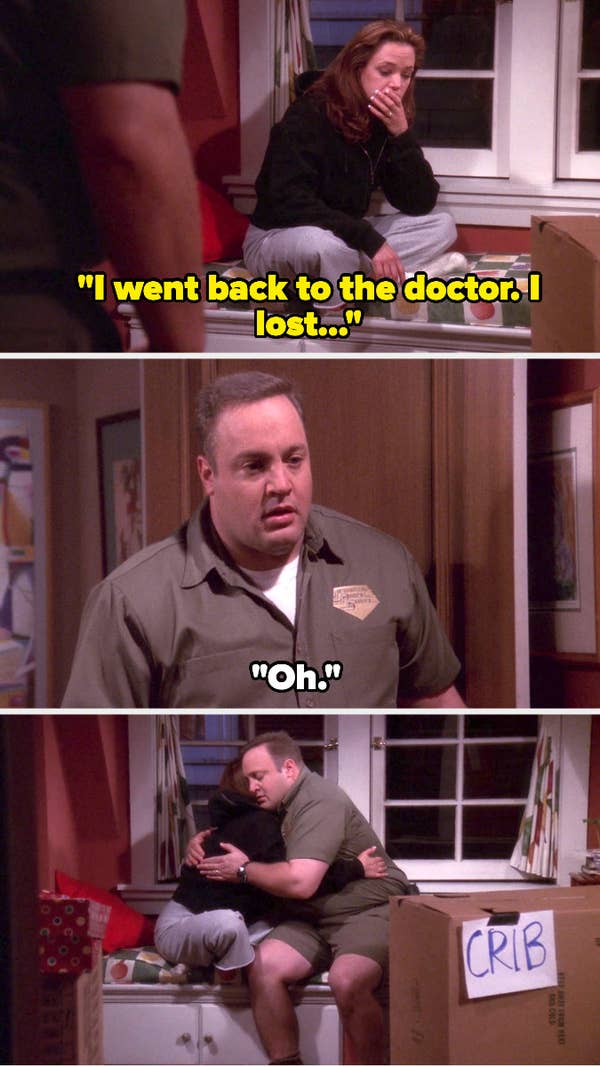 The scene in which Carrie lost her baby and was sitting amongst the boxes of things purchased for baby's nursery was so emotional and powerful. Not much is portray about pregnany loss in movies or TV shows. But the way they did was amazing!