Since their debut in 1969, Scooby-Doo and the gang have appeared in several films and notable Scooby TV episodes. Fans enjoy Scooby and his buddies, but they've also grown to appreciate the supporting characters that have appeared along the way. The Hex Girls are a fan favorite and have made several cameos over the years, but fans would want to see a spinoff involving the three.
Melbourne O'Reilly, with his adventurous lifestyle, would also gain some attention in a spinoff, and viewers would not pass up the chance to see a spinoff starring Gibby Norton or the iconic Red Herring. All of these characters have a lot of promise for their own shows. Given that they already have a fan base, the possibilities are endless.
1. The Grimwood Girls from Scooby-Doo and The Ghoul School
Although Scooby and Shaggy would have preferred to escape Miss Grimwood's Finishing School for Girls, they remained on as gym teachers and even formed friendships with the girls, who were all the children of iconic Universal monsters like Dracula and The Wolfman. Later on, Shaggy, Scooby, and Scrappy rescue the girls from the wicked Revolta.
Perhaps Shaggy, Scooby, and Scrappy could return to the school to educate the next generation and reunite with their previous classmates, many of whom are now parents or instructors at the school. A spinoff featuring the girls' experiences as the offspring of renowned monsters while attending school would also be appealing to viewers.
2. The Boo Brothers from Scooby-Doo Meets The Boo Brothers
The only ghosts Shaggy and Scooby can be around without panicking are Shreako, Freako, and Meako. It took them some time to adjust to the three ghosts, but by the conclusion of the film, they had become close friends, with Shaggy even giving his uncle's house to them to haunt for as long as they wanted. The three ghosts were clumsy and weren't always on top of their game when it came to ridding Shaggy's uncle's home of the other nefarious ghosts (particularly the ghosts produced by Rufus Buzby), but they had good intentions.
A spinoff centered on their newly acquired house would be entertaining, especially if Shaggy brought the rest of the fabled Scooby Gang to come across the ghosts at some point What goes on when Shaggy isn't around, especially with Farquard, Billy Bob Scroggins, and the ape? All of these characters, and more, might be featured in the spinoff!
3. J.J. Hakimoto from What's New Scooby-Doo?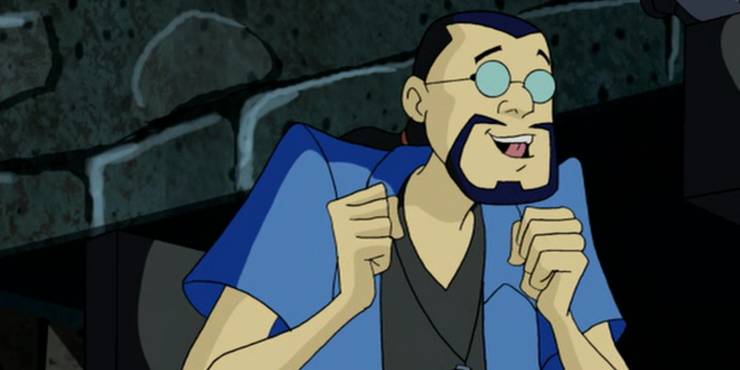 J.J. is enthusiastic about his work, enthusiastically describing his films and taking every opportunity to make his efforts stand out. He's been on What's New Scooby-Doo? a few times. On one occasion, he was filming The Hex Girls' next song video in a scary castle with a mystery surrounding it.
Audiences would welcome more of his work in a spinoff, especially if it included other iconic Scooby characters like The Hex Girls. Perhaps J.J. could direct the team in their own film based on their experiences with mystery solving!
4. Gibby Norton from What's New Scooby-Doo?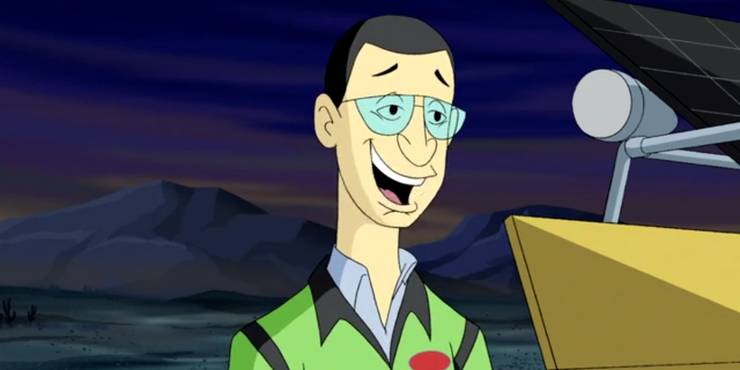 Gibby has a huge crush on Velma; unfortunately for him, Velma isn't interested in him. That doesn't stop Gibby from trying to impress her at every chance. In order to win her attention, he constantly engages in perilous plots, but he only ends up as one of the villains in What's New Scooby-Doo? Gibby creates risky circumstances for everyone around him and consistently fails to impress Velma. His passion is appealing, but his unwillingness to recognize the repercussions of his actions is troubling.
In any case, a spinoff focusing on Gibby and providing insight into his background (particularly why he is so obsessed with Velma) would be intriguing for viewers.
5. Eric Staufer from Scooby-Doo And The Cyber Chase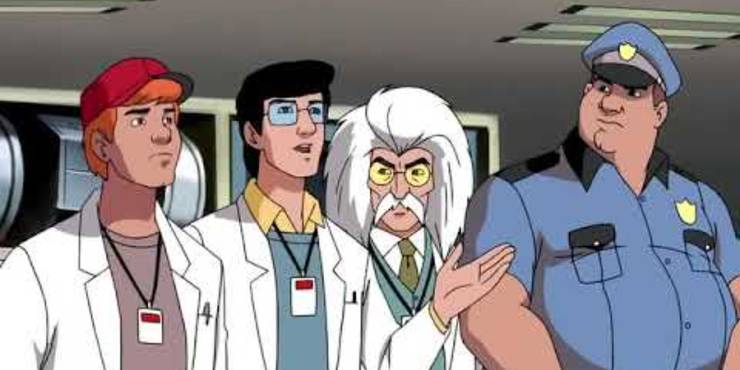 When the gang travels to see Eric, they unwittingly wind up in the videogame he's made about their mysteries. Scooby-Doo and the Cyber Chase is a classic, and because Eric is a close buddy of the gang and was clearly familiar with their mystery-solving exploits, a spinoff starring him wouldn't be a terrible idea, especially if it took place during the group's high school days.
Maybe Eric went on a few excursions with you? What was it like to make a game about his friends? A spinoff would provide additional information about Eric's and the gang's backgrounds, as well as an opportunity to see more of Scooby and his companions in their early mystery-solving days.