American socialite Kris Jenner has recently spoken about the fake information being circulated on the media about her daughter Kourtney Kardashian's ex-partner Scott Disick after he was making the headlines for being 'excommunicated' by the Kardashians family. The Kardashian-Jenner clan is popular due to their relationship status which always seems to gather major media attention.
Also Read: 'He doesn't have the stability he had with the Kardashians': After The Kardashians Ostracize Scott Disick, Kourtney's Ex Reportedly Back With Old Flame – Rod Stewart's Daughter
Kris Jenner rose to prominence with the reality television series Keeping Up with the Kardashians, she also manages the Kardashian-Jenner clan sharing four children with her first marriage to lawyer Robert Kardashian and two daughters from her second marriage to Bruce Jenner(Caitlyn Marie Jenner.)
Kris Jenner Has Slammed Media for Spreading Fake Information Regarding Scott Disick
Also Read: 'He's Been Excommunicated Because Priority Is Travis': Kourtney Proves She's Just As Wicked As Kim Kardashian, Ostracizes Scott Disick After Marrying Travis Barker Like Kim Kicked Out Kanye
American socialite Kourtney Kardashian recently tied a knot with his partner Travis Barker earlier this year who then reportedly officially married in May and walked down the aisle together for the third time in Italy during the same month.
While the couple was busy with their nuptials, Page Six's source exclusively shared that Kardashian's ex Scott Disick has been somewhat "excommunicated" by the family stating,  "He's been kind of excommunicated because the priority is Travis. He had to regroup who his relationships are."
However that report spread like fire with Paper Magazine on their Instagram Page shared this report with the caption, "Scott Disick has reportedly been "excommunicated" by the Kardashians." 
Also Read: Kim Kardashian Can't Afford to Fall in Love After a Rough Breakup With Pete Davidson, Reportedly Focusing On Her Billion Dollar Empire and Family
The momager responded to that post blasting at all the fake rumors revolving around her daughter's ex stating, "Scott will NEVER be excommunicated from our family….he's the father of my grandchildren and a special part of our family… we love him and not true!"
A Brief Note on Kourtney Kardashian and Scott Disick's Relationship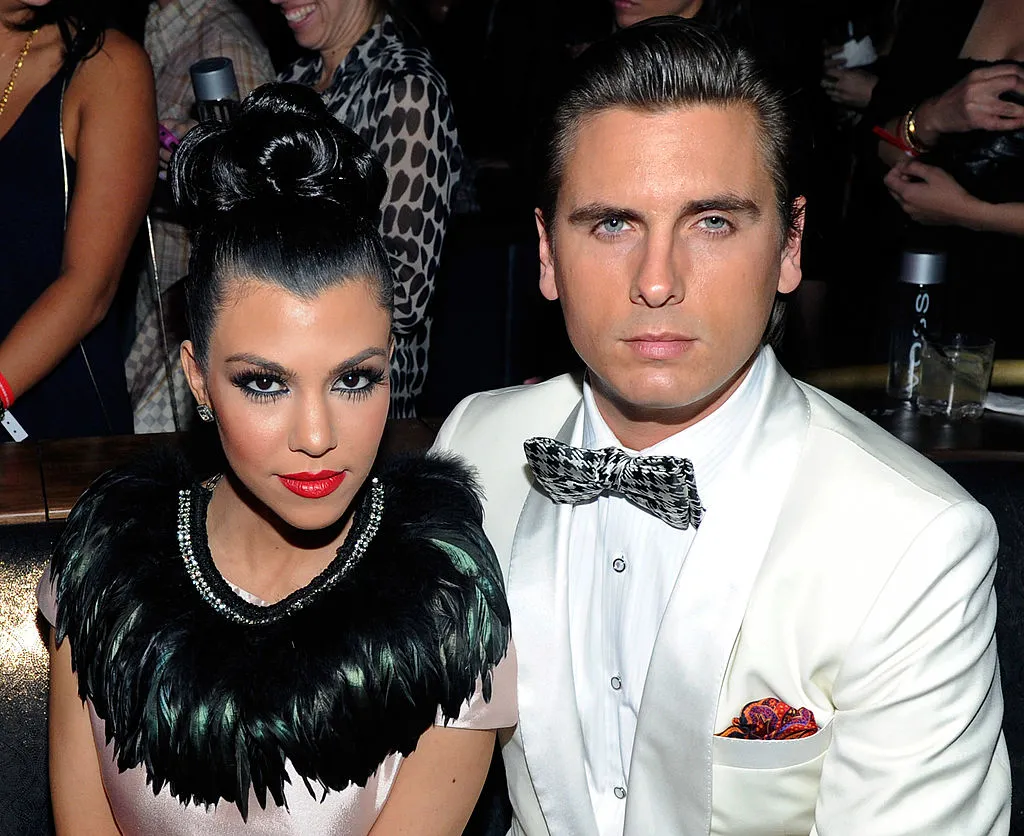 You May Also Like: "Don't steal away kids' innocence": Kourtney Kardashian Faces Severe Backlash For Sharing 10 Year Old Daughter's Make-Up Routine, Fans Say The Kardashians Are Now Targeting Kids After Exploiting Women
The former couple met each other at a party thrown by Girls Gone Wild's Francis in Mexico back in 2006. They got more attention when Keeping Up With The Kardashian was released in 2007, however, they broke up the very next year. They reconciled back in 2009 who welcomed their first child at the end of that year.
Through a few ups and downs, the couple welcomed two more children into their lives and called it quits for good back in July 2015 after dating for nine years. During that time, Disick's picture had been surfacing online with his ex-girlfriend Chloe Bartoli in Monte Carlo. The former couple had decided to co-parent their children together.
Source: Instagram