Scream season 3 has been in the works for three and a half years, the third season is finally going to air, this time it will debut on VH1 instead of its original home MTV.
The show will only have 6 episodes and will run as a "Three Night Special Event", 'Scream Resurrection' will debut on Monday, July 8 and two episodes will run a night.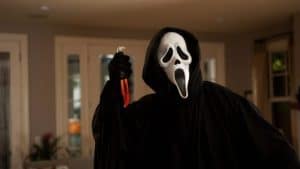 The original cast from the first two installments won't return, for original Scream fans, there is good news: Season three will feature the Ghostface mask, MTV's 'Scream' couldn't use it. Roger Jackson, who appeared in the original movie franchise will reprise his role in the series.
https://youtu.be/XX6tCuSnW_g
Season 3/Resurrection Synopsis:
"Scream is a serialized anthology series that follows a group of teenagers being targeted by a masked serial killer. The first two seasons, follows the story of a teenage girl, Emma Duval, who is linked to the horrific events of Lakewood's past. As the killer's main obsession starts to take a hold after a brutal murder in the present, Emma finds herself in the center of imminent peril. With both her family and friends in danger, she sets out to uncover the town's dark mysteries and unmask the identity of the killer.
The third season follows the story of "Deion Elliot, a local star football running back, whose tragic past comes back to haunt him and threaten his hard-earned plans for the future…and the lives of his unlikely group of friends."
The cast includes: Keke Palmer, Mary J. Blige, Tyler Posey, Tyga, Giorgio Whigham, Jessica Sula, C.J. Wallace and Gillian Yao Gioiello, Paris Jackson will also be making an appearance.
Scream season 3 was first announced in October 2016. However, we later learned in April 2017 that season 3 would act as a reboot and bring in a new showrunner. In September, Tyler Posey joined the cast as filming got under way.