Milking cult classic shows has become the new norm we suppose. If Bionic Woman, Ironside, and Charlie's Angels are any proof, the idea of milking a cult classic show is not foolproof. We recently got the Friends Reunion show. The entire cast came together to give us one final glimpse of what they were up to and what they had become in all these years. The Friends Reunion episode drew a lot of ire and criticism. From cringe to downright unnecessary, it was called a lot of names. But there is another show (highly underrated FYI), which actually deserves the reunion treatment.
A Community Reunion episode is what the world needs and deserves.
A sitcom that originated in 2009 and ran till 2015, the show first struggled in the initial stages. The subtle comedy and really smart jokes were not everyone's cup of tea. The audience slowly started warming up to the series. By 2012, Community had become a force to be reckoned with. The story revolved around a lawyer whose license was revoked. Now attending Greendale Community College, the lawyer encounters diverse and funny characters that leads to epic encounters. The show's cast includes big names like Alison Brie and Donald Glover. It is a show every fan of the sitcom genre would fall in love with.
Yvette Nicole Brown, show starred as Shirley in the show, once claimed a Community Reunion movie is in the works. We actually do not have an idea when the movie would even begin production. So there is no point in believing her since we have no official confirmation from the network which still has distribution rights.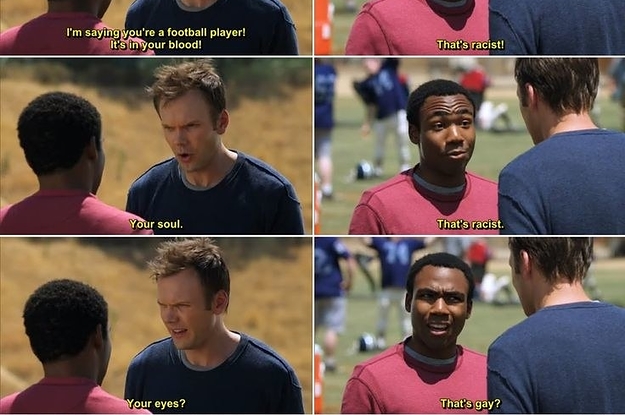 But a Community reunion is much needed. The show was actually cancelled abruptly despite being at the peak of its popularity. Community was cancelled due to budgetary issues. The contracts of the actors playing the core cast were also up after six years. And the Network did not want to renew the show because they had to shell out more money for another season. They almost had the same issues as Friends. The number of episodes per season of Friends started decreasing as the show neared its end. That's because the actors demanded more money post contract amendments and renewal.
Community isn't as celebrated as Friends. It is still a show that has a loyal, hardcore fan following. The movie may not be happening but a Reunion episode should.