The third season of Nancy Drew will be launched by The CW tonight. The fan-favorite supernatural series is based on the beloved children's book character of the same name. In the second season of the show, Nancy came to know that her biological father is actually Ryan Hudson who is the heir to a huge fortune which was built by his criminal father. This is going to turn into a new season, in a massive way, as Nancy has now finished high school and now will have to deal with her biological father and more importantly, the shadow of her grandfather's legacy.
How Will Nancy Drew Progress In Next Season?
On many shows, this would be very simple: Nancy would go on to inherit her family's money while having an antagonistic relationship with her supernatural ancestor, Temperance. But this isn't what will be happening here. Nancy Drew will charge heads on into the season which will shape completely by the revelations of the previous year.
"I think when we introduced these life-changing factors for characters, it's really exciting to actually see that come to fruition," McMann told ComicBook. "It's just laid a very heightened atmosphere for all sorts of different dynamics, especially in the Drew house at this point, with Carson and Ryan trying to co-parent Nancy, Ryan learning to parent for the first time, and Nancy learning to let him do that and navigating their strange relationship. And then Bess is living with them as well, so it's a bit of a circus in the Drew house at this point."
The previous season began with Nancy and Carson Drew, her adoptive father, on somewhat rough terms. It also saw a major revelation where Carson had hidden the truth about her parent's death and the fact that this came from Carson who had been his rock, had made it worse for Nancy. Throughout the season, the two figured things out between themselves and now as the new season is about to begin, they are back on good terms.
"It's very exciting to start this season with Nancy and Carson on really solid ground with each other," said McMann. "From the very beginning, they've loved each other immensely. What's been so difficult is that there kept being obstacles in the way of that — and at this point now, I think they're pretty settled into what this relationship is. The next move for them is navigating the fact that Nancy's no longer in high school, and she's no longer a child. How do they maintain their relationship through that period of growth as Nancy enters adulthood? I think we just see them sort of go from strength to strength, and I think that's a welcome relief for that particular relationship."
Temperance Will Be The Season's Main Antagonist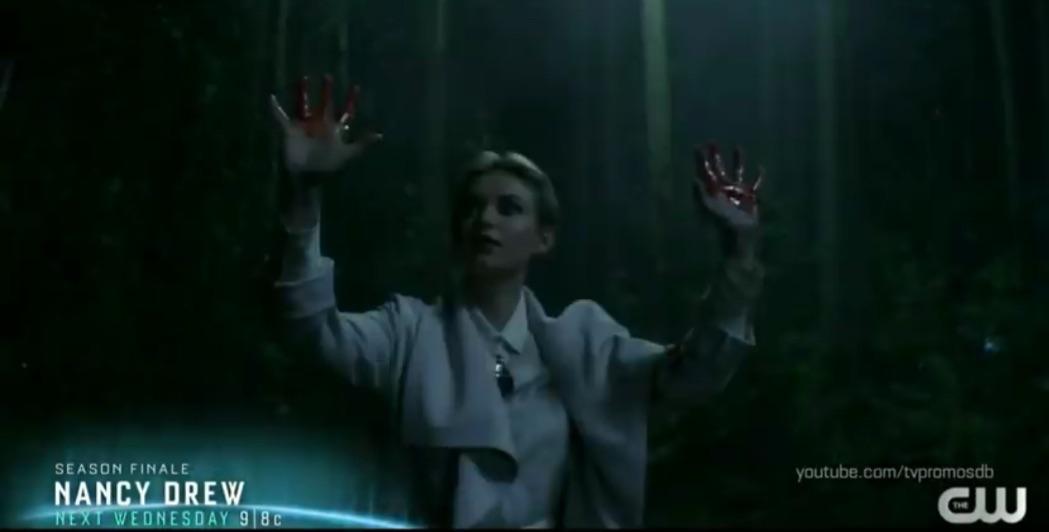 If this is her strength, then the Hudson side of her life is somewhat an Achilles heel. Temperance, who used some of Nancy's blood in a ritual that helped her restore her youth, will certainly pull some strings to make life tough for Nancy and possibly, for everyone in the town.
The third season of Nancy Drew premieres on The CW tonight at 9 PM.
Source: Comicbook