Shakira let it all out on the Bizarrap Music Session when she came as a guest on his show. The singer targeted her ex and his new girlfriend through her new song. The video that came out on Youtube on Wednesday didn't disappoint the audience. The global powerhouse lashed out the anger she had felt towards Gerard Piqué. The ex-couple broke up after dating for 11 years and share two children.
The mother of two also addressed Pique's new girlfriend, Clara Chia Marti, who works at her ex's company. After the release of the song, a new controversy arose surrounding the singer, accusing her of plagiarism.
Read More: Furious Shakira Explodes after Piqué Exposes Their 9-Year-Old Son Milan To Thousands of Potential Predators on Live Stream
Shakira's new song calling out Gerard Piqué accused of plagiarism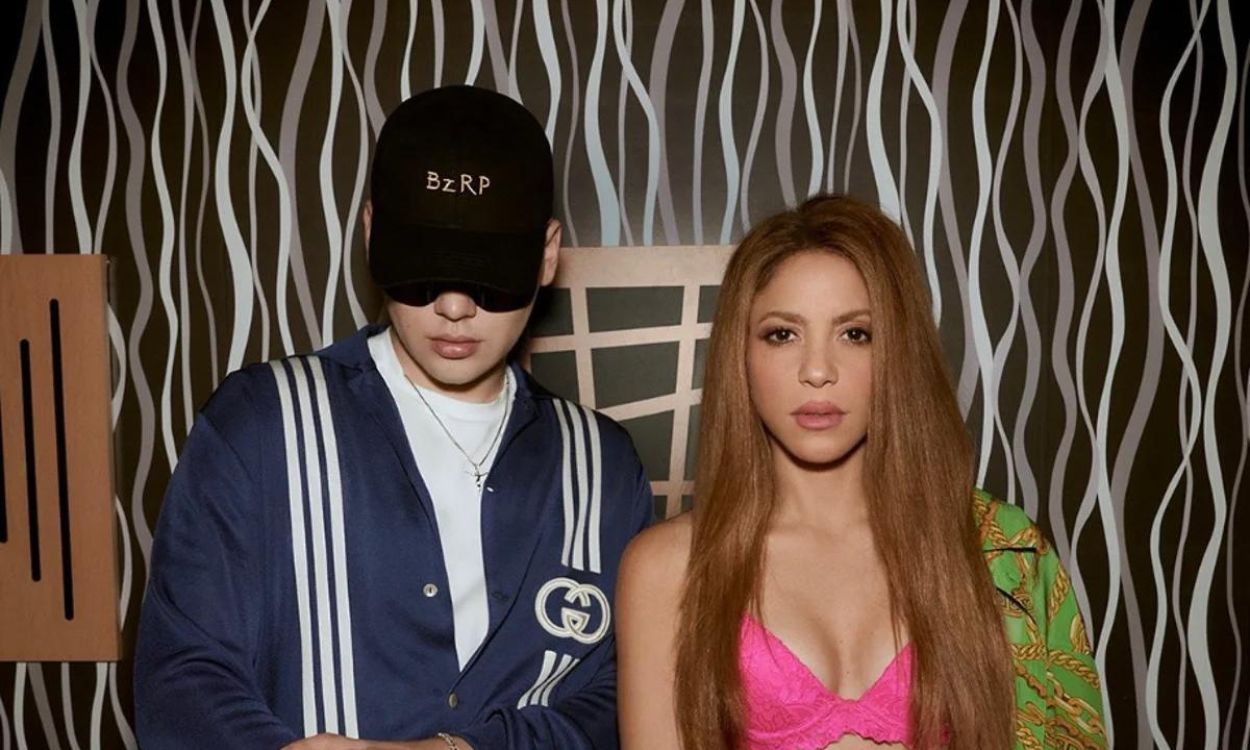 The Colombian singer teamed up with Bizarrap and delivered the most anticipated performance desired by her fans. She, through her song, showed the world what a powerhouse she is. Shakira even addressed her ex Gerard Piqué and his new girlfriend, Clara Chia Marti, through her collaboration with the DJ. 
Since the release of the song on Wednesday, it has reached a million views on YouTube and is loved by people. The lyrics of the song have many references to her relationship with the former Barcelona defender. The Waka Waka singer has been facing many controversies in the past year. It started with a trial with the tax authorities, her children's custody issue with her ex, jail time, and now a plagiarism accusation.
The Venezuelan singer Briella took to social media and accused the 45-year singer of plagiarism. She said the BZPR song with the songwriter is similar to her song Solo tu. She on her Twitter wrote, "My song Solo tú (June 2022) / Shakira's BZRP Session (today) What do you think? "
The young female singer released this song in June 2022. She even had proof and shared an audio clip of singing Only You along with the La La La singer's "just like you" part. 
The Venezuelan musician has compared another portion of her hit. She specifically played another one, the melody of which is once more, strikingly similar.
Read More: Shakira's Self Esteem Reportedly In Shambles After Pique's New Girlfriend Clara Chia Marti 'Feels Right At Home' In What Once Was Shakira And Pique's Humble Abode
Shakira's new song share similarities with Briella's Solo Tu
The mother of two's recently released new song with Bizarrap was accused by Briella of having similarities with her song Solo tu. After the Venezuelan musician took to social media and shared this news, it quickly went viral. A Twitter war broke out where some criticized the young singer, while others took their chance to diss the Colombian singer.
A person wrote,
"Yeah man. Shakira mutilates Pique by plagiarising another song. So that now they come to him with legal issues, and he has to spend the money on compensation and stories. Pique is at home petting a kitten, 0 doubts." 
While others accused the singer and said it is copied. Some others criticized the young female singer saying many songs sound like her Only you that have been released over the last 20 years.
Read More: Pique Loses One More Ally – Lionel Messi's Family Sides With Shakira as Antonela Roccuzzo Blasts Former Catalan Following Clara Chia Marti Cheating Scandal
Source: Twitter