Colombian Popstar Shakira is going through a hard time after breaking up with Barcelona Defender Gerard Pique, who was in a relationship for around 12 years. The couple who never tied the knot share two children Milan and Sasha, and are now fighting for the custody of their children. While her problems got complicated with a trial for the alleged tax evasion and may serve eight years in prison after she failed to reach an agreement with the Spanish Tax Authorities for fraud of around $15 million.
Also Read: Pique and Shakira are Ready to Go to War as Negotiations Stall
While the singer is living in a nightmare dealing with two of the biggest challenges in her life, there have been reports which will add more problems that could affect her professional career. The singer has been in limelight for around two months after the rumors about her breakup began to surface on the Internet.
Shakira Could Be Sued For Copying Late Actor Gomez Bolanos' Iconic Dance Move
Also Read: While Shakira – Mother of Pique's Children, Deals With $24M Tax Fraud Case, He Introduces His New 23-Year Old Girlfriend to Parents
Late Actor Gomez Bolanos was a Mexican actor-comedian who was widely known as one of the icons of Spanish-speaking humor and entertainment and one of the greatest comedians of all time. He is one of the most respected personalities in Latin America who gained more fame by working in the sitcom El Chavo del 8 as Chavo.
According to the reports, the Colombian actor could be sued by Bolanos' wife Florinda Meza because of allegedly copying a dance move from his character. In Shakira's new song, Te felicito which was released back in April this year, the choreography used in the Colombian singer's song resembles the well-known garrotera, a movement that Chavo used to perform every time he was scared.
Also Read: Shakira's New Song Gets 7 Million Views on YouTube, Fans Hint It is Subtly Trolling Gerard Pique
Following the release of the new song, Shakira had become the center of attraction, she performs a movement in MV that simulates a robot which her fans found very similar to Bolanos's robotic movements when he is in an intimidating situation.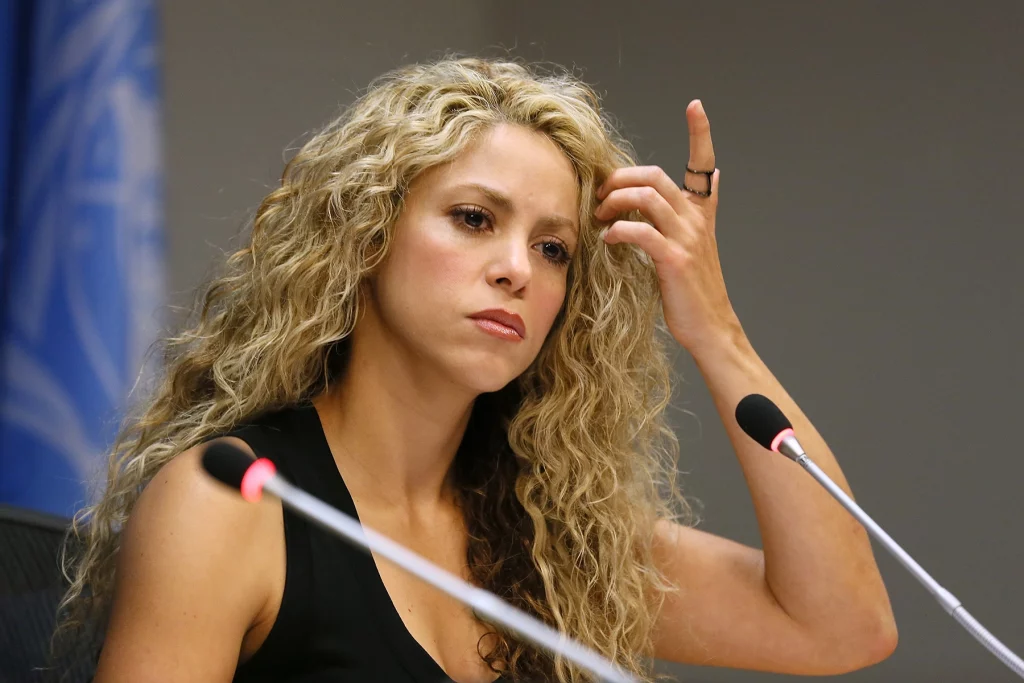 You May Also Like: Shakira Went Full Sherlock Holmes to Uncover Gerard Pique's Cheating Scandal
The 45-year-old singer is currently facing a legal lawsuit for the custody of her two children against Gerard Pique as she wants her kids to move with her to Miami while the latter wants to live with his kids in Barcelona. Not only that, the former couple had previously signed a temporary agreement regarding custody in which their kids would be spending half time with the footballer and the rest would be with their mother. The recent reports state that the kids have now moved with their mother who would take their kids on vacations in Mexico.
While the singer is also engaged in another trial regarding the tax evasion case. The Spanish prosecutors have stated that she allegedly failed to pay nearly $15M in tax between 2012 to 2014 in Spain by claiming that she lived in the Bahamas. With the trial going on, she could face up to eight years in prison and would have to pay a fine of $24M if convicted.
Source: Marca