Colombian popstar Shakira is continuously making headlines after her separation from former boyfriend Gerard Pique surfaced in the media with many speculations revolving around the reason for their breakup. The former couple has their ways after dating for around twelve years however one of the singer's close friends has revealed a shocking truth about her former boyfriend Pique.
Also Read: Shakira Reportedly Had Secret Affair With Rafael Nadal While Pique Was Cheating on Her With Clara Chia Marti as Rumours of 'Open Relationship' Surface
Shakira and Gerard Pique met each other in 2010 on the set of the Waka Waka music video and publicly announced their relationship in 2011 however the couple broke back in June this year which came when the couple was rumoredly splitting due to the latter's infidelity. The former couple shares two children Milan and Sasha and is now fighting a lawsuit for their custody.
Gerard Pique's New Girlfriend Clara Chia Marti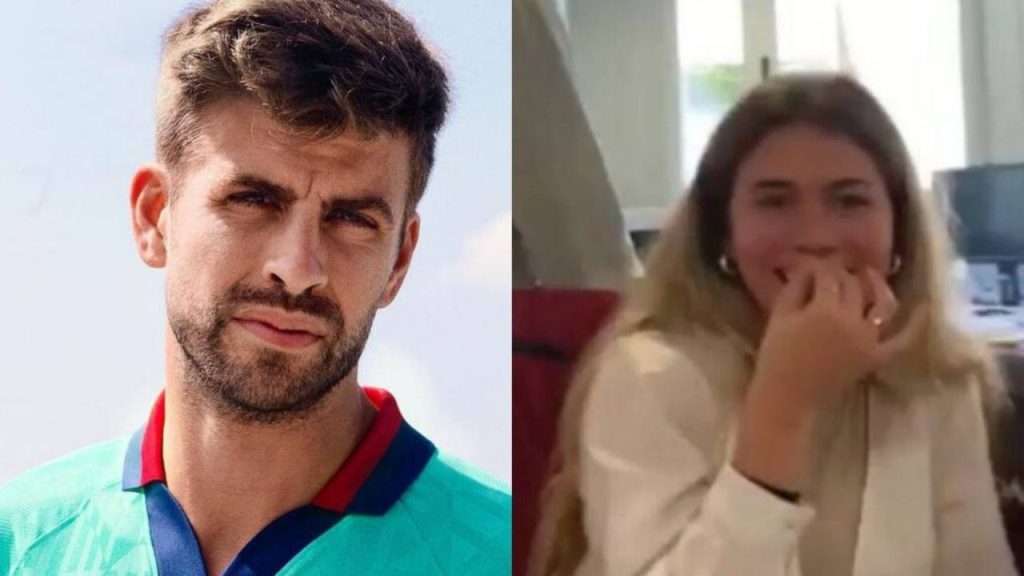 Also Read: Desperate To Prove She's Better Than Shakira, Pique's New Girlfriend Clara Chia Marti Has 'Hit It Off With Pique's Closest Friends Who Hated Shakira
The 35-year-old Barcelona defender made headlines by publicly appearing with his new girlfriend Clara Chia Marti at a Dani Martin concert. Previously, it was reported that Shakira has tried her best to save their relationship after she got to know about Pique's cheating on the singer.
According to the reports, the 23-year-old Marti is a PR student who works for Kosmos, which is a company owned by the Barcelona footballer, who allegedly met while working on events together.
Also Read: Pique's New Girlfriend Clara Chia Marti Has Reportedly 'Gained A Lot Of Trust' With Shakira's Kids In What Clearly Looks Like A Shallow Attempt To Replace Their Mom
According to journalist Jordi Martin, who shared on the radio show RCN Mundo as per Marca Magazine that the Barcelona footballer was reportedly cheating on her former girlfriend Shakira since 2016. The journalist claimed to know the former couple since they began dating in 2010 stating, "I've always specialized when it comes to them."
Gerard Pique Cheating on Shakira During Their Relationship
You May Also Like: 'She thinks it is temporary': Shakira Allegedly Tried Getting Back With Pique After Clara Chia Marti Cheating Scandal, Fans Say 'You Deserve Better, Queen'
When the former couple's separation rumors began early this year, many reports speculated that the footballer Gerard Pique is cheating on the pop star. The Spanish journalist who is an acquaintance of both the celebrities shared that he warned the Colombian singer that her partner was cheating on her. "I warned Shakira before while on a TV show, and told her to watch out for Pique because he was cheating on her," adding, "And it's true that when I said that on TV, I received a serious warning."
Adding to his statement, he shared that he was not in a good relationship with the footballer stating, "Obviously I put myself in favor of Shakira. In my case, my hostility with Pique goes back many years. I have an unpleasant relationship with him.
The journalist also claimed the pop star to be the victim as Pique was the one who was not faithful to the singer, "Shakira is the victim, in this case, she was deceived. She is a wonderful person, you have to remember that she left her life in the USA and moved to Spain. 
The singer according to her close friend Martin is devasted due to the couple's separation and is busy with two lawsuits, one involving the custody of their children, and the other is her tax evasion case that could sentence her to prison for eight years and would have to pay a fine of $24M if convicted.
Source: Marca