Pop Star Shakira and renowned football player Gerard Piqué ended their 12-year relationship last month even though they never married each other. Reportedly, Shakira is preparing for a legal trial on the custody of her kids and has hired Spain's 2 greatest lawyers. What is more interesting is that Alejandro Sanz, a close friend of Shakira has helped to hire these lawyers against the legal brawl.
Read More, Pique Reportedly Rejects Shakira's 'Generous' Multi-million Dollar Offer To Let Her Go & Forfeit Custody Of Kids
What is the reason for Shakira and Gerard Piqué's legal brawl?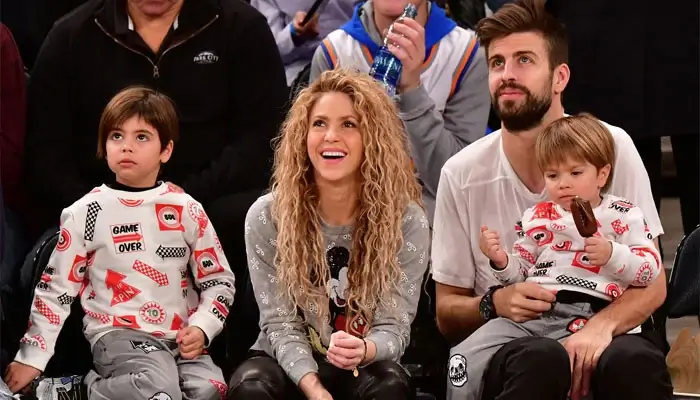 The ex-couple separation and custody of their 2 kids Milan and Sasha, 9 and 7, were over the internet for a long time. Unlike all the previous divorces in recent times, the financial and property reasons were not an issue for both, but this time, it is about the custody of their kids.
Checkout, As Shakira Prepares to Celebrate Surefire Win in Kids' Custody Case, Pique Channeling Inner Don Corleone for 'A Counter-Offer She Can't Refuse'
Who are the two lawyers?
Amongst the 2 lawyers, the first is Pilar Mañé, vice-president of Alter Mutua of Cataluña. She is one of the most famous matrimonial lawyers and family law experts in Spain. With a degree of law degree from the University of Barcelona, she has a successful career in the area of family law, specifically in matters of divorce, separation, alimony, and child support.
The other lawyer is Heli Abel Torrado, who is an affable man and a great negotiator. Previously, he has helped the singer in ending her relationship with Antonino de la Rúa. Shakira had to pay her ex-boyfriend a much lower compensation than he demanded during the court trial because of the help of Heli Abel Torrado. With a degree of Ph.D. in Law and a Ph.D. in Social Sciences, the second lawyer has an experience of more than 35 years of practice in law and business.
Also read, 'She's Willing To Do Anything' Shakira's Going All Out Against Pique To Get Custody of Her Kids, Has 'Trump Cards & Surprises' For Upcoming Trial
What to expect?
Earlier, Shakira also hired a few detectives to keep an eye on her ex-partner Gerard Piqué and also has the access to some unseen photos of the football player with his new mysterious girlfriend. With the current scenario amongst the ex-couple, it can be easily speculated that the world might get to witness another controversial celebrity court trial.
Related, Who Is The Woman That Made Gerard Pique Cheat