The trailer for the new Shang-Chi movie is out and the fans are all excited to see their favorite comic hero in live-action. Many new characters were introduced for the movie fans and people are hyped for it. Shang-Chi is also known as the Master of Kung Fu, a character created by writer Steve Englehart and artist Jim Starlin. Shang-Chi is known for his awesome fighting skills. His cruel father trained him to be a human weapon. He is famous for his unarmed hand-to-hand combats. He is also skilled in many weapon based fighting styles like Wushu and also the use of gun, nunchaku and jian.
Shang-Chi is finally getting his own solo movie called Shang-Chi and the Legend of the of the Ten Rings. It is all set to release on September 3, 2021. Chinese-Canadian actor Simu Liu is going to play the main protagonist, Shang-Chi.
Fans are also very excited, when Marvel confirmed the role of Death Dealer as a supporting character. Death Dealer is a character from the Shang-Chi comics. He has always been a mystery due to his head to toe covered body and his face mask. The movie fans really don't know much about him, but the comic fans know a little more about this character.
1. The Real Name of Death Dealer!!
People know him as Death Dealer, but his real name is Li Ching-Lin, he is a Chinese operative. He is a man with some dark mysteries attached to him. He is an unique character with no ties attached to any other Marvel Characters. MCU might few elements a little, or we might not even get know his real identity in the movie.
2. Very Few Appearances!!
Death Dealer has only appeared in 4 different issues of Marvel Comics. So there is not a lot of story to begin with. But with the upcoming movie, fans are excited to see what Marvel has to offer and what new things we can learn about our mystery character. The lack of story can also be a chance for Marvel to add some new exciting details about the Death Dealer. Fans really want to know about his story and about his traits and personality.
3. Loyal Man!!
In the comics, Death Dealer is a loyal man and works for Shang-Chi's father Fu Manchu. But in the movie, Marvel is changing that. In the film, the Mandarin will be the father of Shang Chi. And the Death Dealer is gonna be working for him or at least be associated with him in the same manner as he was with Fu Manchu.
4. Grim Reaper Inspired!!
Death Dealer's costume in the comics looks like it is inspired by the Grim Reaper. Grim Reaper is a Marvel Character and brother of Wonder Man. The costume's colors and the patterns are very similar to the iconic costume of Grim Reaper. Death Dealer also own two masks, and one is from Eu Manchu.
5. A Dealer In Real Life!!
Not only the Death aspect of his name is real, but the Dealer part is real as well. He is a Dealer and like to bring playing cards with him to taunt the people he is defeating and killing. His costume with skulls and dark colors are a dead giveaway of him being the carrier of death. And now him bringing playing cards to the fight is what completes the scene and makes him a Dealer.
6. Agent for Fu Manchu!!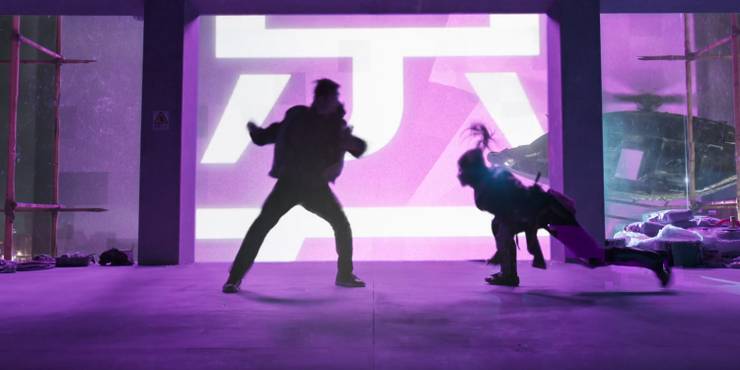 Ching-Lin works for Fu Manchu in the comics and he collects crucial information for him. He did this by being an agent of MI-6. Fans are excited to see his deadly skills and the cruel boss he is working for. In the film he might be working for Mandarin, Shang-Chi's father.
7. Death Dealer And The Zheng Bao Yu!!
Shang-Chi has a sister and in the comics she is the head of MI-6. Her name is Zheng Bao Yu but she is also known as Fah Lo Suee. She ordered Shang-Chi to get on Death Dealer's trail, because of his cruel nature and the differences between their choices. We can now finally see the story arc between these characters on the big screen.
8. Death Dealer's Son!!
Death Dealer's son is also a master warrior and is quite skillful just like his Father. His son Huo Li, has also fought Shang Chi, but his appearance is not that long, and he has not seen in a lot of movies but might be seen in Marvel Cinematic Universe.
9. His Favorite Weapon!!
Every cool character in the superhero world have at least one deadly weapon in their name. Thor with his iconic Hammer, Captain America's Shield or Wolverine's shiny sharp claws. And on the list of these epic weapons is Death Dealer's deadly Blade. He also got tripled bladed knives and comes really handy when it comes to killer combats. Shang-Chi better be ready because Death Dealer's choice of weapon is pretty good and Shang-Chi is generally known for fighting without any weapon.
10. Secret Identity!!
The Death Dealer shown in the trailer is not exactly the Death Dealer people have seen in the comics. The designs are a little different from the original one and fans are pumped up to see the new character as it is predicted to be a slightly different one with some new traits that have never been revealed in the comics. Fans have a lot of speculations for the new Death Dealer, the character can be a female, a known person from the past or a whole new twist.
After the trailer, everyone is pretty hyped about the new characters that are gonna be introduced to the movie fans in the upcoming movie. And the mystery around Death Dealer's charater is what makes it even more exciting to see more about him when the film comes out. The comic fans and the movie fans, both are quite excited to see the new Death Dealer and so we are. Tell us in the comments what you guys think about the new trailer, the new Death Dealer and the mystery surrounding the character.