Rachel Zegler could actually be playing quite a number of comic book characters in DC's upcoming Shazam! Fury of the Gods. This has further raised the question on the minds of fans especially since the announcement of the movie's cast, but DC has done a good job of keeping details on Rachel's character a secret.
Rachel's role could be one of the greatest potentials and sparks much speculation. Many characters are returning from the first Shazam! movie which was the origin story for the superhero.
Very little has been revealed about the upcoming sequel but we do know some major details. Levi's Shazam will be returning to fight crime, along with his superpowered foster siblings, including  Jack Dylan Grazer's Freddy Freeman. Helen Mirren is set to play Hespera, Lucy Liu will play Kalypso. These two are the names of the daughters of Atlas.
But we don't know if Rachel will be an ally to Shazam and co, or will she side with Atlas' daughters. Here are some characters she could be playing:
1. The Kindly Ones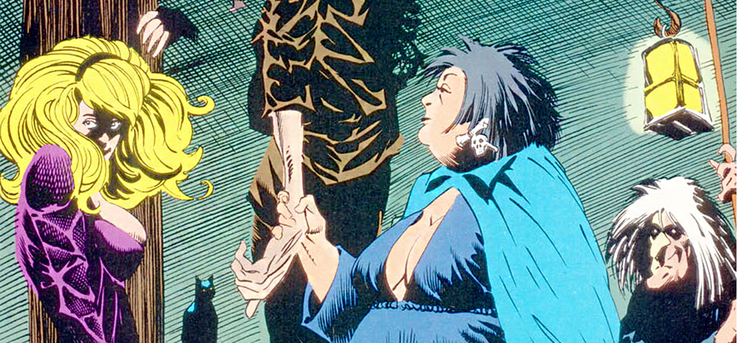 DC features a prominent trio of magic-using sisters: The Three Witches who are also known as The Kindly Ones. Cynthia, Mildred, and Mordred; the future seeing witches, always appear as three women of very different ages.
The Kindly Ones are not clearly depicted as good or evil, they preside over the magic itself, doling out fortunes and punishments as they see fit. Since it's still unknown if Rachel Zegler will play a heroic or villainous role, the ambiguity of these 3 witches would seem appropriate for her character.
2. CeCe Beck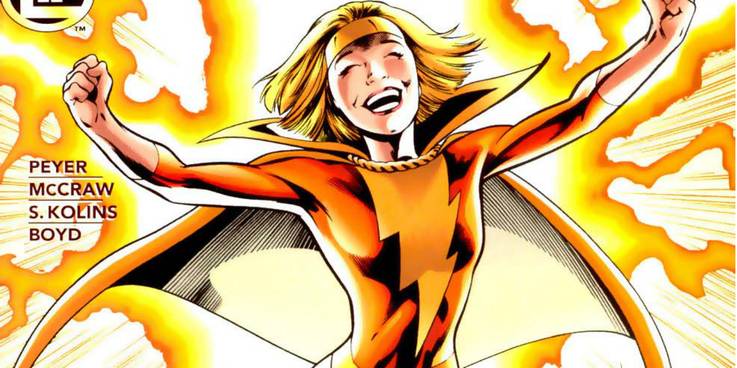 According to the DC Comics, CeCe Beck also known as Thunder is the chosen successor to  Billy Batson's Shazam; in the same way that Billy was chosen by the Wizard, CeCe was given the powers of Shazam by Billy. However, this occurs in the far future, when Billy is ancient, nowhere near the age he presents in the movies.
3. Another Child of Atlas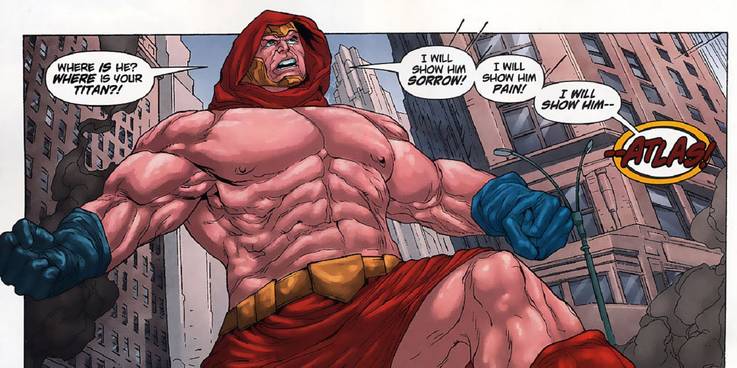 One speculation is that she could be a sister to Hespera and Kalypso. Atlas' daughters do not show up in DC comics, but Atlas does and even the first "A" in Shazam stands for Atlas. And given that two daughters of Atlas have been already announced as the main player in the movie, there is certainly a possibility to this theory for Rachel Zelger's character.
4. Sabina De La Croix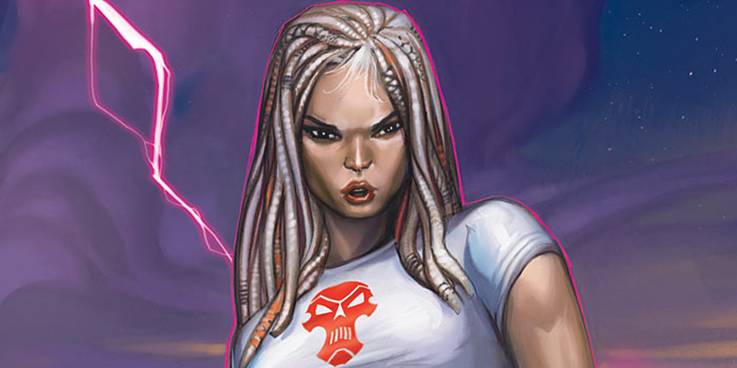 Sabina De La Croix is a quite significant antagonist in the DC Comics following the Shazam! story. She is a dark magic user who wants to end the Shazam lineage of superheroes. She also competes with Freedy Freeman to acquire Shazam's powers for herself.
Sabina is not only dangerous but also magically talented and determined to do whatever it takes to be victorious. And while she is a threat to the entire Shazam family, she is notably Freddu's archnemesis.
In the leaked pictures from the film's set show Zelger and Grazer's characters sharing a kiss. Whomever she is playing seems to be close to Grazer's Freddy. The characters are showing strong affection for each other but the fans believe that her character will betray Freddy in some way and that is why there's secrecy around her character!