The sequel to DCEU's Shazam is in full swing. The project is hitting critical junctions, having almost completed its casting choices. Helen Mirren and Lucy Liu are going to be the new villains of the sequel Shazam! Fury Of The Gods. To that, Mark Strong has something to add. Strong played Doctor Sivana in the first Shazam movie. As the first antagonist to DC's Captain Marvel, Strong's words carry weight. Mark Strong believes the new female villains would be better choices than him. And he has given his blessings to the new set of antagonists.
What Mark Strong Had To Say
In an interview with Comicbook.com, Mark Strong was asked several questions about the DCEU in general and Shazam in particular. Mark Strong is not involved in Shazam 2. His character Doctor Sivana, will not be appearing in the sequel. The new villains will be played by Helen Mirren and Lucy Liu. They play Hespera and Kalypso respectively. Strong had to say this about the new big bad wolves of the franchise:
"I've had to sort of bite my tongue for so long, but I think they're about to start filming in Atlanta and I'm very happy to give way to Helen Mirren and Lucy Liu, who I think are going to make a couple of fantastic villains," Mark Strong added. "I mean, judging by the performances by Emma Thompson and Emma Stone in Cruella, it's time for the female villains, I think. Well, you know, maybe he's gone unfinished with Mister Mind and we'll be back further down the line, who knows." Strong also discussed the first Shazam! movie, describing it as "so much fun" and explaining that his sons "absolutely loved that film."
He continued to add:
"And it's got, you know, Zach [Levi] has got such an irrepressible sort of sense about him that it's just it's very watchable. And all the boys in it were, all the family, you know, they were fantastic. So it's got those cozy, it's got family values. It's got good over evil. It's got everything you kind of want from that kind of a movie. Actually, the only one that I can think of that I would say is in the same league is the one you mentioned earlier which is Stardust, which is a fantastic movie."
The Plot
The story of Shazam 2 is still a mystery. The villains Hespera and Kalypso are the daughters of the Greek God Atlas. Atlas is one of the six Gods Shazam draws his powers from. That connection will obviously be explored in the sequel. Another point to note is that Atlas himself might be appearing in Shazam: Fury Of The Gods. It ahs been confirmed that Rachel Zegler of West Side Story fame will also be a part of the movie. She will reportedly be playing another daughter of Atlas but she would be one of the good guys.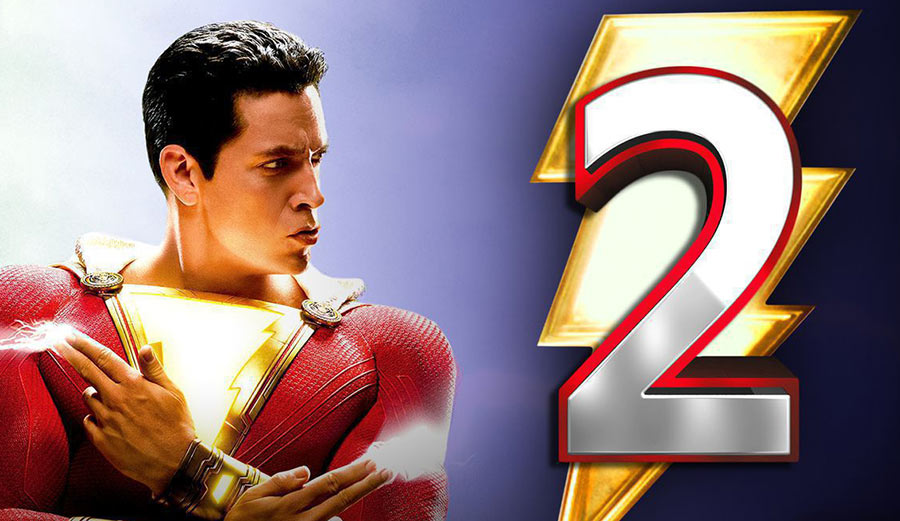 Shazam 2 will see the return of stars Zachary Levi as Shazam, Jack Dylan Grazer as Freddy Freeman, Asher Angel as Billy Batson, and Marta Milans as Mama Rosa. Helen Mirren, Lucy Liu and Rachel Zegler have also been confirmed to be a part of the movie. Shazam! Fury Of The Gods hits theaters on the 2nd of June, 2023.