Royal experts claimed that Meghan Markle believed she would be the "Queen Bee" of the British royal family after she married Prince Harry. According to reports, Meghan Markle resented being rejected for her 'smart' ideas for modernizing The Firm. Attempting to convince the Royal Family to listen to her thoughts about the Firm became frustrating for her.
During an interview for a media outlet, a royal commentator discussed Meghan Markle's early days in the royal family when she married Prince Harry and wanted to implement her modern ideas. The wedding ceremony of The Duke and the Duchess of Sussex was held on Saturday, 19 May 2018, in St George's Chapel at Windsor Castle in the United Kingdom. The royal couple's wedding was televised and live-streamed around the world.
Also Read: "There is no question that she was in fear": Meghan Markle Looks Afraid in Her Recent Appearance With Prince Harry, Branded as Desperate Looking Puppy With Inner Anxiety
In Response To Her Ideas Being Unanswered, Meghan Markle Got Frustrated
The Duchess of Sussex, Meghan Markle reportedly found it difficult to convince members of the British Royal family to take her modern ideas about The Firm into account. Also, she grew angry with them for their inability to listen to her thoughts.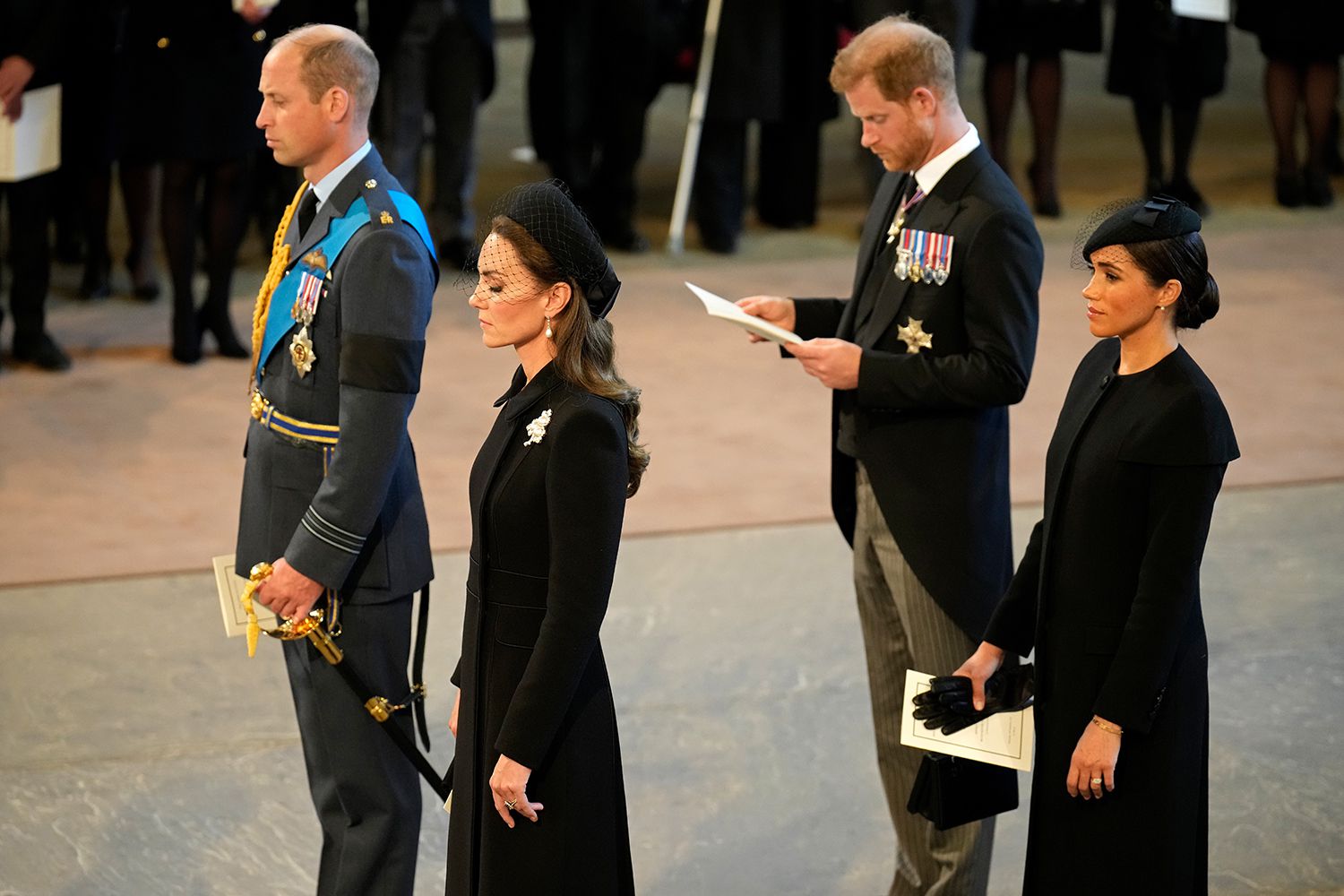 The Royal commentator Angela Levin claimed in an interview with GB News that she said,
"She always wants to run everything. She thinks she knows better. She was very angry the Palace didn't listen to her ideas about modernization within the first few weeks she was there."
She added,
"She thinks she knows a great deal; she also talks globally. I reread something…you have to read through the lines sometimes."
As well as hitting back at Markle and Prince Harry's call for action toward Haiti and Afghanistan, the royal commentator also said,
"she said those with global influence should advance humanitarian dialogue at the UN. Now, she spoke on behalf of the UN once, she thinks she's got global influence."

"I wonder whether this is not just asking if she can talk over a film or a cartoon film – she's sort of implying she would be very good to have at the UN meeting for all these poor people."
Also, according to reports, Markle has been admonished for wanting vengeance against the royals without making a "contribution to society." Another Royal commentator Katie Schofield claimed in the To Di For Daily podcast's new episode. This claim came after the royal couple was nominated for a human rights award for allegedly fighting racism and bullying.
Also Read: "She's different from the picture of her in media": Meghan Markle Gets Support From Gloria Steinem, Reveals Duchess of Sussex is Getting Unnecessary Hate After Feminist Activist Claimed Amber Heard Was Vilified By Johnny Depp Fans
Meghan Markle Accused Of Turning Prince Harry Into A 'Pure Evil'
As a result of their nomination for the Robert F. Kennedy Ripple of Hope Award, Meghan Markle and Prince Harry started getting hate, and many commentators called the nomination 'outrageous.' According to the royal experts, there are reports that the Duchess of Sussex has managed to bring out Prince Harry's most evil side.
During an interview with TalkTV, royal commentator Angela Levin made shocking allegations against the Duchess of Sussex, and she accused Markle of bringing out Prince Harry's evil side.
The royal commentator, Levin, said,
"You can't just be very nice to odd people that you choose. You have to be a humane person who treats the world and everybody in it — including your family — with respect."

"And I think she's brought out the evilest side of Harry. We all have a bad layer somewhere, but we want people who bring out the best in us, not the worst. And Meghan has brought out the very worst in Harry. It's shameful."
Even though Prince Harry and the Duchess of Sussex have stepped down from their royal duties and moved to California in January 2020, they remain in the spotlight constantly. A recent report also claims that Markle's memoir will be a 'nightmare' for King Charles, Kate Middleton, and Queen Consort Camilla as she is reportedly planning a memoir that is 'juicier' than Prince Harry's memoir Spare.
Also Read: "But she was such a sl-t in college": Meghan Markle Blasts Hollywood For Overly Humiliating Women For Exploring Their Sexuality, Believes Men Are Celebrated For Having Affairs
Source: Geo News