Johnny Depp's lawyer Camille Vasquez became a huge name after the controversial Heard Depp trial. Recently the star lawyer was highly appreciated by the netizens when she rushed to the aid of an elderly man who collapsed during a flight. The old lady was traveling back from L.A. to N.Y.C. and Vasquez rushed to American Airlines passenger after he had a mid-flight emergency.
Checkout, REPORT: Johnny Depp Actively in Talks With Disney To Return as Jack Sparrow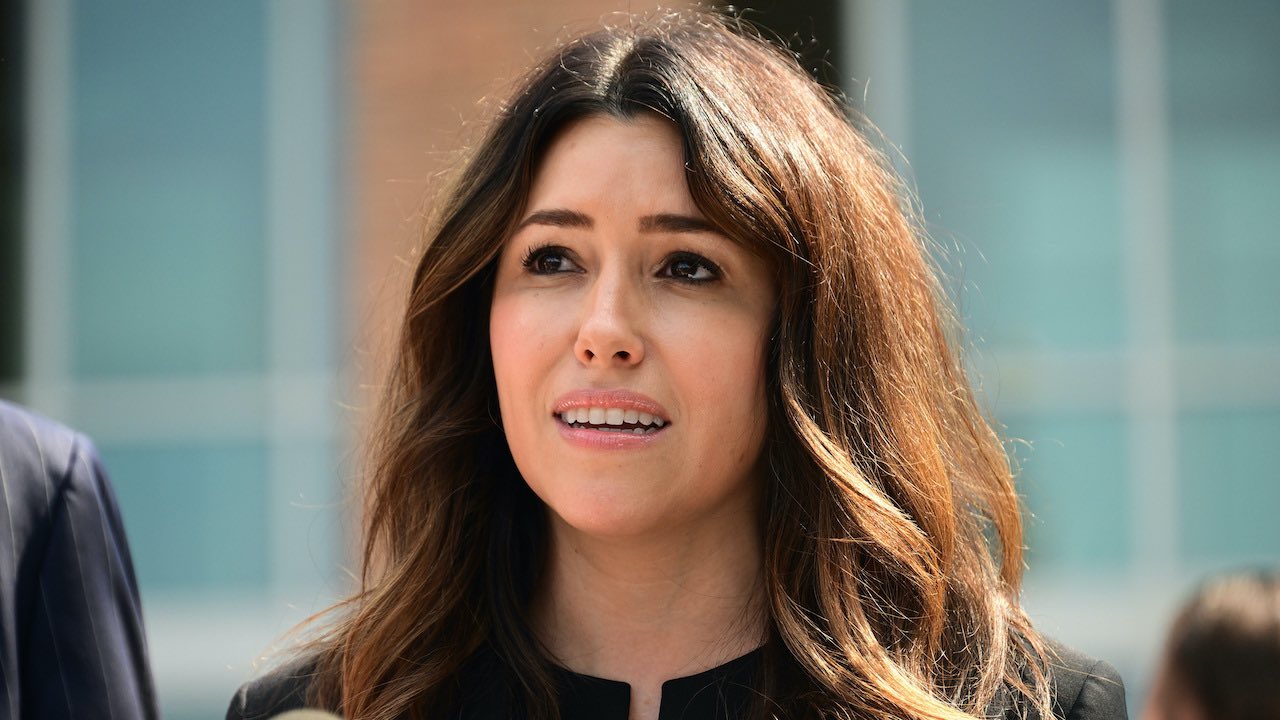 When did the incident take place?
The incident took place when Camille was traveling with her bodyguards on an American Airlines flight. Following the incident, Camille Vasquez was hailed a "wonder woman" for helping the unnamed man. 
Checkout, 'Women Lawyers are absolute worst': Stanford Professor Trashes Camille Vasquez For Sucking Up To Johnny Depp
She can do it all, so amazing 😻

— Alex (@theofficejr) June 24, 2022
New tags for Camille Vasquez 
For her act of saving the person, she was also called, "Camille Vasquez (protector of Men)"
Camille Vasquez (protector of Men) 💯 pic.twitter.com/IdbDyqXmHg

— 7 0 И Y ⚉ (@tony7perfect) June 24, 2022
Well, folks, we might need to reconsider this!
Wow! She's a keeper!

— Angel (@epsquid) June 24, 2022
Lawyer turned into a live saver
After making Johnny Depp win the court trial, seems like Camille Vasquez is saving more lives in other ways. The unnamed person was aged around 70s and fell to the floor while walking past the Vasquez's seats. Reportedly, Vasquez and her bodyguard went from her seat to help the man before a surgeon on board took over and she got in touch with her brother-in-law, who is a doctor. Vasquez's brother guided her through the steps to determine whether the man had a heart attack or suffered a brain bleed as a result of his fall.
Man, she's saving lives daily!

— The Ugly Truth SA 📢 (@TheUglyTruthSA_) June 24, 2022
Camille Vasquez, an inspirational figure
"Such an inspiration to all young girls and young women," a user wrote while calling Vasquez an inspirational figure. To thank her for her efforts, flight attendants reportedly gifted Vasquez a bottle of merlot and champagne while everyone on the plane called her "Wonder Woman."
#CamilleVasquez is an inspiration. https://t.co/BQ1LFDX8n2

— DJ Trevi (@DJTrevi) June 24, 2022
Such an inspiration to all young girls and young women. Unlike the train wreck Heard

— Mel 🏴‍☠️🇦🇺🏴‍☠️ (@PhoenixRisingOz) June 24, 2022
Camille Vasquez, the next wonderwoman?
With the ongoing brawl of the scenes of Amber Heard that is yet to be decided to keep in the final cut of the upcoming Aquaman film, some fans want Vasquez to be the next Wonder Woman in the DCEU.  A fan wrote a message to WB saying, Hey With all the mess happening with your castings you should hire Camille Vasquez to replace Gal Gadot as Wonder Woman.
https://twitter.com/simplymattyboy/status/1540360051654889475
Depp Heard 6-week court trial
Along with Ben Chew and other attorneys on the side of Johnny Depp's legal shield, Vasquez helped lead Johnny Depp to victory in court earlier this month, following the six-week defamation trial he brought against ex-wife Amber Heard.