After a tediously long divorce and custody battle, Kanye West and Kim Kardashian have officially ended their marriage after seven years of being hitched. There have been various surprise elements throughout the finalizing of their divorce, the most prominent of which is the shock about Kanye West's child support amount. The Yeezy founder is mandated by the court to pay $200,000 in child support to the SKIMS founder every month when she is herself worth a whopping $1.8 billion.
However, now that the dust has settled, Kim K still has some remorse. She reportedly regrets how things unraveled and wishes for an alternate ending. But if the regret is real or it's just crocodile tears, can't be known for sure.
Kim Kardashian breathes a sigh of relief as her divorce from Kanye West is finalized
Kim Kardashian might have ended things with her husband of seven years, Kanye West, but there was a time that the two along with their kids were seen as one big happy family. But in the end, it wasn't meant to be. But the SKKN founder does lament the person that the Donda rapper ended up as, someone completely different from the man she married.
Their divorce case was a real struggle because West made it so. The Grammy winner infamously jumped through six lawyers during the course of this case. He evaded hearings and got several notices from the court as well. He gave The Kardashians star no end of trouble as well. A source told Hollywood Life,
"Kim has been praying that Kanye [West] would finally agree to settle this divorce, it's been such a struggle with him. So, of course, this is a massive relief, she's so ready to step into this new chapter of her life."
Although, things are not so unidimensional in the reality star's mind either.
Also Read: After Kanye West-Kim Kardashian Divorce, Kris Jenner Calls in Emergency 'Damage Control' Family Meeting To Discuss Possible Contingencies Considering Kanye's Tendency for Viral Career Ruining Outbursts
Is Kim Kardashian really subliminally upset about divorcing Kanye West?
Despite not seeing eye to eye and the consequent conflicts, the insider shared that the divorce has brought grief to Kardashian as well.
"…there's sadness as well though, she does wish that things could have been different. She feels like she doesn't even recognize the person that Kanye has turned into, it's upsetting beyond belief."
In addition to this, the KUWTK star is still adamant about successfully co-parenting her four kids with their father.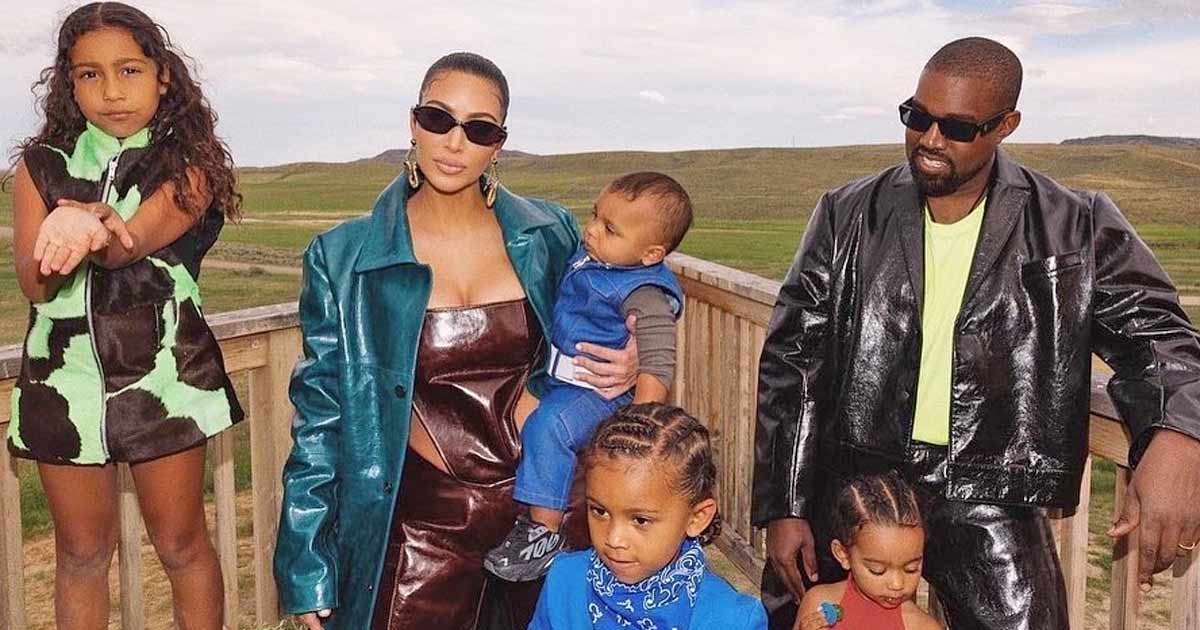 Also Read: 'She's trying to suck him dry for everything he's got': Fans Blast $1.8B Rich Kim Kardashian Forcing Kanye West To Pay $200K in Monthly Child Support
The source further shared,
"He's the father of her children, she has to find a way to keep the peace with him for her kids' sake. The fact is her kids love their dad and she wants them to have a good relationship with him and she goes above and beyond to facilitate that."
The Bound 2 rapper has had disagreements with his ex-wife over various parenting issues like the school their kids would attend, or their eldest child, North, being on TikTok. But so far, Kim K's wish has been the final word. The divorce settlement has also been in her favor in every aspect, whether one counts the issue of custody or child support. It is always naturally easy to express piteous lament when one is on the winning side, and Kardashian here is Exhibit: A.
Also Read: "As a mother of 4, I've been shaken by the disturbing images": Kim Kardashian Has Reportedly Refused Balenciaga Offer, Sets Record Clean When it Comes to Keeping Her Children Safe in 'Predatory Industry' 
Source: Geo News