Good Morning America's T.J. Holmes and Amy Robach's affair is one of the biggest scandals that has hit the streets recently. The co-hosts had been close friends for a long time and had even gone on double dates with their respective spouses, who reportedly never saw the affair coming. The fact that not only the two are involved with their co-worker, but that too while cheating on their partners is what has made the bombshell affair the talk of the town. And now, they are facing the repercussions for the same as the GMA3 co-hosts have been taken off the air.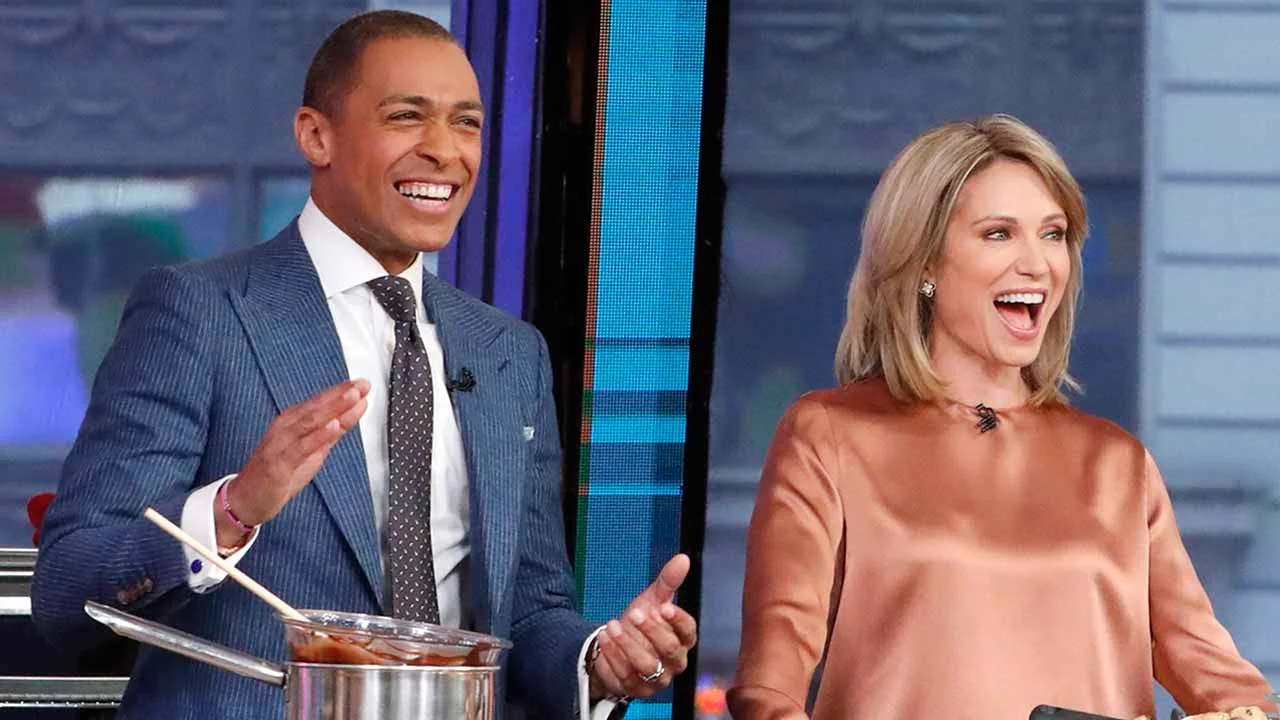 Amy Robach and T.J. Holmes taken off-air after cheating scandal
The news was made privy to everyone via ABC News president, Kim Godwin, who announced that T.J. Holmes and Amy Robach shall be taken off air in the aftermath of their wildly publicized scandal. Staffers on the call were informed by Godwin that the whole spectacle had caught too much public eye, thus becoming an "internal and external distraction." She said,
"After a lot of thought, I am taking Amy and T.J. off the air as we figure this out."
Also Read: "But she was such a sl-t in college": Meghan Markle Blasts Hollywood For Overly Humiliating Women For Exploring Their Sexuality, Believes Men Are Celebrated For Having Affairs
The television executive went on to clarify that even though what Robach, 49, and Holmes, 45, did was "not a violation of company policy," they had to be held from hosting the daily 1 p.m. show in order to preserve the GMA brand.
In their absence, the Monday episode of GMA 3 was to be hosted by Stephanie Ramos and Gio Benitez. The remaining week shall have varying anchors as well but their names are yet to be announced. Meanwhile, the network is having several internal meetings to devise a strategy on how to manage the daytime show post the controversy.
Also Read: "I'm such a marriage proponent": Good Morning America Host T.J. Holmes Haunted By His Surfaced 2014 Interview After His String of Affairs With Producer Natasha Singh and Co-Host Amy Robach Exposed His Hypocrisy, Left Ex-Wife Devastated
GMA anchor Robin Roberts did not approve of the affair
Another person who is livid about the alleged affair is none other than GMA anchor Robin Roberts, who is "not only very religious, but also doesn't like this kind of scandal tainting the show."
As per reports from Page Six, Roberts hasn't taken the news well. According to an insider, the 62-year-old "pulled them both aside and basically said, 'Stop it.'"